Product updates
Nov 14, 2023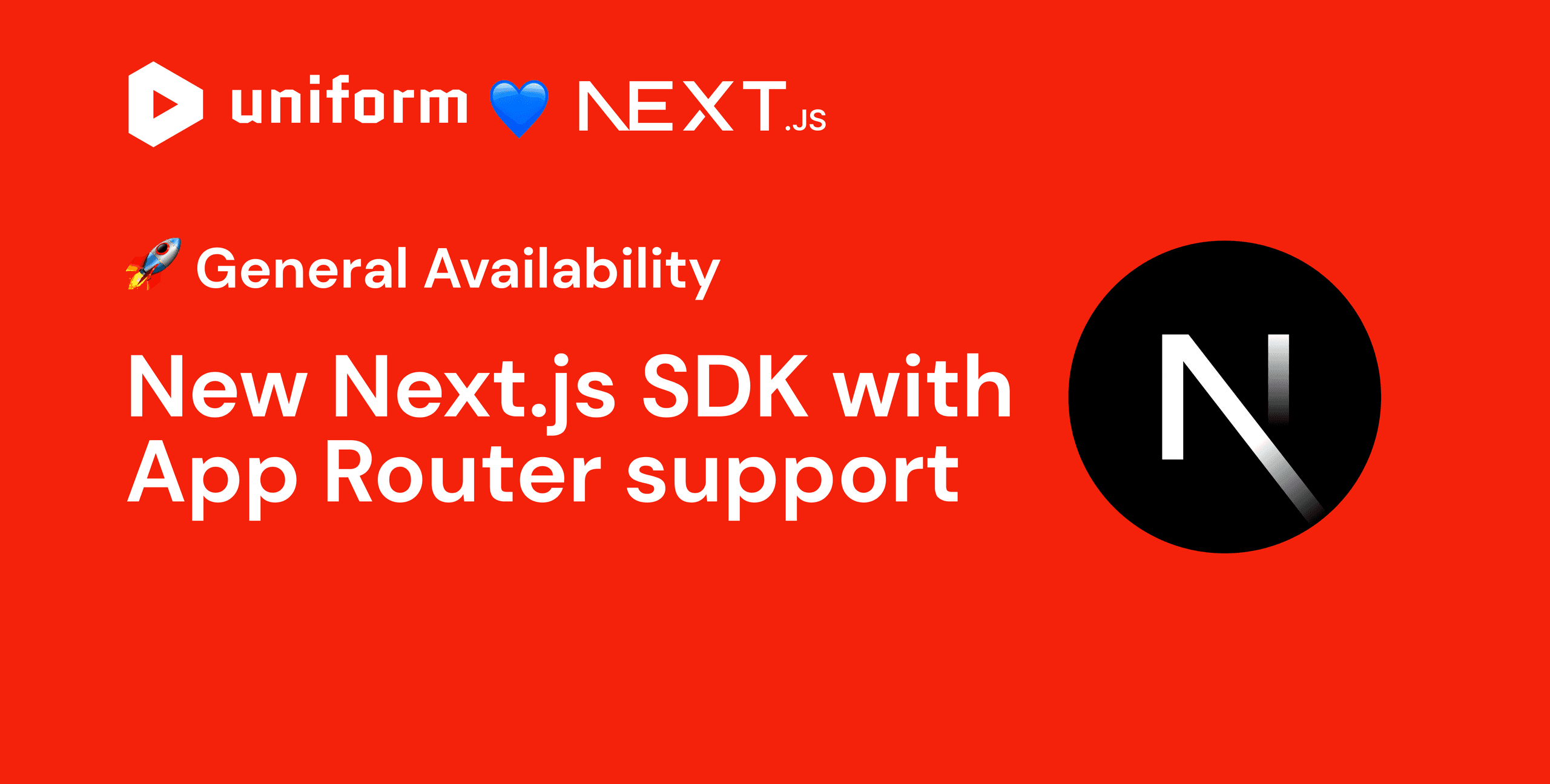 General Availability of the new Next.js SDK with App Router support
Next.js 14 is out, and App Router is now a default way of building new Next.js web apps and websites. Keeping up with the innovations in this hyper-active space, today we released our new SDK for Next.js apps with support for App Router and React Server components. This SDK has been in preview for the last couple of months, and we already have customers in production using it.
You can learn more about this new SDK in our blog post
here
.
Product updates
Jun 28, 2023
New capabilities in General Availability: Dynamic Pages and Redirect Manager for Uniform Canvas
Uniform is excited to announce two new releases that restore marketing control and empower business teams to build customer experiences at scale: Dynamic Pages and Redirect Manager. Using our self-service visual workspace, 
marketers and merchandisers
 can leverage Dynamic Pages and Redirect Manager's visual editing capabilities to launch winning campaigns without relying on IT.
Product updates
May 23, 2023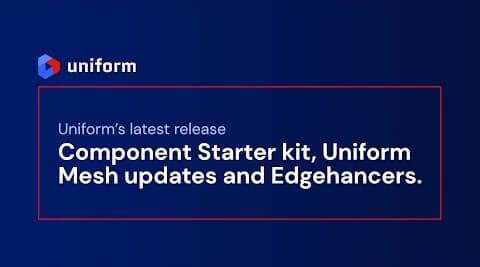 Updates to Mesh Connections
We've updated our Mesh connection layer to make it easier than ever to connect data from any source to any front-end component. Instead of having to worry about content silos or rigid connections, marketers can leverage the content and presentation that they deem is the best for the audience, combine them in their visual workspace, and accelerate the delivery of amazing web and app experiences.
What's new
Leverage any data source in all of your front-end components. Rather than manually mapping data or creating tight connections to components, you can now add components to your Uniform setup and adapt them fast. With only a few clicks, for example, you can show the speakers at an event on a product carousel.

No-code connections to any API. Among these connections are headless services, legacy DXPs, and single-use data sources. Without any code at all you can enhance your users' experience with data from any REST API. This is in addition to pre-built integrations for key services with dedicated UIs.

Edgehancers for cutting-edge performance. Edgehancers, a unique to Uniform feature, automatically push content, personalized or otherwise, to the edge of your CDN. Your audience always gets the smoothest experience at lightning speed—straight out of the box with no extra code from your developers. 
Product updates
May 23, 2023
Component Starter Kit
To make it even faster to build digital experiences that your customers love using Uniform, today we've released our Component Starter Kit: open-source and customizable components for building experiences through Uniform. It includes key elements used to build marketing and commerce sites, including hero components, CTAs, carousels, and card blocks, which you can easily add to a component-development system like Storybook.
As a result, you can effortlessly put together your ideas for internal and external testing, and then carry your concepts through to production with live content. That means no more wasted time rebuilding designs or managing data connections across platforms. Instead, you have more time to build great features and work on what matters to your audience.
Product updates
Feb 23, 2023
Contextual editing in Canvas
Our no-code visual editor has been completely redesigned to put what matters most right at the center: your work. With integrated, responsive live preview, you can see how your page looks instantly as you build or edit it. Combined with new layout control options, this means you can see and orchestrate exactly what your user will see.
To learn more about how to set up contextual editing, you can check out our
documentation
or watch the walkthrough above. To see how business teams can use Canvas to build great digital experiences, you can watch this
Marketer's walkthrough
. 
Product updates
Feb 23, 2023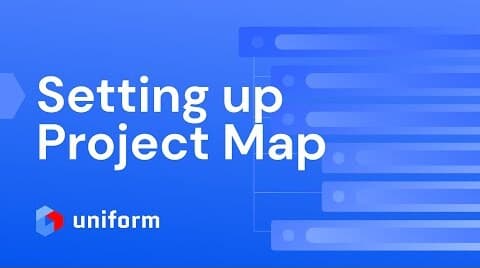 Project Map in Canvas
Project Map - Bring structure to the pages you're building for a website or app to locate you in your customer's journey. This brings the easy page hierarchy of a legacy system to a modern composable architecture, accelerating the onboarding process and content velocity for business users. It also does this without impacting technical performance or long-term flexibility.
To learn more about how to set up contextual editing, you can check out our
documentation
or watch the walkthrough above.
New CLI command: Uniform-new
We love CLIs and we love making devs super-fast.
That's why we've given added a new CLI command that will help you spin up a new Uniform project and get you working in minutes: Uniform-new.
Product updates
Jan 26, 2023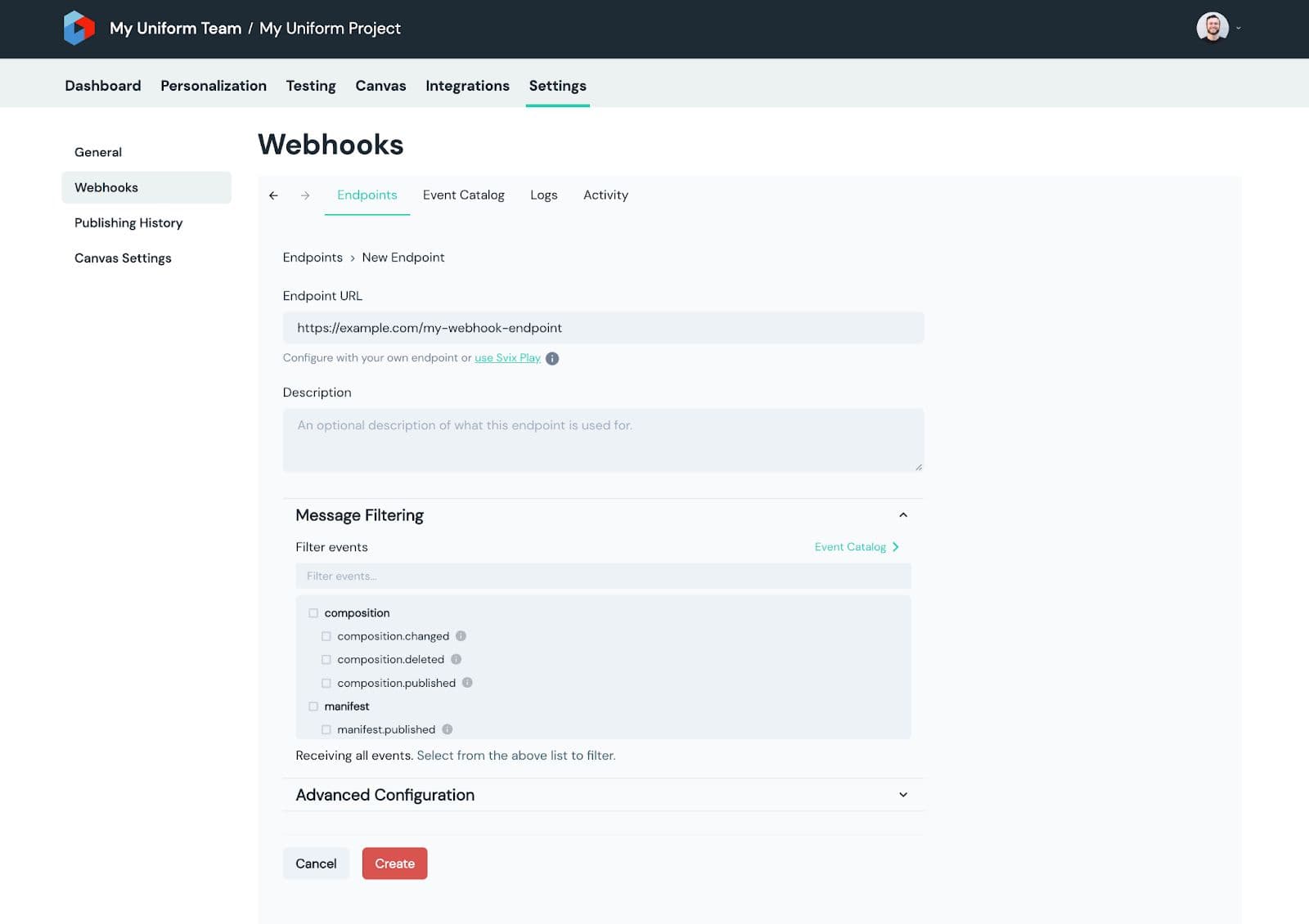 Improved webhook creation and management interface
We love webhooks - they power so many cool things!
However, we didn't love our old system of managing them. So, new year, new web hook management tools!These make it easier to create and manage webhooks, as well as allowing more granular control and utilities to protect against request impersonation and replay attacks.
For existing customers, your webhooks will keep working normally, but we suggest you use our
migration guide
to take advantage of the new, better experience. If you have any questions, please reach out to your Uniform team.
We've updated our Algolia integration
Hot off the presses, with spicy new features enabling:
Automatic content recommendations based on Algolia's search parameters in Algolia and the index in a CMS or commerce engine

Creation of customized faceted search pages, adding the instant search components from Algolia, and control of visual presentation - all in the hands of business users. 
And there's more! You can read all about it in our
blog post
.
Custom roles and permissions
Healthy boundaries are important for any relationship - and Uniform is no different! That's why we've added custom roles and permissions to Canvas and Context, letting you control who can read, create, edit and publish in your Uniform project, as well as technical and integration settings. These permissions can be created at the level of a composition type, giving you truly granular control over who can do what - avoiding accidents and letting teams focus on what matters to them. To learn more about how to create roles you can check our
docs
or
watch
our Product Manager William walk you through it.
Custom roles are now free for all paying customers and partners on new projects.