Uniform stands with Ukraine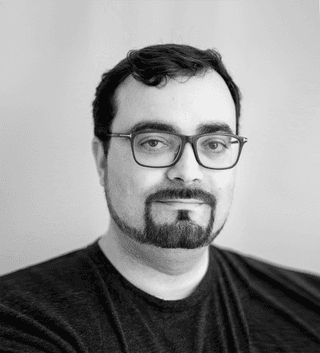 Ever since the full-scale Russian invasion began in February, the sacrifices of the brave people of Ukraine to fight off the brutal aggression have shown the world what it takes to defend freedom and independence. This war has forced millions to abandon their homes. It has separated countless families. It has cost thousands of lives. Ukraine is a huge part of our DNA and our success. Over 20% of our Unifolk are Ukrainian, including one of our co-founders.
As a company, we have contributed over $10,000 to the humanitarian causes that work day and night to provide an incredible impact. If you would like to add to this support, we have worked with our Ukrainian team to identify grassroots organizations that are making a clear and immediate impact on the humanitarian situation.
Our stories
"It's difficult to describe how the war in your country changes your life, even if you live in a different country. On a psychological level, it's an incredibly mentally taxing event. Everything that is happening is chaotic and sad, and you get to know it first-hand. Your friends and relatives are fleeing the war, going to war or becoming volunteers. No one is unaffected. My friend just finished renovating the apartment they've been waiting on for 5 years. Two days before they had to leave everything and flee. My dad is in territorial defense. My friend's dad is at the frontline. The people I skied and snowboarded with are now raising huge funds and buying cars, armor, food and clothes for the army. My best friend writes to me every time when missile hits close, with our special code-word for this event. I wish no one had to have a special code-word for such things. For every Ukrainian that I know, this is a background of their daily life and work. Despite all of that, we will persevere. Ukrainians don't say "after the war", they say "after our victory". We all became closer. Because of my volunteering and donating, I got to know some incredible people. Some of these people are my colleagues - Uniform has a skill to bring amazing people together. I'm working on a Techlink for Ukraine, which is a Uniform pro-bono project to help Ukrainian talents find new jobs - and I'm proud to have thе opportunity to build something helpful for the cause. Life will win over death, and light will win over darkness (c)"