Blue Hope and Uniform Team Up to Aid Displaced Professionals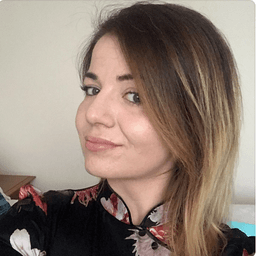 Irina Botea
Posted on Mar 22, 2023
4 min read
Blue Hope and Uniform Team Up to Aid Displaced Professionals
A startup with a noble mission, Blue Hope helps professionals who've been forcibly displaced from their home countries relaunch careers abroad. Unfortunately, as abundant as such individuals are because of wars, human-rights violations, or natural disasters, no straightforward route exists for them to start afresh. 
"By combining technology, education, and humanitarian work, we can create a path for immigrants to resume their jobs," says Blue Hope founder and CEO Leticia Galdón. "Besides offering an income, employment helps those folks integrate into communities, rebuild self-esteem, and raise their hope. Besides, the migrants demonstrate through stellar performance that, instead of being a burden, they can contribute tremendous value." Blue Hope's priority was to create a robust digital experience through which refugees can forge new connections and learn job-search techniques without losing the human touch. "Those people must believe that trustworthy humans are supporting them," says Galdón. "A chatbot wouldn't work."
---
---
An essential step for launching Blue Hope was building a flexible, content-rich site for talent acquisition along with a sharable talent catalog. Also crucial is the ability to facilitate contacts with mentors and communities, promote events, and host educational materials. Blue Hope built the site with numerous technologies, e.g.:
Airtable qualified people according to the information in their registrations.

HubSpot helped Blue Hope communicate with registrants and track interactions. 

Discord established an online networking community.

Quench hosted videos and workshops through a content hub. 

Notion produced and managed other content: banners, blog posts, events.
Blue Hope favors solutions that don't require deep technical expertise. "Our small team focuses on helping people, not managing technology," says Galdón. 
Early on, Galdón recognized the need to integrate solution components and aimed for simplicity. "We wanted to ascertain that we could support the ever-growing number of displaced professionals without process changes or more staff," explains Galdón.
Blue Hope assembled together technologies on Uniform Digital Experience Composition Platform (DXCP), gaining a simple-to-manage architecture, a unifying technology, and a partner capable of customizing solutions. "Working with Uniform, our team felt heard," says Galdón. "Instead of adapting our operational workflow to a new solution, it was the other way round: Uniform quickly learned how we worked and built something that fits us. Plus, thanks to Uniform's continual flow of enhanced tools for deploying and revising content, we can update our site much faster than before." 
As daunting as new technology can be for nontechnical personnel, Blue Hope learned how to use Uniform quickly. "I'm no techie—my background is in social work," says Blanca Bravo, the project manager responsible for updating the Blue Hope site. "But through just a few phone calls, Uniform showed me that making web updates is really simple and fast—even without technical skills."
Blue Hope launched in the U.K. in late 2022, initially focusing on assisting displaced professionals who'd moved there. Over time, the company plans to maximize benefits for all refugees. 
"Our practice of continuously fine-tuning our business model, partly through trial and error, requires technology solutions that accommodate experiments," observes Galdón. "With Uniform, we can update our site and business solutions frequently and easily."
Galdón's vision for Blue Hope has resonated with many in the tech industry and beyond. Companies and individuals, including some of the techies supported by Blue Hope, have contributed skills and resources to help Blue Hope grow. However, since Blue Hope is only a small team, operational efficiency is paramount.
"We must do as much as possible with as little as possible," emphasizes Galdón. "By integrating technologies, Uniform streamlines and accelerates our workflow with no need to jump between tools."
Blue Hope helped 80 percent of its first, small cohort of dislocated tech workers find jobs. "Success for us means that, besides helping people rejoin the workforce, we convince them that they're contributing to and thriving in their new communities," says Galdón.
Next, Blue Hope plans to double its cohort size at the same impressive success rate. As Galdón projects, "Our target is to place 1,000 people. That'll prove that our model works, after which we'll lend a hand to younger refugees in new geographies and other industries." Blue Hope is confident that it can keep expanding with no worries of technical issues. "Startups like Blue Hope aspire to solve problems fast. Uniform makes it a breeze to efficiently build something supercomplex, becoming our answer for raising agility and delivering better experiences quickly—all with only a slim team," Galdón concludes.
Uniform features the following remarkable capabilities:
A composable orchestration layer for legacy systems and headless APIs, which eliminate the need for complex custom integration code that doesn't create business value.

Powerful no-code tools that enable marketers, merchandisers, and other business users to create digital experiences with content from any source—with no developer assistance.

High-performance personalization delivered at the edge, which improves conversion and CX for all channels.
For details, check out the case study on Blue Hope.