Build faster and forget about content silos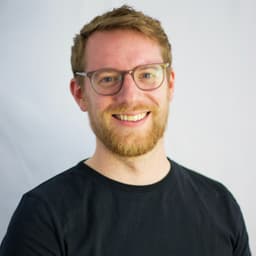 Jamie Bolland
Posted on May 23, 2023
3 min read
Build faster and forget about content silos
Your customers don't care which system stores your content so why should those content stores dictate what you're able to show your customers? Content silos and incompatible systems are huge blockers against efficiently building compelling websites and apps, but you've accepted them as a fact of life. Until now.
With today's updates to Uniform, it's never been easier to connect data from any source to any front-end component. Instead of having to worry about content silos or rigid connections, marketers can leverage the content and presentation that they deem is the best for the audience, combine them in their visual workspace, and accelerate the delivery of amazing web and app experiences.
What's new
Leverage any data source in all of your front-end components. Rather than manually mapping data or creating tight connections to components, you can now add components to your Uniform setup and adapt them fast. With only a few clicks, for example, you can show the speakers at an event on a product carousel.

No-code connections to any API. Among these connections are headless services, legacy DXPs, and single-use data sources. Without any code at all you can enhance your users' experience with data from any REST API. This is in addition to pre-built integrations for key services with dedicated UIs.

Edgehancers for cutting-edge performance. Edgehancers, a unique to Uniform feature, automatically push content, personalized or otherwise, to the edge of your CDN. Your audience always gets the smoothest experience at lightning speed—straight out of the box with no extra code from your developers. 
Component Starter Kit
To make it even faster to build digital experiences that your customers love using Uniform, today we've released our
Component Starter Kit
: open-source and customizable components for building experiences through Uniform. It includes key elements used to build marketing and commerce sites, including hero components, CTAs, carousels, and card blocks, which you can easily add to a component-development system like Storybook.
As a result, you can effortlessly put together your ideas for internal and external testing, and then carry your concepts through to production with live content. That means no more wasted time rebuilding designs or managing data connections across platforms. Instead, you have more time to build great features and work on what matters to your audience. 
---
To show how quickly you can take a website live with Uniform, our cofounder and CTO, 
Alex Shyba
, will join
Code & Theory
's head of engineering,
Kenton Jacobson
, in a webinar today. They'll explain how Uniform unlocks not only speed, but also the ability to more effectively test and work with client feedback for progressive digital agencies. Sign up
here
.
---
If you enjoy a deep dive into how everything works and would like to see if the code is really as clean as we profess it to be,
Tim Benniks
, Uniform's director of developer relations, and
Richard Bausek
, Uniform's director of product, will host a livestream to show all the details and answer your questions. 
---
To see how the above features and the rest of Uniform DXCP boost developers' efficiency and give marketers the multisource visual workspace they desire, book a
free demo with our team
.