CMS roundup: All you need to know about content management systems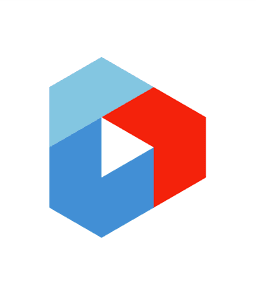 Uniform
Posted on Mar 29, 2023
3 min read
CMS roundup: All you need to know about content management systems
The tech industry has come a long way since the 1980s launch of Filenet, the first content management system (CMS). Today, CMSes are crucial for creating, storing, and distributing omnichannel experiences across websites, mobile devices, and other channels. 
For most companies, leveraging a CMS is just the beginning of successful content management, which requires well-thought out strategies, streamlined workflows, and widespread adoption. As more organizations switch from monolithic to headless,
digital experience composition platforms (DXCPs)
make it easy to build fast and engaging experiences.
Listed below are eight Uniform publications that help you maximize the benefits of your CMS—
This guide describes the basics of CMS: its operations, core features, components, and the platform types in the market. Since not all CMSes are created equal, the content also covers the major benefits and drawbacks of going headless instead of monolithic. 
Additionally, you'll find useful tips on developing a CMS process and content-governance model, as well as the considerations for choosing the CMS that best suits your organization. 
This guide steps you through the procedure for crafting an effective content-management process: define your goals, identify the target audience, establish a brand-reinforcing workflow for developing and approving content. 
In particular, you'll learn about the important stages in content management—from analytics to orchestration—and the Uniform DXCP approach that helps you coordinate content creation with the tools required for building omnichannel experiences. 
This in-depth overview of CMSes explores their purpose, function, and the reasons why they're crucial for generating optimized experiences. 
Do you wonder how suite vendors differ from headless ones? A section in this guide showcases the common DXPs and headless CMSes along with the five questions to ask while evaluating CMSes. 
This guide highlights the main challenges organizations face when migrating a legacy CMS and the steps to take to avoid the pitfalls that often result in a labor-intensive, time-consuming, and pricey switch. 
Also included are six simple steps geared for developers to institute an incremental migration and allocate adequate time to test the new CMS. 
With the rise of headless CMSes in response to the demand for compelling omnichannel experiences, be sure to browse this guide for an understanding of those CMSes and their differences from traditional systems.
You'll also discover the relationship between APIs and headless CMses, the way they work together, as well as their pros and cons for business and technical teams. Before adding a headless CMS to your stack, read this guide for the indicators that signal when it's time to go headless.  
Monolithic CMSes could hinder your ability to respond to the rapidly-evolving demands of omnichannel experiences. This guide recounts the major advantages of headless CMSes, including the important part they play in executing a potent omnichannel strategy. 
What's more, you'll discover how Uniform DXCP overcomes the obstacles that impede the adoption of headless by enabling systems like headless CMses to work smoothly together and deliver cohesive results.
This is the ultimate guide on how to pick a headless CMS for achieving your content-management goals. Detailed are the benefits of headless in powering experiences, the key considerations for going headless, and the compelling Uniform DXCP approach of capitalizing on the strengths of both traditional and modern CMSes. 
Also helpful is a checklist for evaluating the basic features of headless CMSes: architecture, APIs, workflow for content authoring. 
The sheer number of headless vendors in the market makes choosing the best CMS for your organization a daunting task. Here's a comparison of the 12 leading vendors, their pros and cons, and the way their functionality stacks up against the competition. 
Doubtless, more and more brands are opting for headless to build agile experiences that respond well to fast-changing market demands. This guide recounts the advantages of that option and the outstanding manner in which Uniform DXCP complements best-in-class headless CMSes.   
---
For details on how to create profound experiences on Uniform DXCP with multisource content, including data from your CMS,
schedule a free demo
with us.