Composable Roadshow from London to NYC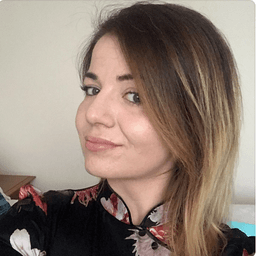 Irina Botea
Posted on Apr 3, 2023
2 min read
Composable Roadshow from London to NYC
Attempting to overcome problems from a previous era with technology is like navigating a maze blindfolded. Even if you eventually find your way, not only is the journey filled with obstacles and dead ends, but also chances are that you end up passing on the challenge to another team. 
That scenario applies to digital architectures. Content-management systems had a rocky start—from IT-centric systems to marketing-oriented ones to egregious headless CMSes for business teams. It was high time for magic to save the day, fostering the construction of digital experiences and accommodating the needs of all stakeholders. 
The magic is here, called composable architecture, for which we recently held our first in-person Composable Roadshow in London and NYC:
On the agenda were—
Panel discussions

, in which attendees explored how to build a stack that delivers on the composable promise and that accelerates digital delivery. Additionally, they learned the benefits of digital experience composition for both marketers and engineers and the tips for mitigating the pitfalls of implementation. The panelists were all top class experts from the industry:

Charlie Bell

, Sr Director SE at Contentful,

Amie Smith

, SR Manager SE at Contentful,

Seth Bindernagel

, VP of Marketing at Commerce Layer,

Sean Skamnes

, Head of Partnerships at Commerce Layer,

Kenton Jacobsen

, Head of Engineering at Code and Theory

Expert-led workshops, in which industry who's-whos shared their knowledge and experience in building composable architectures while attendees posed questions and described their past encounters with composable.

Product showcase, in which Lars demonstrated how easy it is to combine Uniform, Contentful, Algolia, and Commerce Layer to create a composable commerce stack for building a cutting-edge shopping experience, complete with personalization, recommended products, multimarket checkout, and even AI.
The pioneer event was a huge success by any measure. Participants delighted in learning about composable architecture, networking with peers, and gaining insights from mavens. And we have big plans with the Composable Roadshow and here are just some of the cities we have in mind for the rest of the year. 
Amsterdam

Boston

Chicago

Denver