How Uniform unlocks the promise of structured content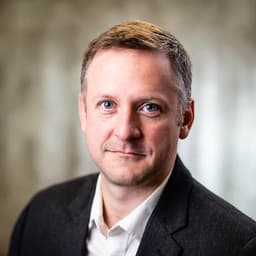 Mark Demeny
Posted on May 10, 2023
3 min read
How Uniform unlocks the promise of structured content
As a foundational concept in content management, structured content is literally the defining architectural characteristic of headless systems. For most organizations, large or small, structured content trumps a page-layout-based approach in being separate from presentation and reusable in multiple channels and contexts. That advantage translates to a single source of truth, instantaneous updates in all channels, and brand consistency. For more insight, read my colleague
Tim Benniks
's post
How to sniff out the Glue Monster
on inefficient and error-prone development patterns.
Nonetheless, limitations of the current approaches of structured content, as described below, impede organizations from optimizing its value and scale.
As wordy and complicated as it sounds, you must consider structured content in a larger information-architecture context. Since the most effective use cases for structured content essentially behave like applications, you need a clear arrangement for how content types work together and reference one another. A case in point: For an event site, you must consider the venues, speakers, workshops, presentations, and their relationships. Over time, the content requirements might deviate from your original intent, which, being focused on the physical world and its limitations, is concerned with times, locations, and no overlaps. However, you can eliminate those constraints by recording and putting the sessions on the site for on-demand viewing. That's a scenario whereby the content stays largely constant, but the context is completely different.

After new content models are in place, developers are responsible for updating elements, such as visual components and navigation structure, to determine how they fit into the overall UX and URL routings. Oftentimes, those decisions require that developers have either domain knowledge or a load of reference documentation and approvals from business teams.

Adapting to edge cases is difficult. Typically, structured content makes up 80 percent of a well-architected site. Edge cases, where you present uniquely designed content like landing pages, new sections, or one-time navigation, require all-purpose, unstructured rich-text blobs in a structured content system and front-end developer expertise to get it right.
Back to the event site which is a great example of how digital experience composition may enable reusing content in an entirely new context. Your underlying content model should be concerned with the session content, and not have elements of presentation or even channel usage. Your original website (and underlying structured content) may have been designed for one purpose (an in-person event) but now how can you re-contextualize that content?
You do that with Uniform's three components:
Mesh,

with which to connect to multiple underlying content sources. Even though adding content sources and layer elements of personalization would complicate this step, it's still helpful for simple architectures.

Canvas,

with which to create an experience layer and components without coding, consuming at a field level from those Mesh-linked sources and generating a blueprint for your front-end team to follow.

Project Maps,

with which to build a hierarchy for front-end applications.
By leveraging those three applications together, you can—
Leave your existing structured content in place while building new ways for consuming it: navigation, page structures, personalization.

Eliminate the common blockers against creation of structured content and its use.

Ensure brand consistency because content types, typically hard to change in source systems, limit content reuse, not to mention that you might have content requirements not reflected in your content models. 
Putting in an experience layer in Uniform yields much more flexibility for tasks like adding channels or edge cases that might require reassembling or augmenting the underlying structured content. Contact us for a
free demo
today.