How a premium hospitality brand saw immediate results implementing Uniform for Sitecore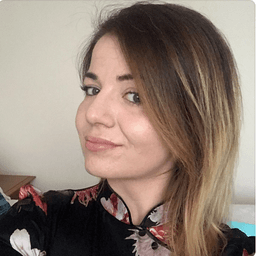 Irina Botea
Posted on Mar 8, 2023
5 min read
How a premium hospitality brand saw immediate results implementing Uniform for Sitecore
Nearly seven in 10 consumers worldwide
book their travel online
, flocking to various online travel agencies (OTAs) for bookings, reviews, and to research trips, and to hospitality brands for leisure experiences and packages. For leading destination brands that serve these travelers, delivering advanced content doesn't require switching to a brand-new content delivery network (CDN). There's another way. 
Pages on travel and leisure sites of all kinds receive extremely high web traffic and require smooth sailing online, providing accurate pricing in real time, highly personalized content for visitors, and fast load times. These travel providers need a reliable platform and the ability to leverage modern features.
In
a recent episode of Unpack the Stack
,
Tim Benniks
of Uniform and
Tomasz "Tomek" Juranek
, CTO of
Include Agency
, which specializes in Sitecore web development, elaborated on how a leading, premium hospitality brand on Sitecore integrated with Uniform and immediately reaped gains in personalization, reliability, and speed. That gratifying win was accomplished by maximizing the value from the hospitality brand's tools into
Akamai
and Sitecore without IT having to switch to a different CDN.
Travel sites rely on personalization to assist visitors with recommendations, but they also perform additional personalized tasks that are pivotal to a great experience, such as converting pricing to the appropriate currency based on a visitor's location or saving a visitor's place online when they leave the shopping journey.
It's very common for visitors to begin researching a trip on a site, leave, and return later. When this happens, that site needs to keep the shopping journey intact as well as recommend previously viewed trips or flights still in consideration. All of this adds up to a lot of personalization for a platform to deliver.
Happily, the hospitality and leisure brand working with Tomek and Include Agency saw incredible improvement in the performance of its personalization features after implementing
Uniform for Sitecore
.
Tomek shared an example of site personalization and how the hospitality site overcame an issue navigating between different currencies, caused by the static generation of the site. The team solved it by moving the API calls to get currency from the server side to the client side, making it compatible with static generation. Without that compatibility, pages were often stuck on prices that were actually two or three days old.
Uniform addresses this issue because it is able to translate the personalization rules that a brand inputs into Sitecore and then executes the personalization running at the CDN level with the same speed and scale characteristics as static content. 
Tomek said it took four milliseconds for each personalization to appear on a page though the Uniform for Sitecore implementation. That meant that a visitor saw no difference in performance between pages that were personalized and those that had no personalization.
Another benefit of the switch came in the form of managing high-volume campaigns. Tomek said if the marketing team, for example, ran a TikTok campaign that increased traffic, the Uniform implementation helped keep things running smoothly to avoid web crashes.
The site's infrastructure didn't need to be scaled up to manage these high-volume campaigns, it could run as normal without impacting the customer experience. Uniform for Sitecore also adds additional security to the site, since the personalization and custom logic is running at the edge, closer to the end user.
Tomek also saw improvement in, "time to first byte," seeing a large improvement in page render speed. Previously, it could be half a second, and sometimes as long as one or two seconds, but now it's running at 50 to 150 milliseconds.
Overall, implementing
Uniform for Sitecore
enables brands like this OTA to manage large-scale traffic and address needs that weren't considered when Sitecore first launched. By implementing Uniform, brands can keep the custom logic and processes in place that they already built up with Sitecore. 
For example, it's understandable that a major brand may not want to rip and replace a platform and retrain hundreds of content editors. Where Uniform can step in is by solving some basic necessities like page load times, reducing outages, and powering personalization. Going even further, Uniform helps improve scalability and improve security by offloading the traffic from web servers to an enterprise CDN.
In the end, as Tomek agreed, companies are saving money in hosting costs, their servers don't get overtaxed, and their teams can have more headspace to focus on performance and innovation.
He summarized by saying that a brand interested in moving to a Uniform integration with Sitecore might be hesitant because of the complex custom logic already built into the Sitecore solution, the challenges around scale, and performing in multiple languages and in multiple markets.
However, it's good to remember that when integrating Uniform, not everything needs to be moved or managed at once, Tomek said, adding, "Just do it."
If you want to bring modern capabilities and performance to your Sitecore experiences, you should reach out to us for
a free demo
today.