Why it's time for agencies to embrace digital experience composition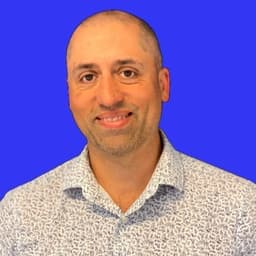 Dom Selvon
Posted on Apr 5, 2023
6 min read
Why it's time for agencies to embrace digital experience composition
Across the agency and consultancy sector, there are companies who see the rise of DXCP as a threat to all of the billable hours they've been able to charge in the long, laborious process of connecting headless services. This process hasn't only created big bills—it's led to unwieldy build processes and unhappy developers who have to spend multiple sprints mapping data values across services rather than building things people will enjoy using.
What was new in commerce over a decade ago—online shopping carts, same-day fulfilment, and so forth—is now a commodity. Because constant exposure to commerce has fueled consumer expectations for near-instantaneous, omnichannel service with little tolerance for slow experiences, commoditisation in the integration space, while a natural consequence of what we do as system integrators, is a must for meeting ever-changing consumer demands. 
Albert Einstein famously said, "Insanity is doing the same thing over and over and expecting different results." How can we claim to be innovating for clients while persisting with the same outdated mode of operation ourselves? 
DXCPs remove the need for us to write endless boilerplate code for connecting tools, enabling us to build enterprise-scale software based on commoditised elements in their stack. Consultancies like Apply Digital can easily "plumb" together composable elements like commerce without involving engineers, reducing integration time and diverting emphasis towards effectual client tasks. 
Going back to our analogy of the house, imagine you're an estate agent looking for a client's dream home. When extolling the features of a house, you wouldn't rave about the custom-made pipes buried deep within the walls—infrastructure that's difficult to replace. Instead, you'd sing praise of the selling points, such as the location, property type, and room size. 
Similarly, our clients look for a strategic partner that can deliver their priorities, namely, building a unique, personalised consumer experience that offers gratifying, long-term results for their business. With a DXCP:
Prebuilt integrations eliminate the need for

glue code

, reducing time to value and long-term costs. 

By adopting a value-first instead of code-first approach, we unlock parallel collaboration within workflows and boost team productivity. 

Vendor lock-in disappears, enabling developers to use tools that work best for the project. Clients gain the best of both worlds, reaping the benefits of a composable stack without interrupting the services powered by legacy systems. 
Every technology business is in a nonstop race to attract and retain the next generation of skilled engineers. Because DXCPs' API integration eliminates repetitive processes, saving time and resources on programming with boilerplate code, developers and engineers can tackle high-stakes, innovative projects that generate value and strengthen infrastructure. 
At Apply Digital, we see an ever-growing demand for well-designed, unified digital experiences across touchpoints and channels. That trend holds especially true in areas such as retail, where e-commerce represents a significant chunk of total sales worldwide, and brands must win customers in an overcrowded market. 
Amid the countless tools for creating engrossing experiences, DXCPs take brands to the next level in their journey. For all that disruption to the status quo produces uncertainty, DXCPs such as Uniform present rich opportunities for consultancy-client collaboration and a more effective approach for building flexible, agile, and results-driven client implementations.
Ultimately, instead of focusing on the low-level connections in a client's stack, we can allocate more resources to acquiring a deeper understanding of clients' goals and building the solution that delivers for them long term. To us, that's a consultancy's real purpose and the reason why we're excited about digital experience composition—all due to the benefits of the DXCP. 
---