Double award wins in the 2022 MACH Alliance MACHathon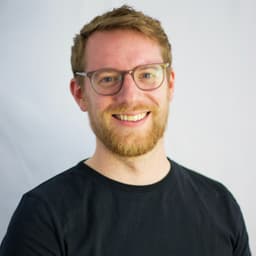 Jamie Bolland
Posted on Jul 11, 2022
4 min read
Double award wins in the 2022 MACH Alliance MACHathon
The MACH accelerator, which enables businesses to spin up a composable commerce site in just minutes, resulted from a Uniform collaborative project that won the Maturity and the People's Choice Awards at last month's
MACH Alliance
MACHathon 22
. With the accelerator, billed as a "next-gen MVP for a composable commerce stack," businesses can conduct data-based experiments—tasks that are the lynchpin of growth in our digital-first world: scaffold new stacks, test performance, tear them down, and repeat the process as necessary, all accelerated and without technical support. 
The awards highlight the crucial need for technology that helps retailers effectively react to today's constantly changing e-commerce landscape by quickly and easily trying out new sales channels, new microsites and subsites, new campaigns, and new landing pages. The two-man team from Uniform, Tim Benniks and Ante Sepic, dubbed
Rage Against the MACHine
, built the MACH accelerator in just seven days in collaboration with Hadi Farhat of
BigCommerce
and Dipack Chordiya of
Contentstack
based on Uniform experience orchestration, BigCommerce headless commerce, Contentstack headless CMS,
Cloudinary
digital asset management, and
Vercel
CDN. 
The shift to
composable architectures
like MACH have given businesses an incredible toolset built around best-of-need services, but they often require abundant developer resources while business teams stay on the sidelines waiting. Hence, the word
rage
in the team name. 
At the same time, modern e-commerce demands a data-driven approach to building, testing, and adapting to capitalize on trends as they emerge. Unfortunately, digital-experience architecture has traditionally moved in weeks, not hours.
By leveraging the accelerator created by the MACHathon Rage Against the MACHine team, a wider net of stakeholders can jointly and transparently work on new ideas and build a composable commerce stack with the quality-of-life features they expect,  including live previews and automatic data sharing between services. Furthermore, businesses can choose their preferred CMS (Contentstack) and commerce platform (BigCommerce), as well as create front-end designs, subsequently launching a site with only a click of a button.
Furthermore, built-in governance and flexibility in the accelerator, guarantees that developers can deliver high-quality output and freedom for business teams to choose themes and setups.
The accelerator capitalizes on Uniform's unique integration and scaffolding technology, a lot of which already existed before, but we added more for MACHathon. Also leveraged are administration API services from Contentstack and BigCommerce for creating instances and importing data—an implementation that's open enough to allow other services in the future.
All you need to do is log in to your Uniform account, after which the accelerator pulls in the required content and commerce assets. Afterward, the accelerator clones and applies theme data to a custom front end from GitHub specially tailored for this project.
The accelerator composes front-end pages through Uniform Canvas and Uniform Mesh while being connected to BigCommerce, Cloudinary, and BigCommerce. The architecture also includes Contentstack workflows and webhooks, which enable regeneration of the front end and automated data mapping among services, all automatically compiled by and hosted with Vercel.
The result is a new, full-chain site created in under two minutes without a single line of code, complete with e-commerce capabilities and user-friendly, value-add features like automated updates and live previews.
This project shows
composable architecture
moving from a developer focus to also meet business users' needs, actively providing tools and capabilities for marketers and creatives. As a result, technologies can move into the mainstream for organizations and become easy to use and deploy. As that evolution occurs, vendors must balance the unlimited technical potential with real-world use cases that recognize developers as a limited resource and that empower business users. All that transition is exemplified by the project.
Ultimately, businesses can design the front-end components for new sites with a high degree of flexibility, hypertargeting subbrands, audience segments, global regions, verticals, or product categories—without starting from scratch. 
As Uniform's principal developer advocate Tim Benniks observes, "We believe this approach will unleash a new world of technical and design innovation while also enabling business teams to build, test, and iterate more effectively."
Gratifyingly, the developer community of e-commerce retailers are aligning with that philosophy and offering support and feedback. To learn how to integrate, coordinate, and accelerate robust and potent stacks that forge business goals,
contact us for a demo
. For details on the
Rage Against the MACHine
project, see the below video.