Lightning speed personalization: the power of Uniform and Netlify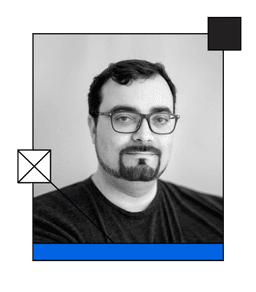 Alex Shyba
Posted on Oct 12, 2022
3 min read
Lightning speed personalization: the power of Uniform and Netlify
Seventy-one percent of consumers expect companies to deliver personalized,  interactive websites.

Seventy-six percent of consumers are frustrated with unpersonalized sites.

Seventy-six percent of consumers are more likely to consider making a purchase from brands that personalize.
Uniform

digital experience composition (DXC)

orchestrates composable systems so that they function as a unified technology stack. As a result, business users can build and manage digital experiences independently without developer assistance. On top of that, developers are freed up from the burden of creating and maintaining the low-value "glue code" that is typically required to ensure that composable systems work together.

With Netlify as an end-to-end experience-layer platformon which to connect, build, deploy, and run digital properties, brands can spin up a project in seconds, configure the build, test the edge and serverless functions, and launch the site globally. 
Ultimately, integrated together, Uniform and Netlify deliver a personalization engine that's fast, effective, and seamless. 
Personalized, engaging experiences that are delivered fast and that, accordingly, result in a perfect Google Lighthouse score are a win-win. Consumers get the experiences they like, and brands boost their rank in search-engine results.
With Netlify's Edge Functions, Uniform can personalize a full page with geo context at the edge, retain the time-to-first-byte characteristics of a static page, and deliver it to visitors worldwide in less than 50 milliseconds—at scale. Personalized experiences generated in that manner remain highly performant regardless of the load. Also, Netlify's Edge Functions do not induce the annoying origin calls or flickers that often accompany third-party scripts.
The personalization process takes only two steps:
Through

Netlify Edge Functions

, Uniform taps into data points accessible via the edge, including visitor location, city, country, and language, and enriches them with behavioral data. 

Based on that data, Uniform determines—in real time—the visitor's intent and returns the appropriate personalized experience.
Here are three common types of personalization you can do quickly and easily through Uniform DXC and Netlify Edge Functions:
Events: Tailor an announcement to the visitors of a site where a new campaign is launching.

Personas: Customize messaging for your "big spenders" or other important personas with whom you want to engage.

Geographies: Switch language on your welcome message or change the seasonality of your global offerings.
A major gain for brands is that all that personalization happens at the edge—with no need for a proxy server between a private API and the browser. Hence, brands suffer no loss in speed and scalability.