What to know about the Sitecore update and migrating to composable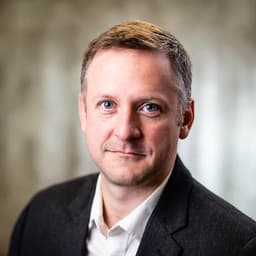 Mark Demeny
Posted on Jul 10, 2023
5 min read
What to know about the Sitecore update and migrating to composable
On the other hand, Sitecore customers might wonder how Sitecore XM Cloud affects their existing Sitecore site and user experience. For brands looking to modernize their architecture, the XM Cloud update leaves them in a quandary: Spend significant time, money, and effort to replatform their ecosystem or switch to a vendor who can help them leverage the many benefits of digital experience composition?
Effectively, the company now boasts three to five CMSes with different price points, deployment models, and delivery options. The major ones are the following:
Legacy XM/XP, called Platform DXP, is based on the older, on-premise (hosted) platform. XM offers CMS-only functionality. Based on Microsoft .Net and MVC, XP is adopted by the majority of Sitecore's clients, featuring digital experience composition capabilities like personalization.

Content Hub One, a stripped-down version of Content Hub, is primarily slated for DAM and asset-categorization use cases. Replete with content-modeling and developer-tooling features, this CMS is the closest in functionality to its headless competitors. Ironically, since Content Hub One is based on a DAM system, its media-handling capabilities are generally inferior to most of its CMS competitors (70-MB  limit, images only, etc.).

XM Cloud, a cloud-centric refactoring of the legacy XM/XP platform, offers less capabilities and dependencies, such as XDB for personalization and MVC development. Additionally, XM Cloud being SaaS-like, several of its on-premise elements, such as upgrades, are now handled by Sitecore, but other on-premise vestiges are still present, e.g., the ability to run it locally for full-stack development.
Although Content Hub One and XM Cloud use Sitecore Experience Edge and GraphQL as the delivery API, the underlying schemas and features are tied to the unique architectures that underpin both, complete with compatible response formats.
Replatforming.

XM cloud does

not

support

ASP.Net MVC

-built pages, a significant departure from XP and XM. That means brands must rebuild most, if not all, of their architecture and re-create adjacencies like commerce, search, and personalization. 

Architecture. XM Cloud keeps existing Sitecore customers tied to some of XP's and XM's monolithic capabilities and even some of the newer features, such as Sitecore components. Consequently, choosing and implementing other frameworks, integration, or migration is expensive and difficult without replatforming—a downside that runs counter to composable architecture. 

Cost. XM Cloud includes several dependent cloud services, e.g., overall hosting and Experience Edge for delivery. Also, the cost for similar features is higher compared to previous licenses and hosting. Brands must weigh the price tag of upgrading to XM Cloud and potentially paying for preintegrated features they might not need.
Begin with a proof-of-concept (PoC). Focus your composable strategy on incremental adoption instead of a big-bang replatforming. Uniform can help you build PoC projects that link to your content sources in Sitecore while migrating your site in a controlled fashion.

Experiment with different vendors. Most SaaS-based vendors offer free trial accounts, which can function as a testing ground for how well headless tools play with the Sitecore technologies in your stack. With Uniform DXCP as a foundation, you can easily select and integrate products, from search to commerce, that best meet your digital-experience needs.