Uniform joins the MACH alliance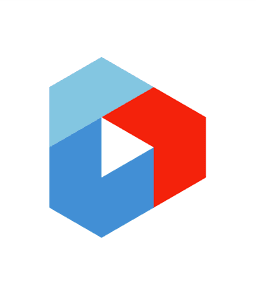 Uniform
Posted on Jan 13, 2021
3 min read
Uniform joins the MACH alliance
We, at 
Uniform
, have made it our mission to help the enterprise adopt the notion of fastest personalized sites, typically the complexities for the enterprises have been about making a choice to either:
Build a fast website without personalization.

Build a website with personalization, which made is slow, and personalization just added complexity to make it even slower.
The reason is that personalization is typically a part of the monolithic Digital Experience Platform suites, which makes it easier for marketers to control personalized experiences, but from a developer and architecture point of view, it relies on outdated technologies build on the need to query an origin that is typically slow to fetch the results and also imposes overhead to maintenance.
We believe the future of the (enterprise) Digital Experience Platform (DXP) is giving the enterprise the most flexible foundation to connect, maintain and evolve their DXP, where the DXP is made up of the different technologies that are crucial to help them manage personalized experiences at scale, across the different channels their customers are using.
The benefit for the enterprise is that they can focus on evolving their DXP, focused on value generation, rather than having big re-platform projects every 4–6 years.
With Uniform, we already help connect the different technologies that combined makes the enterprise DXP, examples:
How Uniform brings blazing-fast headless personalization that empowers headless CMSs, like, decoupled architecture and edge of choice.
Today, we at Uniform, are proud to join the MACH Alliance, founded by Commercetools, Contentstack, EPAM Systems, and Valtech, who advocates for an open and best-of-breed enterprise technology ecosystem; Microservices based, API-first, Cloud-native SaaS and Headless.
"Today, there are hundreds of proven SaaS vendors that solve specific business problems (content, commerce, personalization, etc.) much better than the basic functionality offered in suites. Due to the near-ubiquity of support for MACH principles and how modern SaaS software works, it's easier than ever to discover, evaluate, purchase, and integrate these vendors. As needs evolve, vendors can be easily added or swapped. We, as members of the MACH Alliance, represent the present and future of enterprise software and services and aim to be the catalyst for even more change." Kelly Goetsch, President of the MACH Alliance board
Our vision of a better world with easier choice and less bloat for the enterprises is aligned and Uniform already has connectors and strong collaboration with other MACH members.
In a world where transforming to change faster than the competition, having fast performant sites and empathy for the customer are key for success, applying the 
MACH Architecture
 as the foundation will not only help the enterprise develop faster, have fast sites that are personalized, it will also give the foundation to evolve the platform and respond to future needs faster than a monolithic approach.
Uniform adds value to the MACH architecture in 2 ways:
When the platform is not established, Uniform provides the platform that helps connect multiple (MACH) technologies and compliment decoupled services in connection with those technologies. An example is using Uniform to connect CMS, Data, Front-end of choice, and CDNs. The result is a blazing fast personalized site, build on MACH architecture, which can be deployed for a fraction of the time, compared to a monolithic approach.

When the platform is established, Uniform can add headless decoupled personalization that works with the front-end of choice and edge of choice. The result is blazing fast personalization that can render in 50ms.
We are looking forward to joining the alliance and help present and advocate for how the enterprise can evolve their DXP based on the MACH Architecture.