What you need to know about Jamstack Personalization and Privacy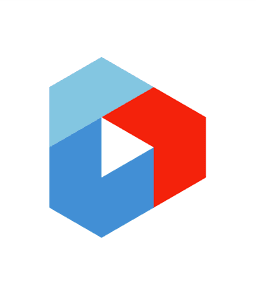 Uniform
Posted on Apr 23, 2021
2 min read
What you need to know about Jamstack Personalization and Privacy
Gartner Prediction
Marketers invest a lot of time into Martech tools, and the integration to multiple systems can get very expensive. It requires an innovative implementation partner, marketing operations, a business intelligence team, and keeping up with the latest technology. The chart below summarizes how far technology has evolved.
This means marketers may not utilize personalization properly because it is cumbersome and does not easily show ROI. In fact, 27% of marketers believe data is the key obstacle to personalization — revealing their weaknesses in data collection and protection.
Gartner said personalization is complex when analyzing, testing, and experimenting with data. Figuring out what data is needed to personalize and create relevant content, while ensuring customer privacy, is what marketers are struggling with.
What about privacy? 
The objective of personalization is to enrich the online experience of the individual without violation of privacy. Customers expect to be recognized and want their experiences personalized, but at what cost?
Uniform values customer privacy and built our product with privacy on top of mind.
Privacy and security regulations such as GDPR and CCPA are forcing companies to define strict regulations around their web applications, thus introducing complex feature implementation within vendor software.
According to Gartner, "Organizations that combine identity data with behavioral data will outpace those that don't."
Uniform makes websites blazing fast through identifying the users' intent on the site and provides relevant content to each user at fast speeds.
Jamstack and Personalization
Jamstack's architectural approach delivers a fast performance of static sites. Uniform personalization provides relevant site content to each user based on their intent and calculates their behavior in real-time.
At Uniform, we make blazing fast, personalized sites possible by adding personalization without jeopardizing your site's performance. No calls are needed by any servers, as everything happens in real-time. This allows your customer to experience real-time personalization, with no data collection to protect your privacy. Edge-based personalization runs without javascript, which makes your site lightweight. There is no need to learn a new tool instead of focusing on content creation and managing everything from your existing CMS.
From the standpoint of consumer service and satisfaction, many cases and studies show the strength and advantages of personalization.
Jamstack unlocks the possibilities of omnichannel delivery of your content, while Uniform helps with real-time personalization, allowing businesses to focus on spending more time on customers' needs.
Uniform will help you with:
Privacy

Intent-based personalization

Integration into your existing CMS (Ex: Contentful, Contentstack, Sanity)

Google Analytics Integration

Salesforce Marketing Cloud Integration

Minimal developer involvement
With all of that, you are not jeopardizing your application performance