Why enterprise marketers struggle to deliver at speed: 3 obstacles to overcome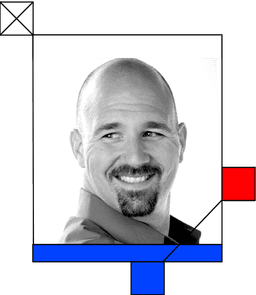 Darren Guarnaccia
Posted on Sep 26, 2023
4 min read
Why enterprise marketers struggle to deliver at speed: 3 obstacles to overcome
What's holding you back from reaching your full marketing potential? Below, we've identified a few of the main obstacles digital teams face every day.  
Picture the following scenario.
You're a marketing manager overseeing a campaign launch to immediately generate hundreds of sales and thousands of online interactions. Once the campaign is live, you soon discover an error on the website. You need to correct the mistake as soon as possible; however, all site changes must go through your development team first—a process that can take hours (or even days) to resolve. 
Does this story sound familiar: small website changes that require IT support tickets to deploy? 
Websites built in ideal developer technologies tend to be too complex for marketers to use. This results in adding developers to the workflow, which introduces additional steps and delays. 
It's common knowledge that speed can make or break your marketing campaign. Not to mention, businesses and consumers alike expect an experience that's fast and consistent. 
Even so, your speed to market relies on developers who are working through a deep backlog topped with marketing requests. As a result, time to delivery slows, customers suffer, and employees buckle from frustration.   
Let's revisit the campaign example. Your next task is swapping out a hero image that appears on the main landing page, several email templates, and a mobile app. You need to hunt down the right assets and get the right access to the right tools to ensure every marketing touchpoint in your campaign reflects the latest branding. 
Despite your best efforts, you realize you've spent half a workday searching for what you need. Much of the content and data you're looking for is decentralized, stored in different tools and departments across the enterprise. It's imperative you get these new changes up and running quickly, but you are losing precious time finding and assembling content. 
Without a purpose-built platform that can unify content and data from various sources, enterprise-wide information remains scattered, forcing you to work across multiple platforms to build and maintain a single cohesive experience. 
A couple of support tickets and days later, your campaign is off to an encouraging start. Still, you know that future experience updates will call for additional support tickets and extra time that can delay your campaign. 
Whether the market is up or down, digital teams must always do more with less—and do it well. And the reality is, marketers are visual creators. To build experiences at speed and scale, they need creator-centric, visual tools they can thrive with. 
By adopting a purpose-built visual workspace, marketers can build with content visually, blending branded components from like building blocks, creating amazing experiences with data-driven personalization, and publishing everything without support tickets.