Uniform + Adobe Experience Manager
Connect AEM with front-end and technologies of your choice to create digital experiences with modern MACH tools that give you scale and in-line personalization without sacrificing innovation.
Book a demo today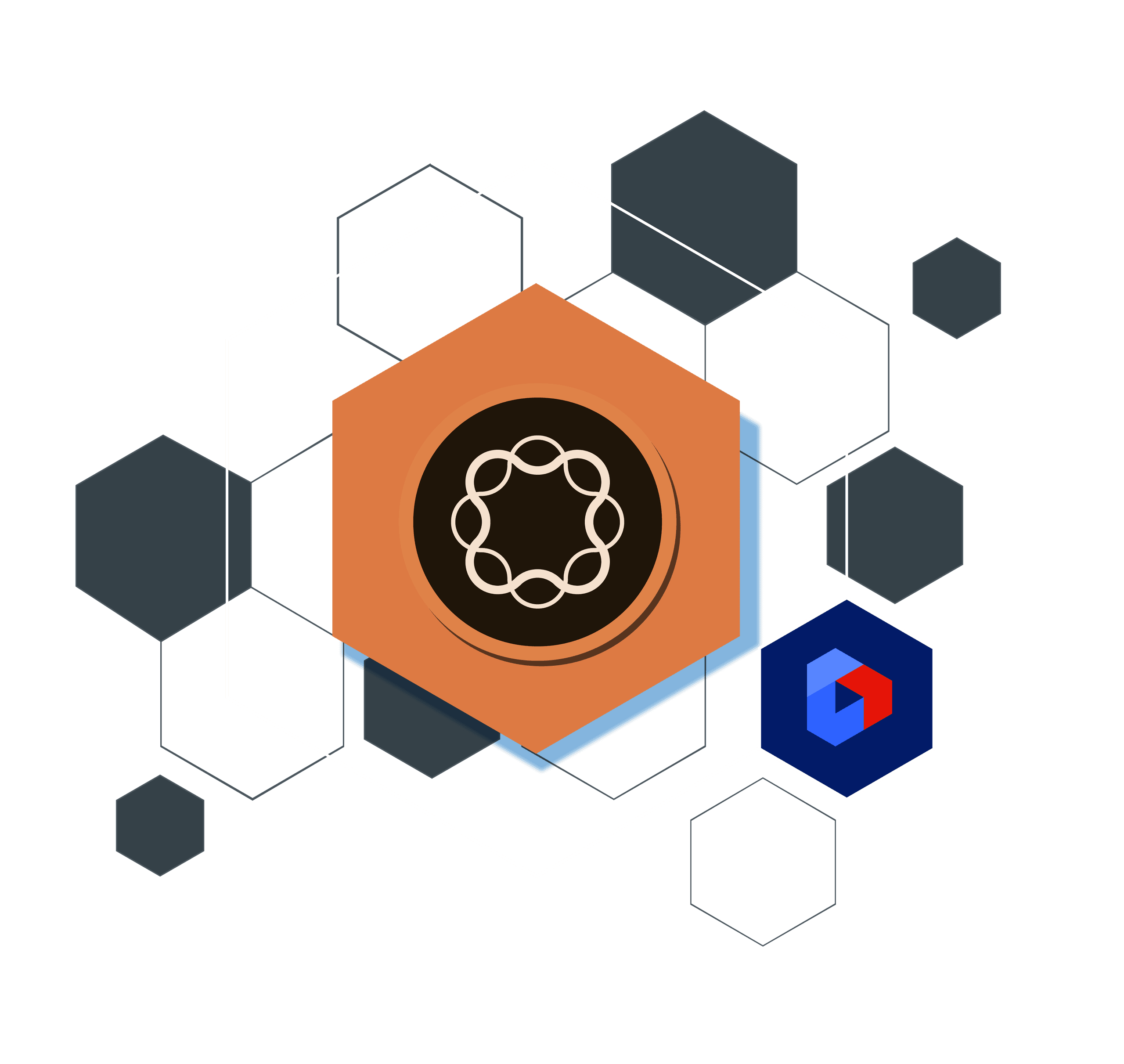 Instantly integrate your AEM Content
Say goodbye to integration frustration. Bring your content from AEM to your fingertips in a modern, fully composable stack in minutes, not months and utilize your existing investments and processes to build modern, market-leading experiences without the wait. Add AEM content to commerce engines, CDP and other CMSes to give your teams every tool they need to find and convert customers.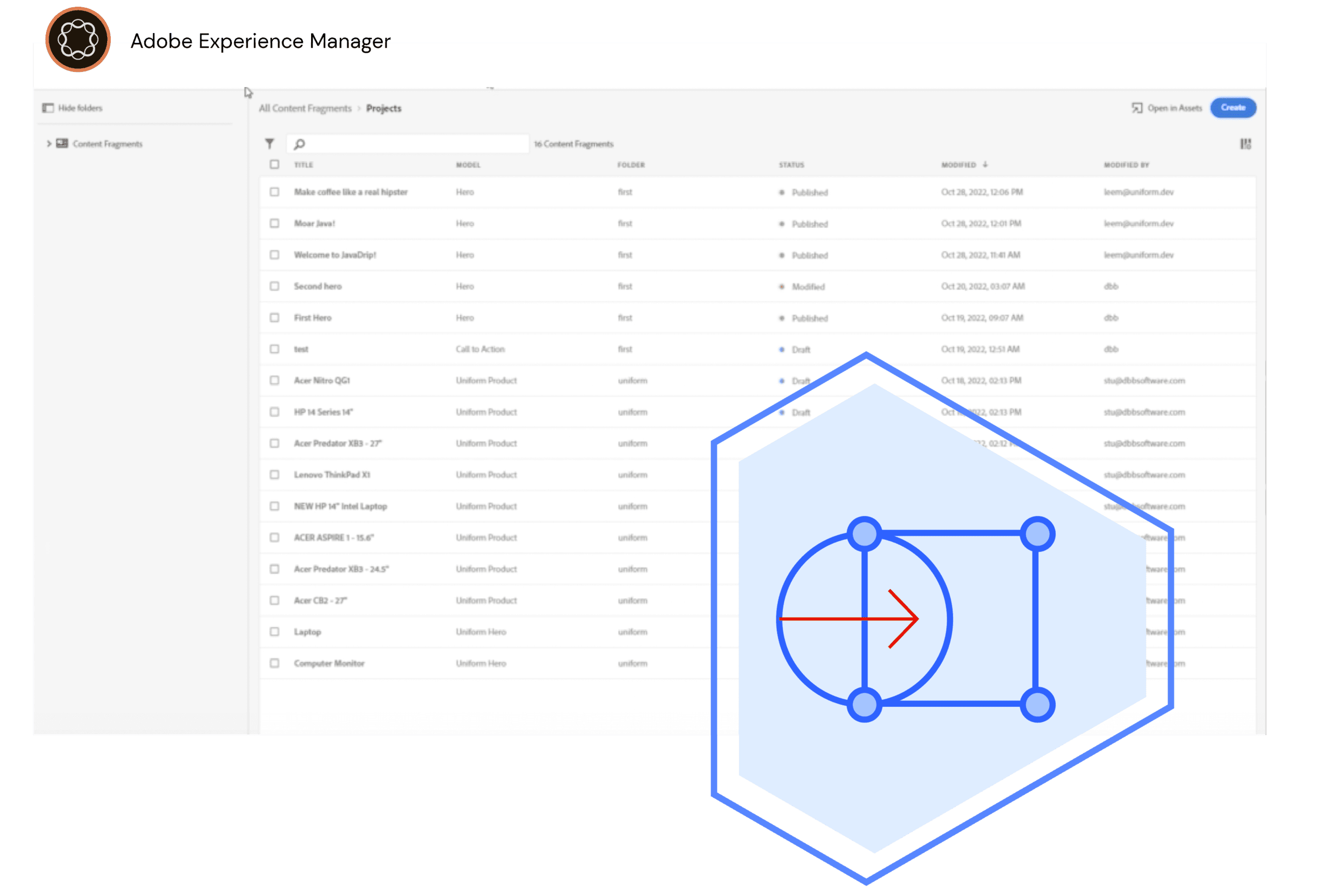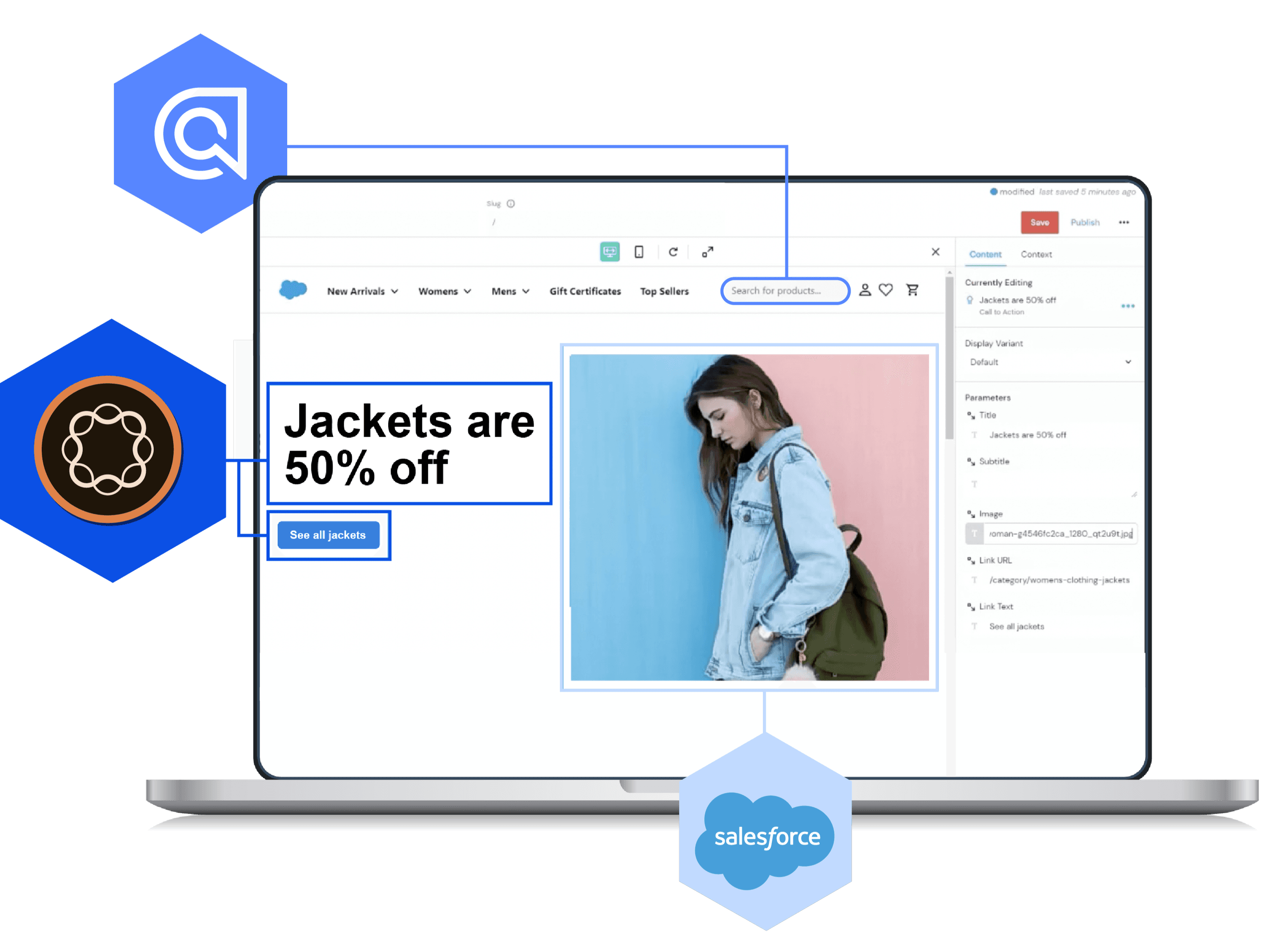 Give marketers everything they need
Uniform gives marketers and merchandisers the control to build pages from any source, control the front end, preview in any format and publish without filing a developer ticket. That makes it easy for them to combine AEM content with any other service to drive conversions.
AEM with amazing developer experience
When AEM is a decoupled content input through Uniform, developers have the freedom to build the fastest front end. They can use React or Vue-based frameworks, like Next.js, Gatsby, or Nuxt and deploy to Akamai, AWS, Cloudflare, Netlify, or Vercel. This means happier, more engaged developers, and fast pages with better SEO and a smoother experience for end users.