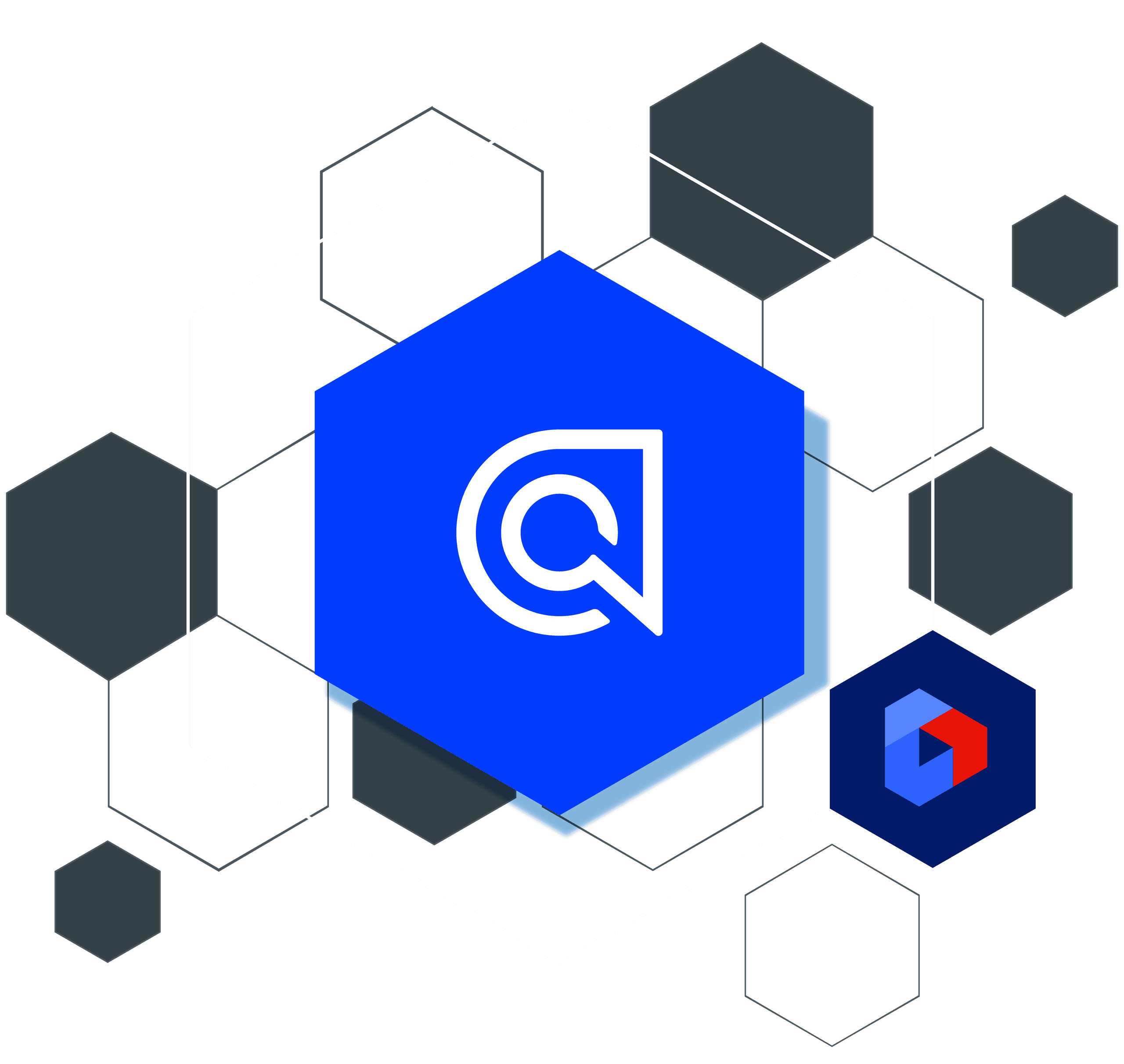 Automate content and product suggestions
Populate components in Uniform Canvas by setting an Algolia search query for the content that matters most to users on that page. Not only is this faster to build, but it will automatically update as your search index evolves, ensuring your users see the most up to date content to drive conversions without constant manual updates.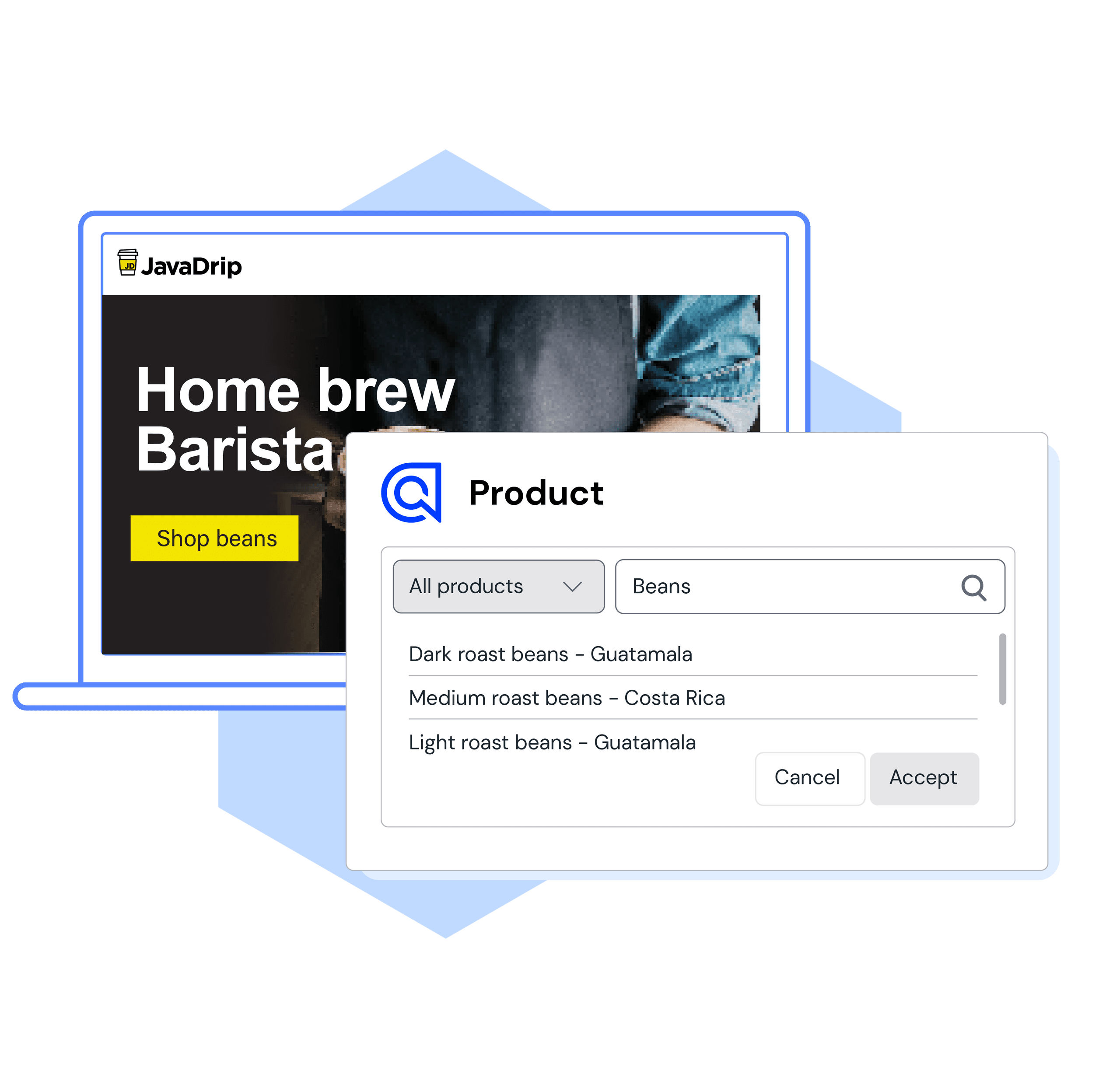 Use Algolia's lightning-fast search to choose one or many items from your index to build a page. This accelerates your build by reducing the time spent waiting to load external services and context switching. Also, an index can combine data from different sources (eg. multiple CMSes) to create a single interface.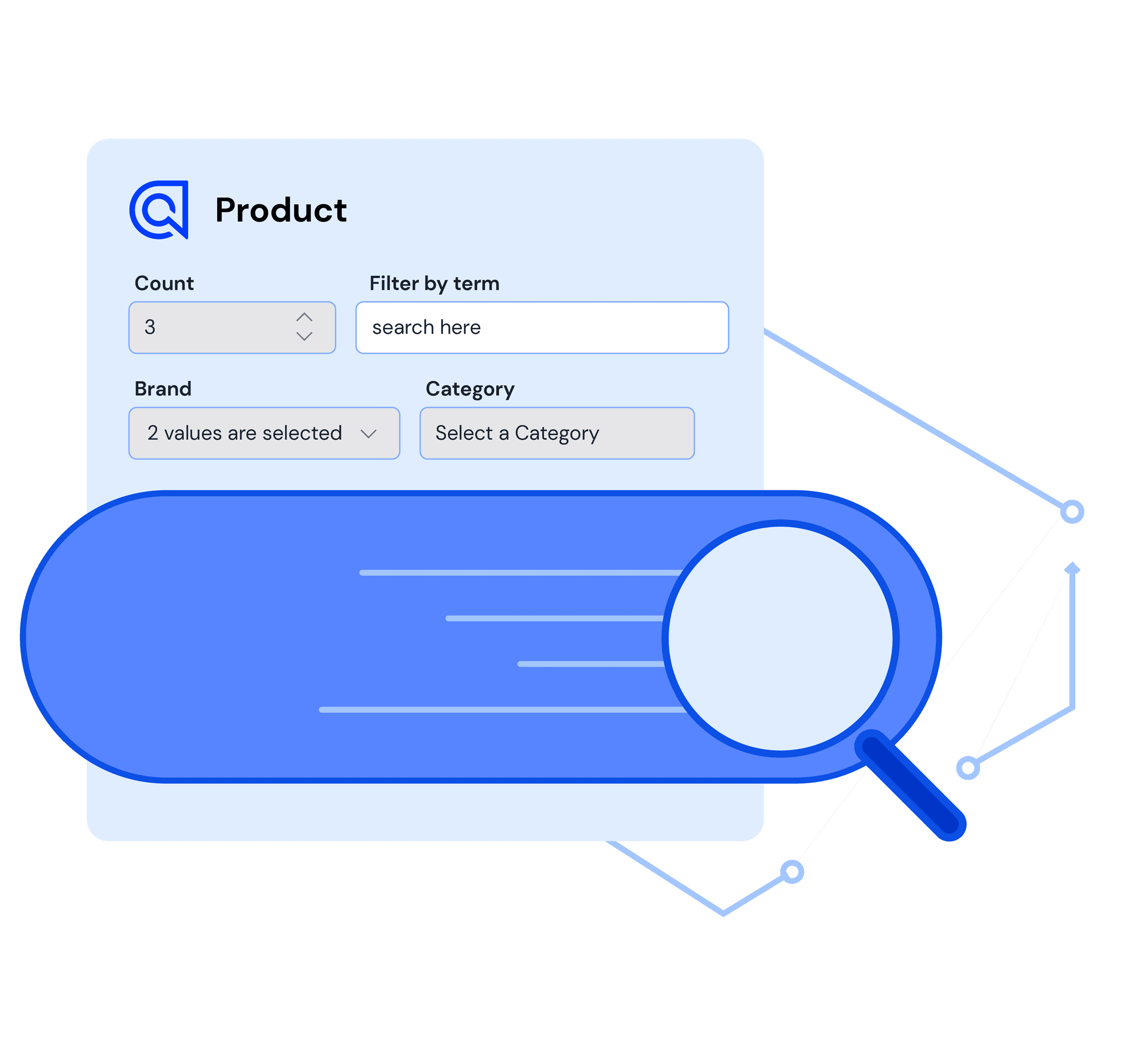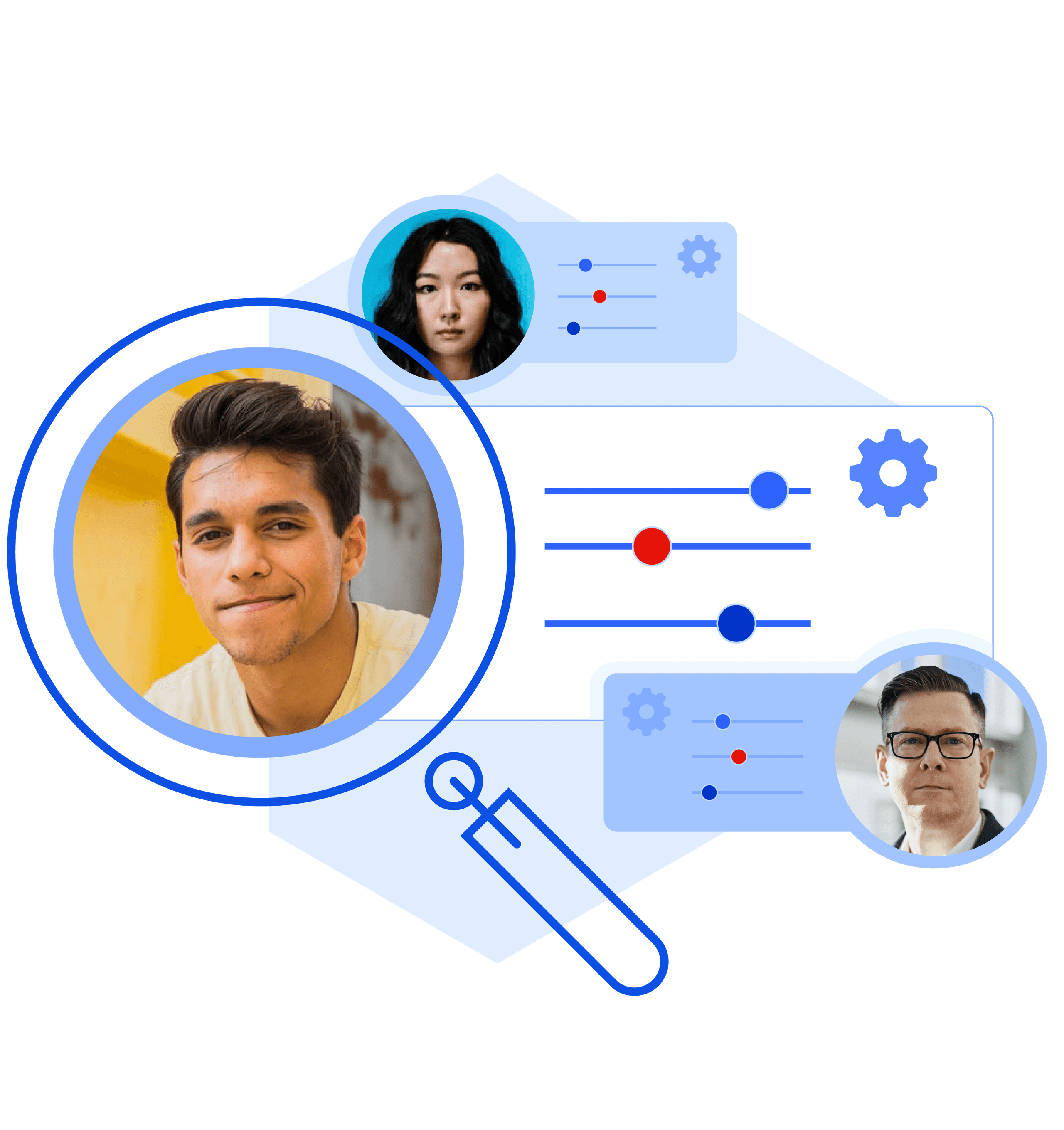 Customize your users' search experiences
Using Uniform + Algolia, business users can build compelling search experiences without developer support. They can set the index to search, add search boxes, filters and control how the results are displayed. A clothing site may want to tile results with an image on its commerce site, while taking a different approach showing a short description of the article surfaced by the search on its retail partner site.