Launch fast personalized shopping experiences, managed using no-code tools for business users. Unlimited front-end freedom for developers that incorporates marketing content from a headless CMS of your choice & deployed to your preferred CDN/delivery platform.
Contact our team for a demo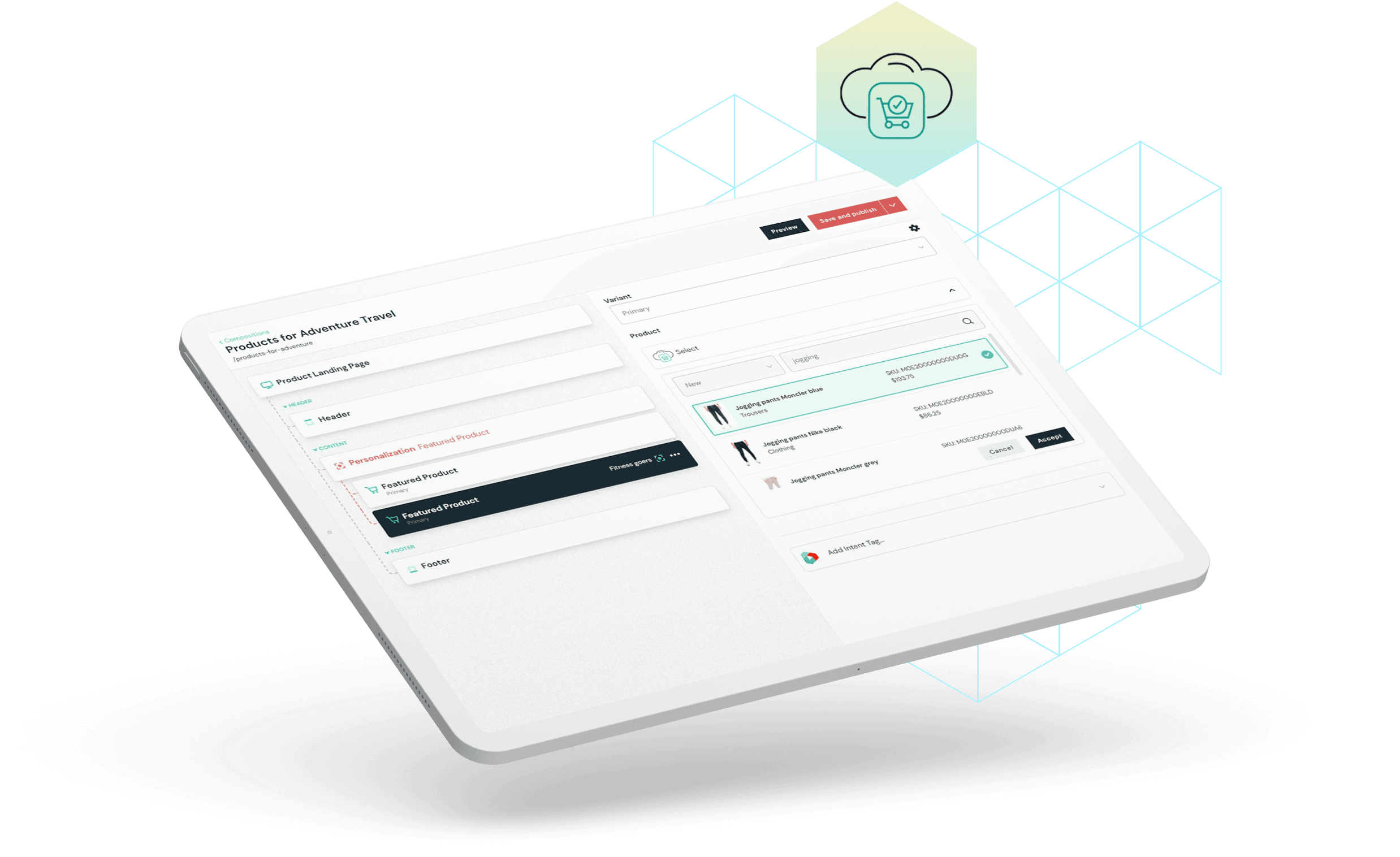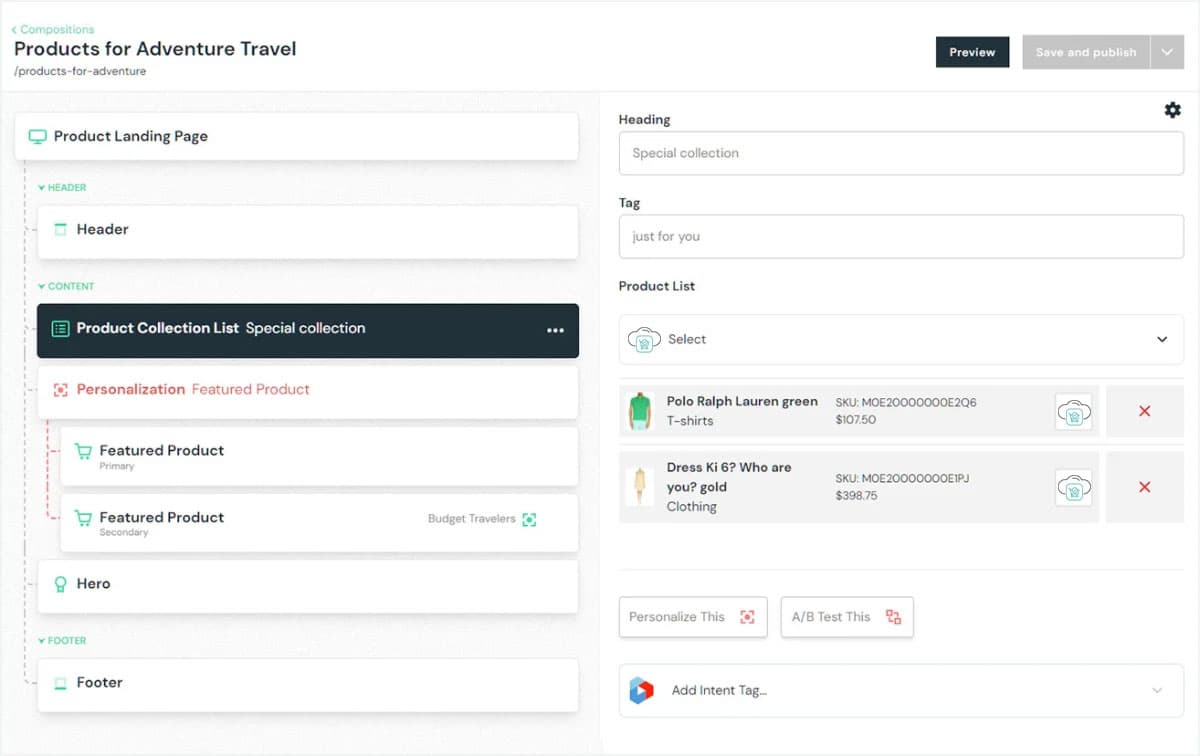 Give merchandisers and marketers full control over experience creation. No-code tools make it easy to build compelling omnichannel commerce experiences without the need to involve developers.
Merchandisers are in control
Quickly and easily control every aspect of your shoppers' experience using Uniform Canvas. Create custom product and category pages with control of the front-end presentation and live preview - then publish to any channel without developer support.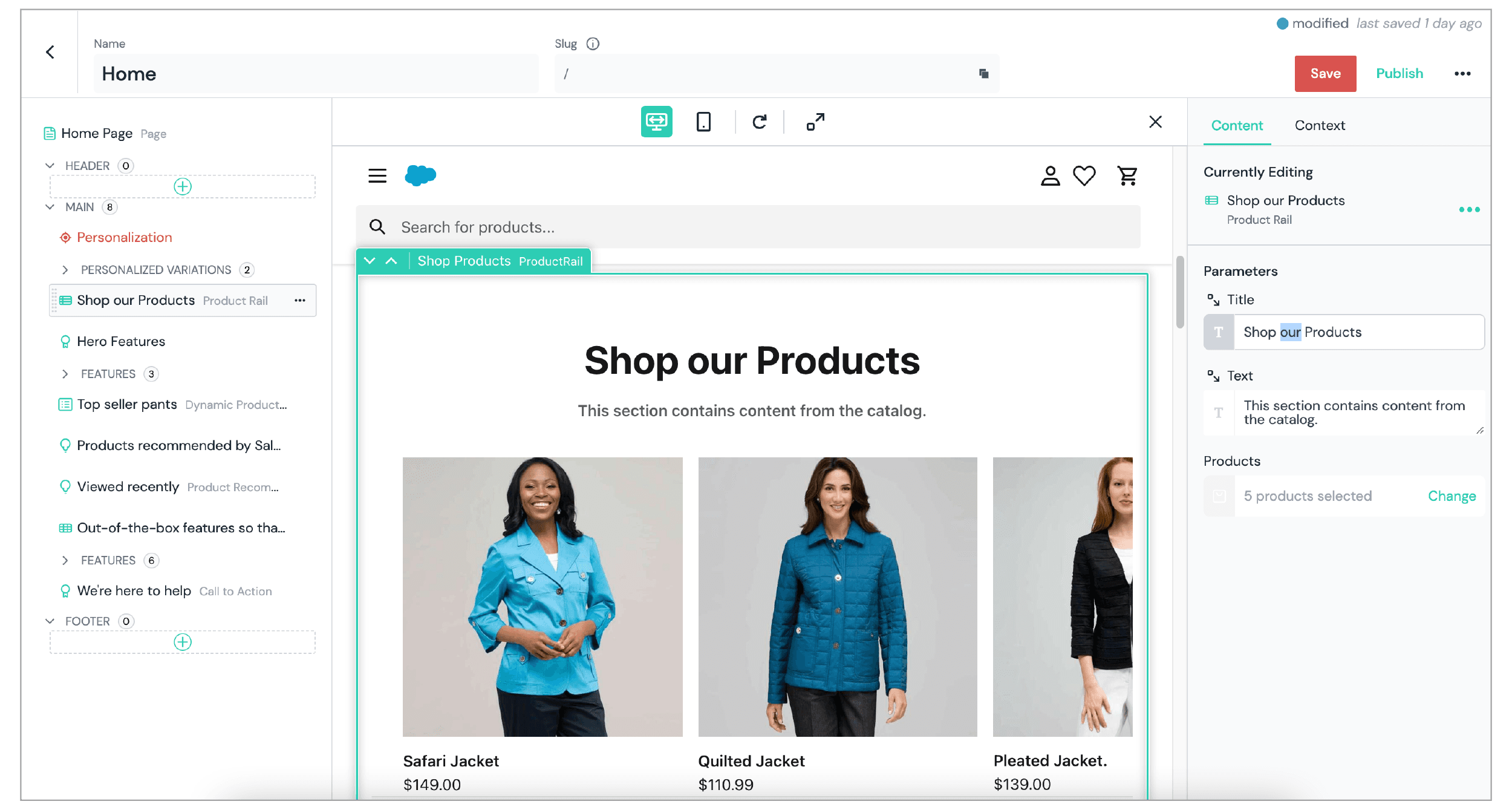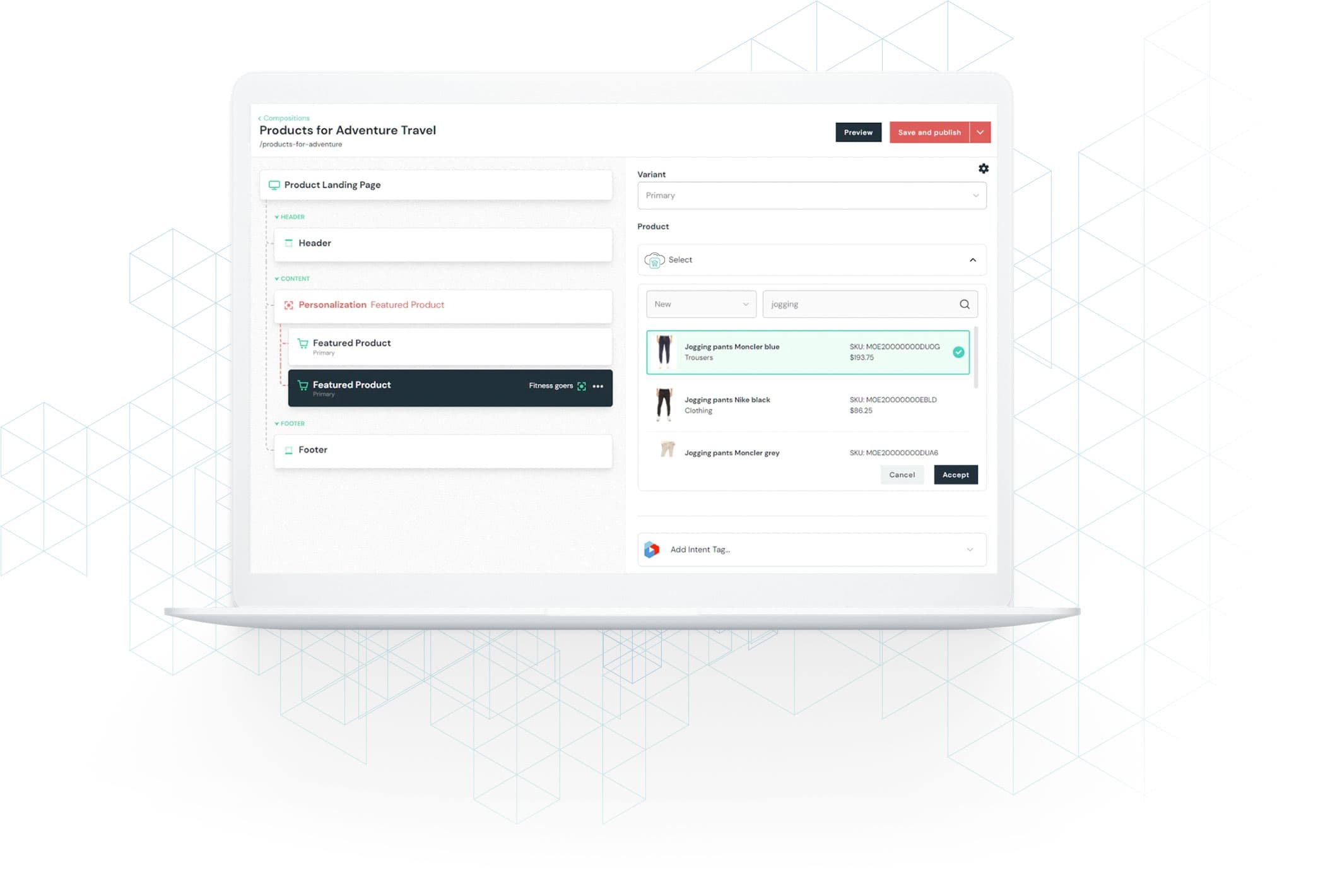 Easy, fast personalization
Add high-performance personalization to your commerce experiences to improve conversion without slowing page load times. A/B test messaging and analyze effectiveness using your preferred analytics tools.