Uniform + SAP Commerce Cloud
Create great shopping experiences in a modern, scalable and fully composable stack by integrating SAP Commerce Cloud with Uniform digital experience composition.
Get a demo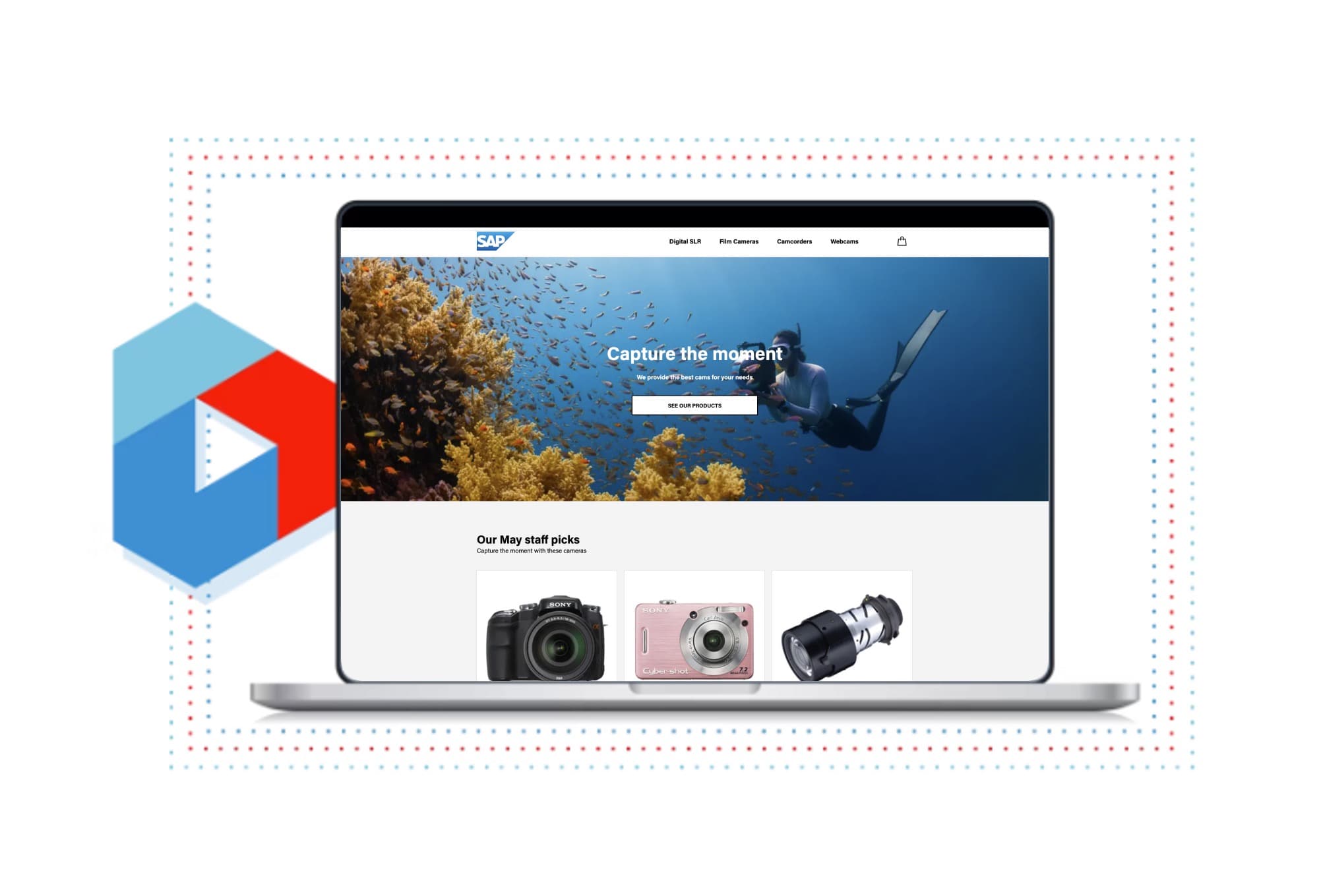 Uniform's pre-built integration for SAP Commerce Cloud connects your store to the rest of your stack and makes it ready to manage in minutes, not months using the front-end technologies of your choice.
Merchandisers are in control
Quickly and easily control every aspect of your shoppers' experience using Uniform Canvas. Create custom product and category pages with control of the front-end presentation and live preview - then publish to any channel without developer support.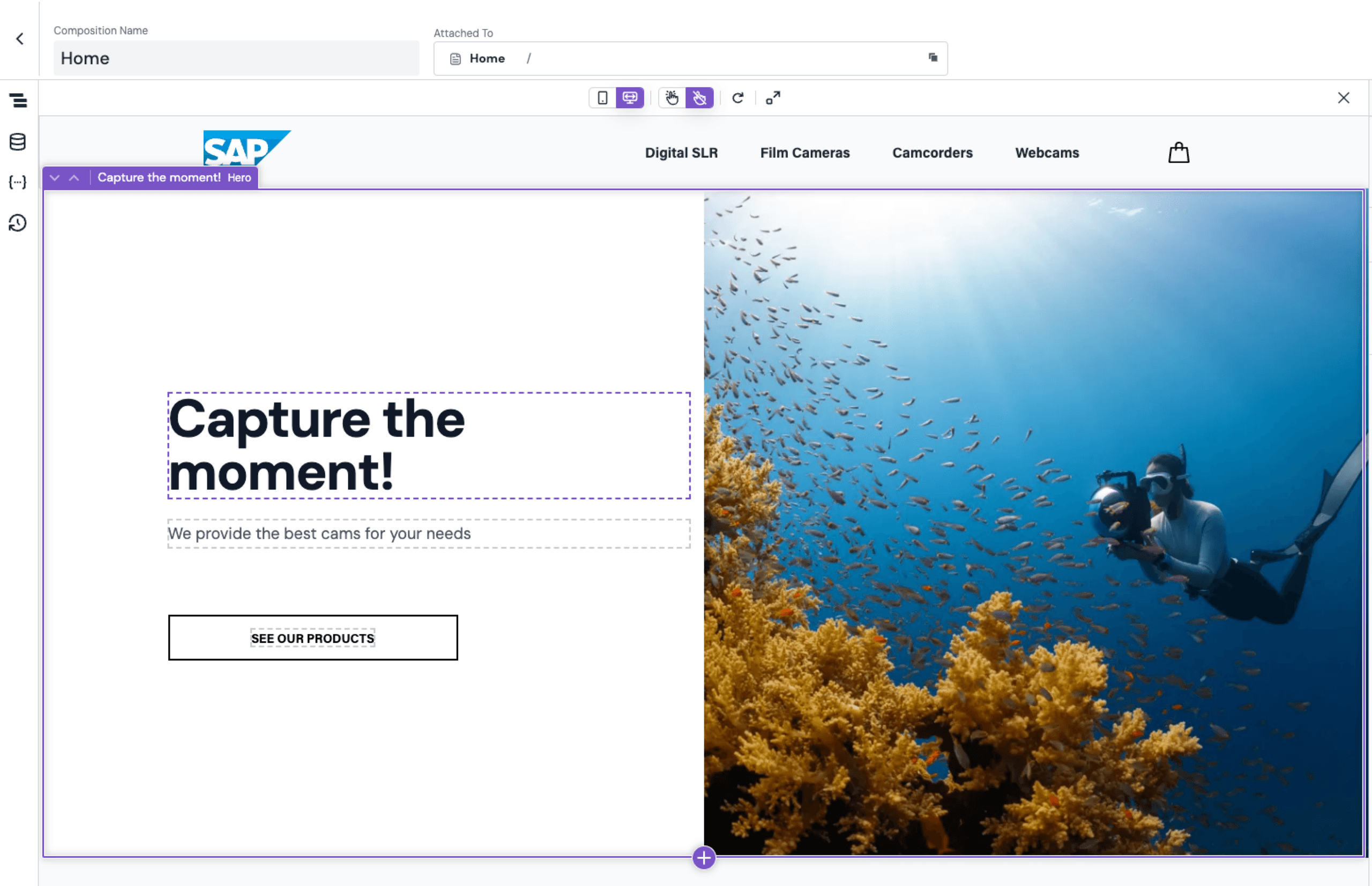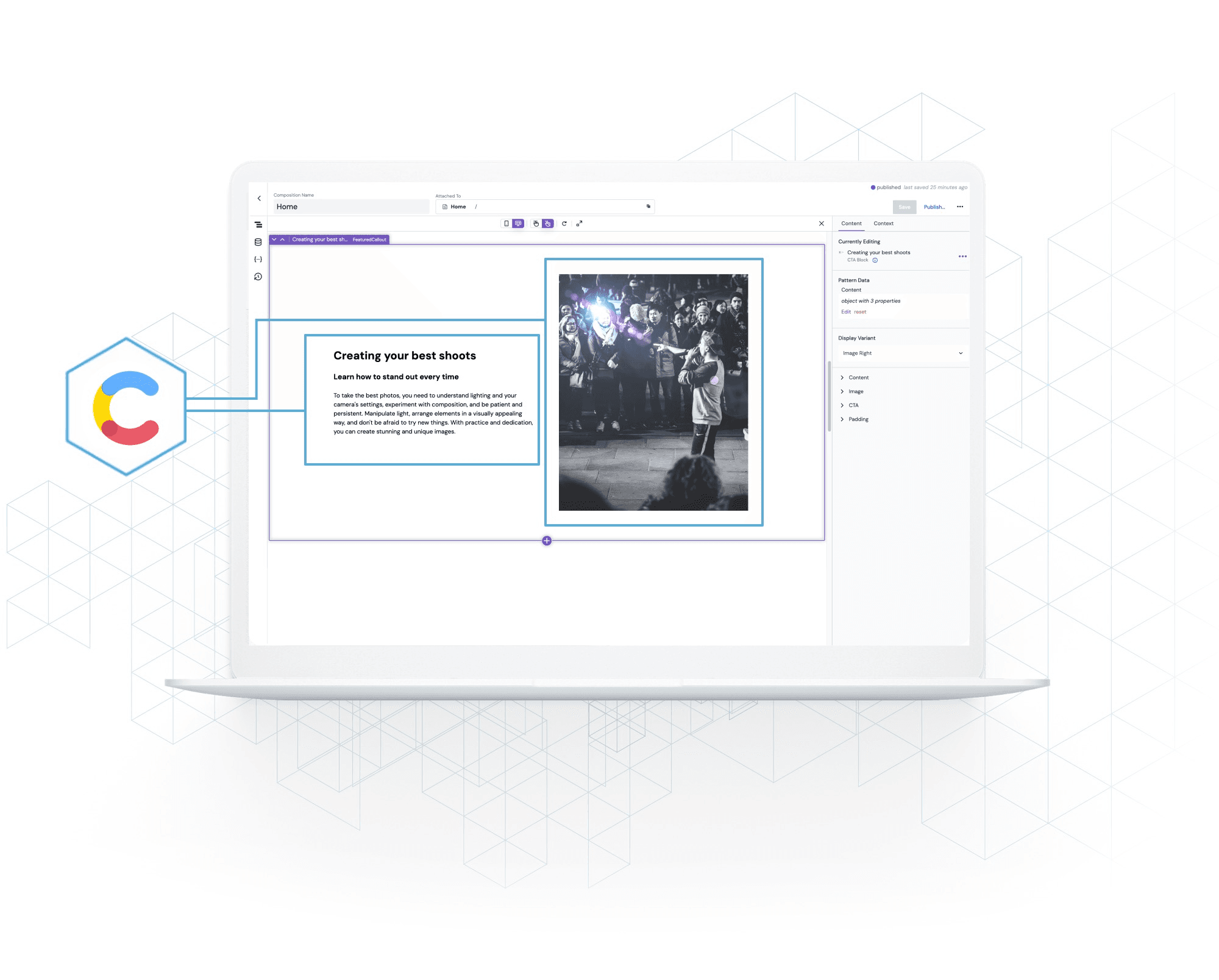 Unleash connected content and commerce
Build demand and drive sales with compelling product pages and marketing content by working with SAP Commerce Cloud and any of our 15 pre-built CMS integrations in a single interface with live responsive preview.
Drive conversions with personalization and testing
In-line testing and personalization tools let merchandisers quickly learn and drive conversions by giving their customers exactly what they want - when they want it. From small experiments to deep CDP integration, Uniform deepens and improves commerce experiences at any scale.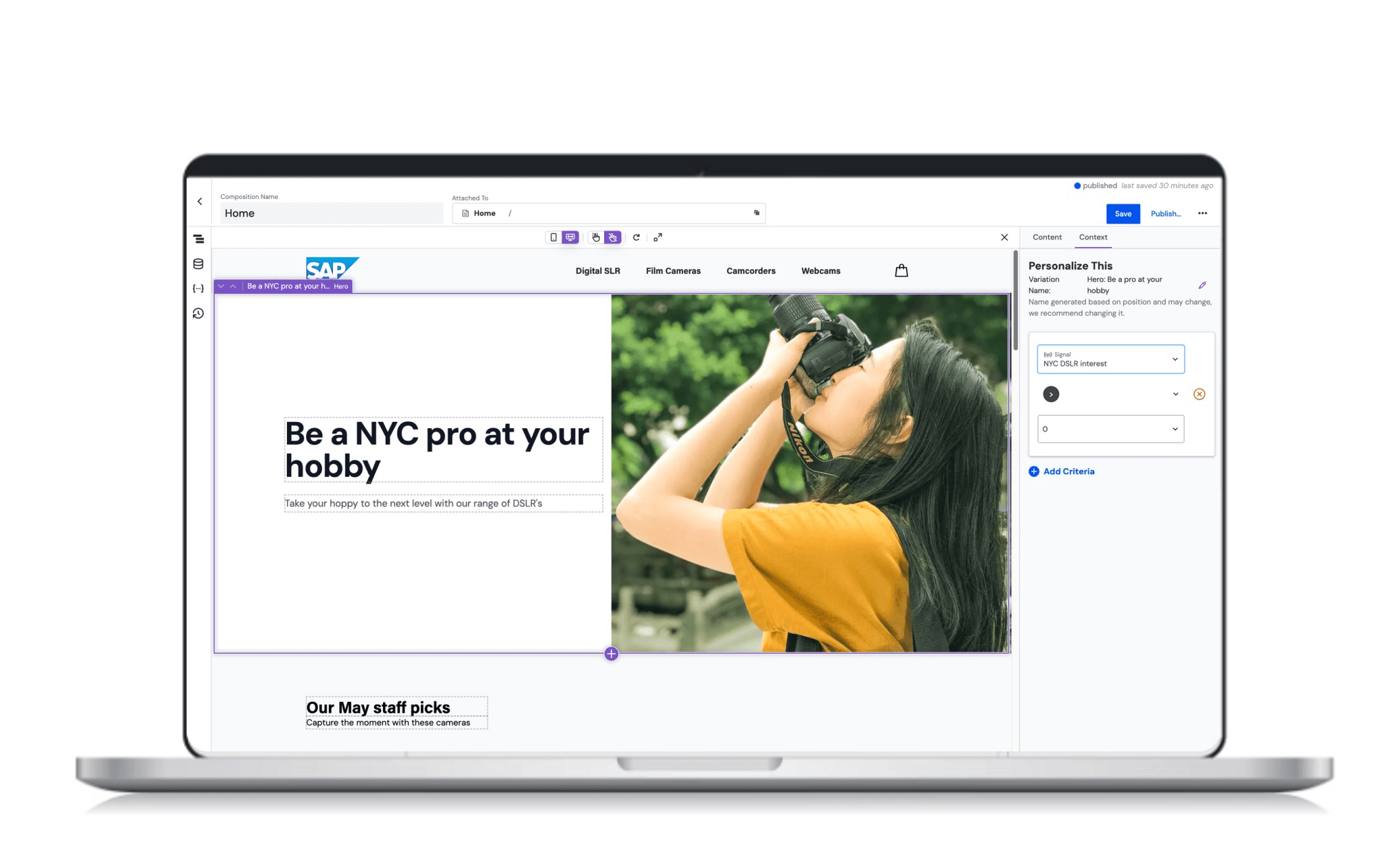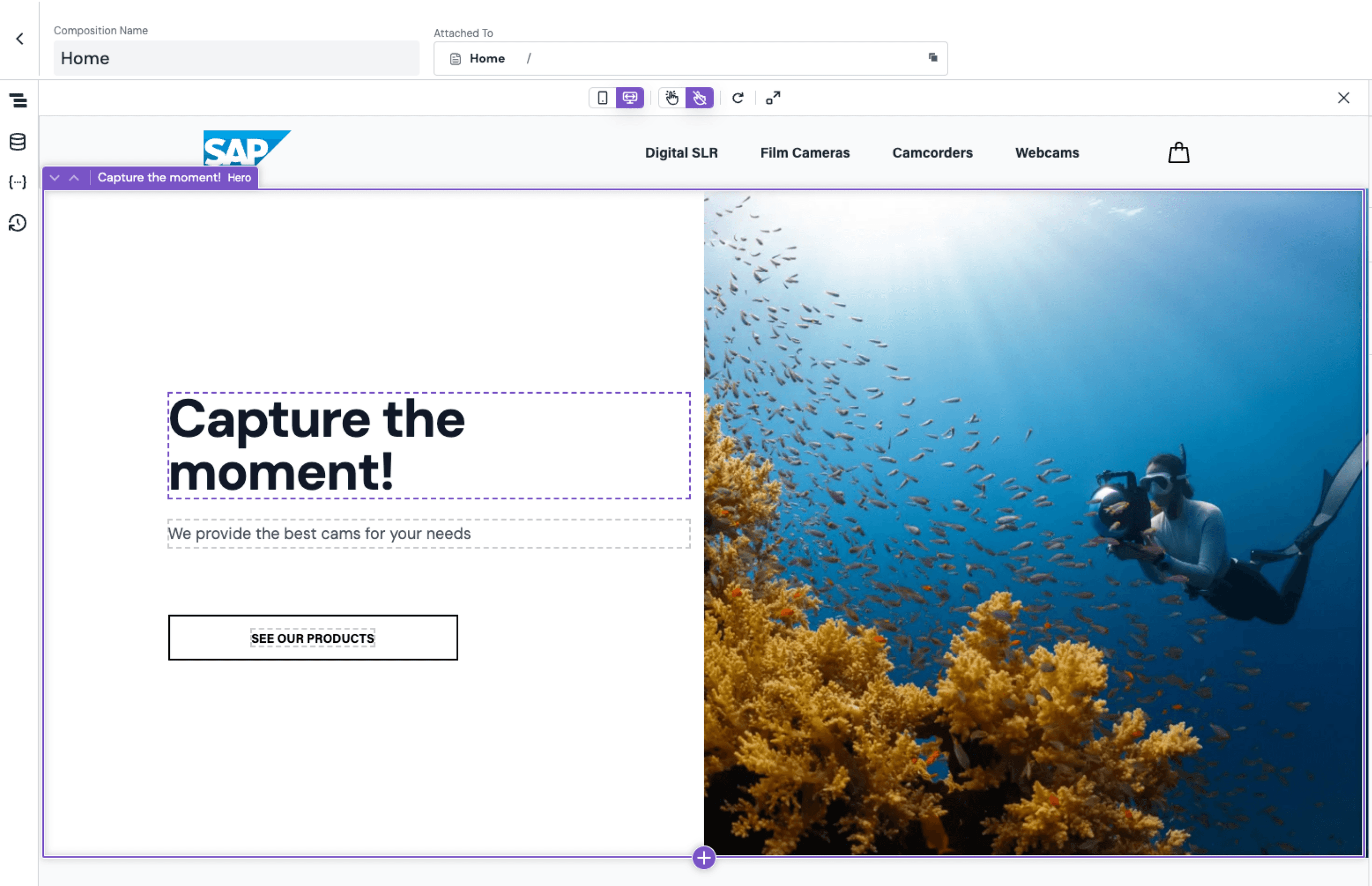 Composable Commerce meets digital experience composition
Experience SAP Commerce Cloud, Uniform and a headless CMS in action. Visual experience management, edge personalization and integrated Digital Asset Management.
Get a demo