Lightning fast A/B testing & personalization, controlled using no-code tools for Strapi. Increase visitor engagement by delivering the fastest & most relevant content.
Sign up for a demo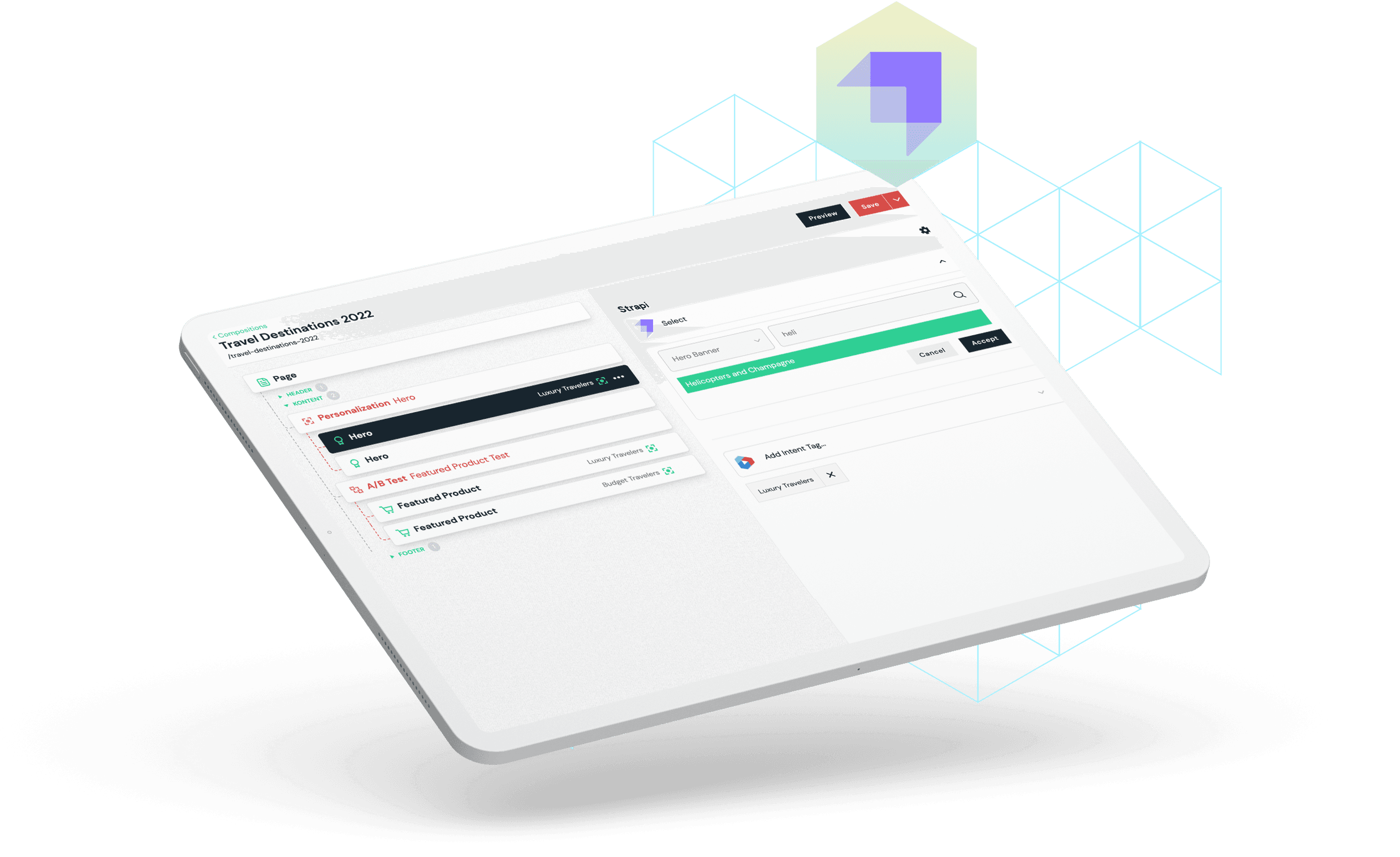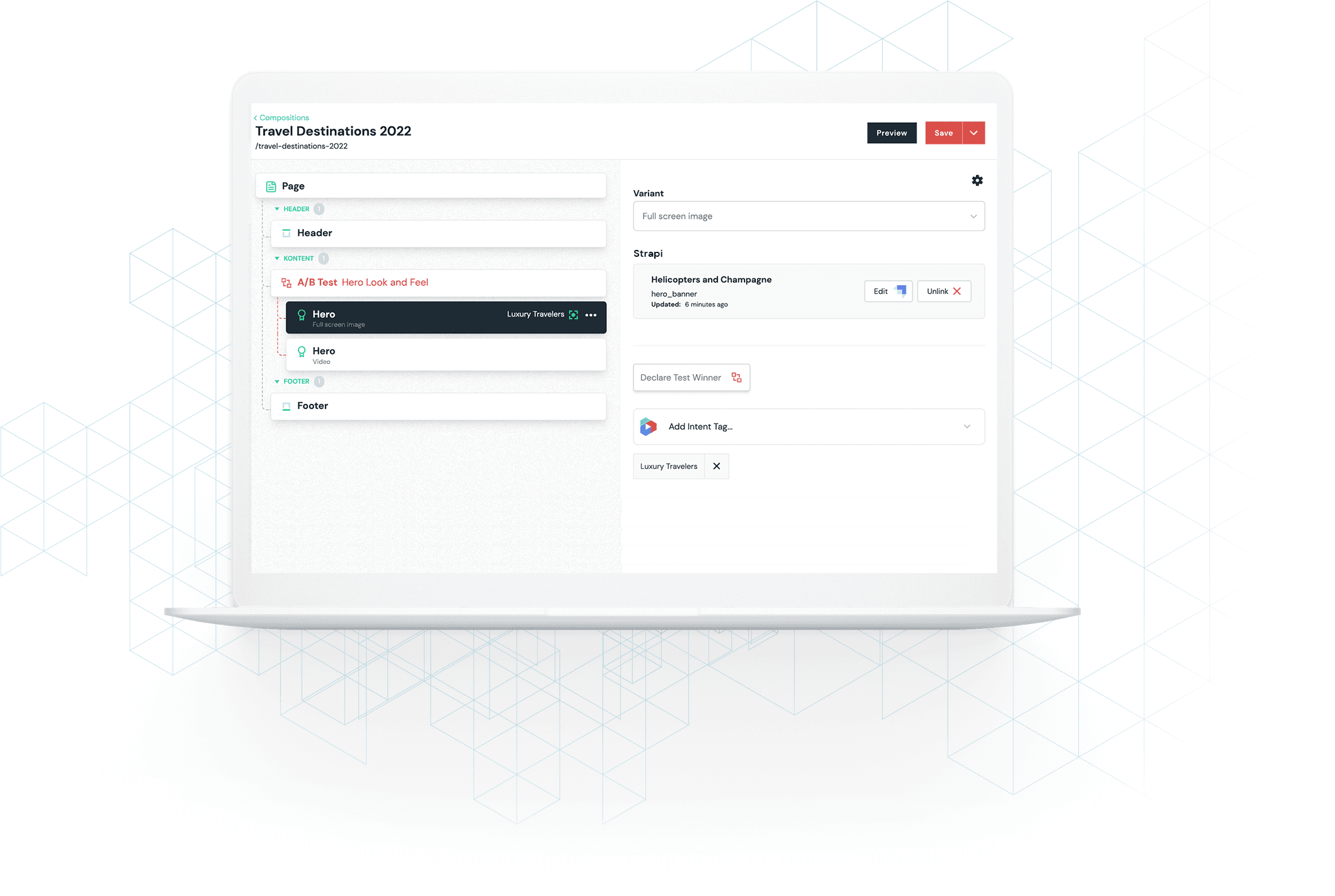 No-code tools empower marketers, merchandisers & other practitioners to build compelling omnichannel digital experiences that combine content and commerce without having to involve developers.
Fastest possible A/B testing
Create tests with content from Strapi to determine the most effective digital experiences for your customers using edge-side delivery ensures the tests don't affect page load times.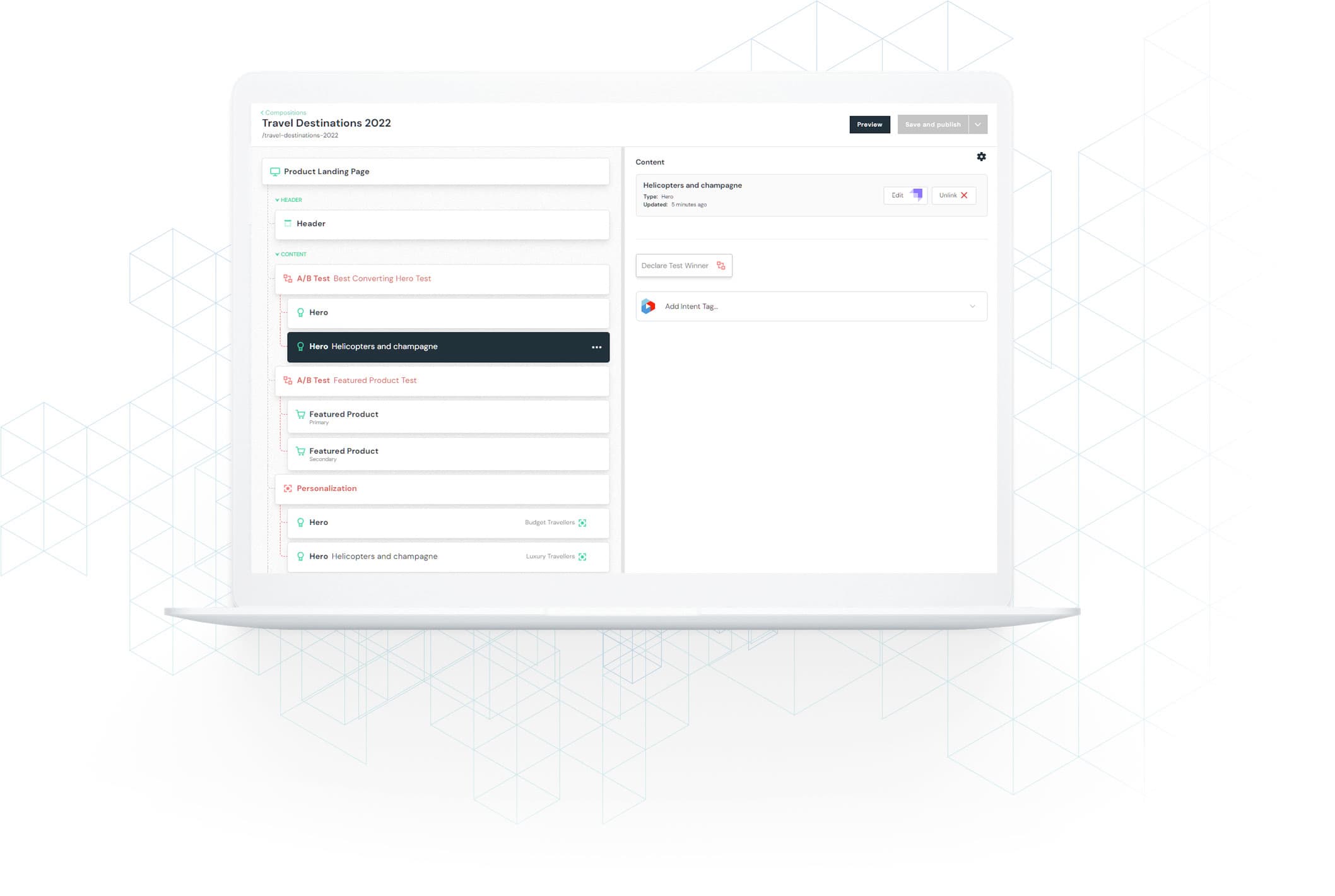 Performance
90+
Core Web Vitals
Time to First Byte
50-100
Milliseconds
Lightning-fast personalization
Configure personalized digital experiences for your customers based on their real-time behavior. Edge-side delivery ensures personalization does not affect page load times - improve conversion while delivering the performance users expect.
Get started with Uniform and Strapi
Get started for free. Just add a Strapi integration to your Uniform project. Check out our docs to learn more.
Read the docs