Developers win faster with true composability
Unleash the power of true composability to accelerate development
As the architects, builders, and problem-solvers behind technology stacks, developers are often hampered by tedious, slow, and outdated tools with which they manually coordinate, build, and integrate software components, as well as customize integrations and resolve dependencies.
Additionally, since developers must rely on the vendor's roadmap or third-party services for new features, manual tasks multiply, further impeding productivity and innovation.
Tedious, slow, and antiquated tools hinder developer output.
Custom integrations and dependencies result in heavy workloads and time-consuming processes.
Legacy platforms limit agility and control, further slowing down productivity and innovation.
With true composability, developers are free to choose tools, adapt to market changes fast, and focus on value-added tasks.
Composable architectures offer scalability, flexibility, and a multivendor environment, giving developers optimum control over technology stacks.
Thank you for your interest!
If you'd like to learn more, request a demo of Uniform's Visual Workspace.
Have a look inside: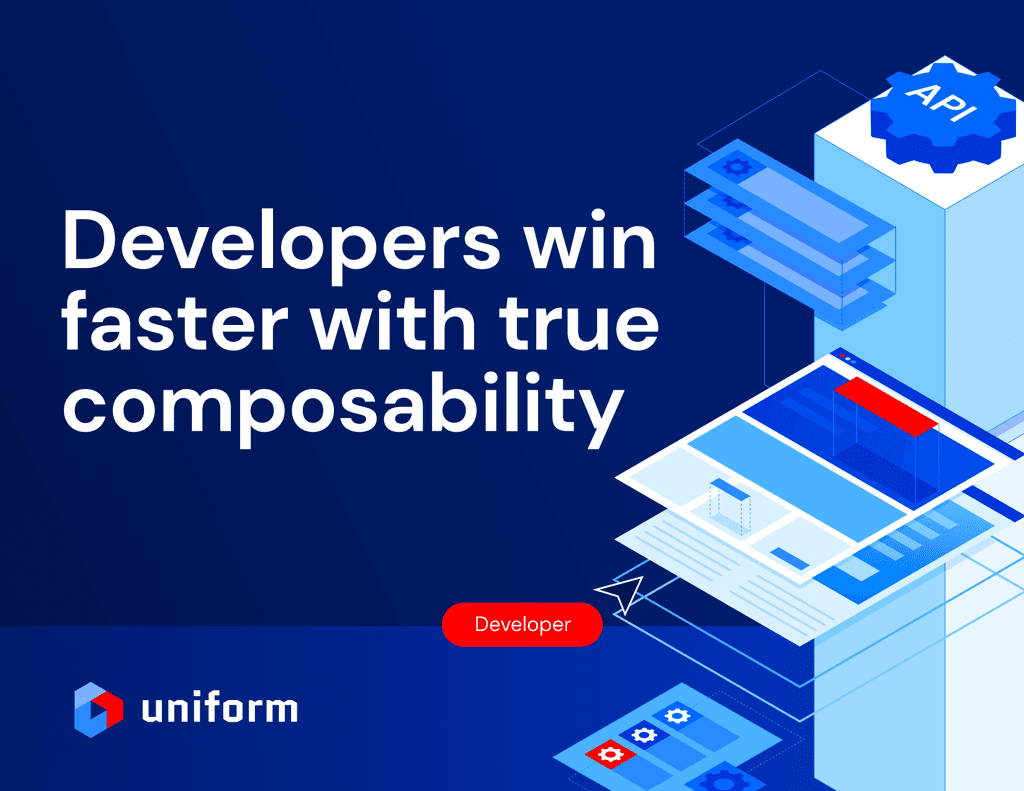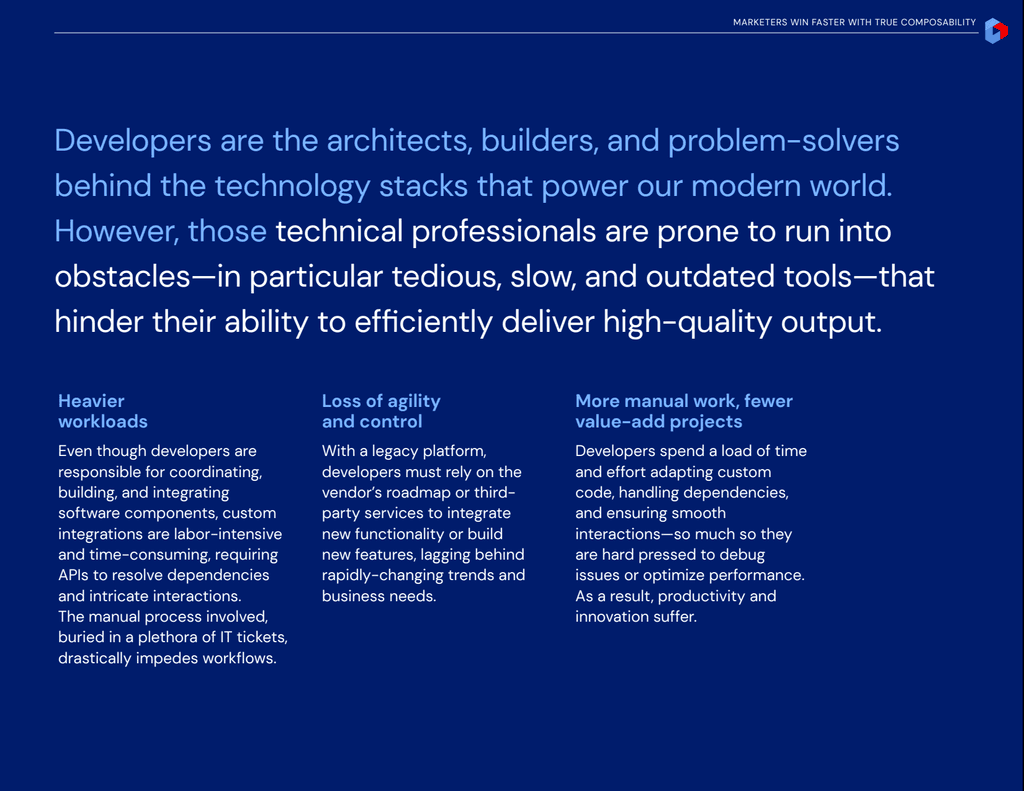 The whitepaper covers: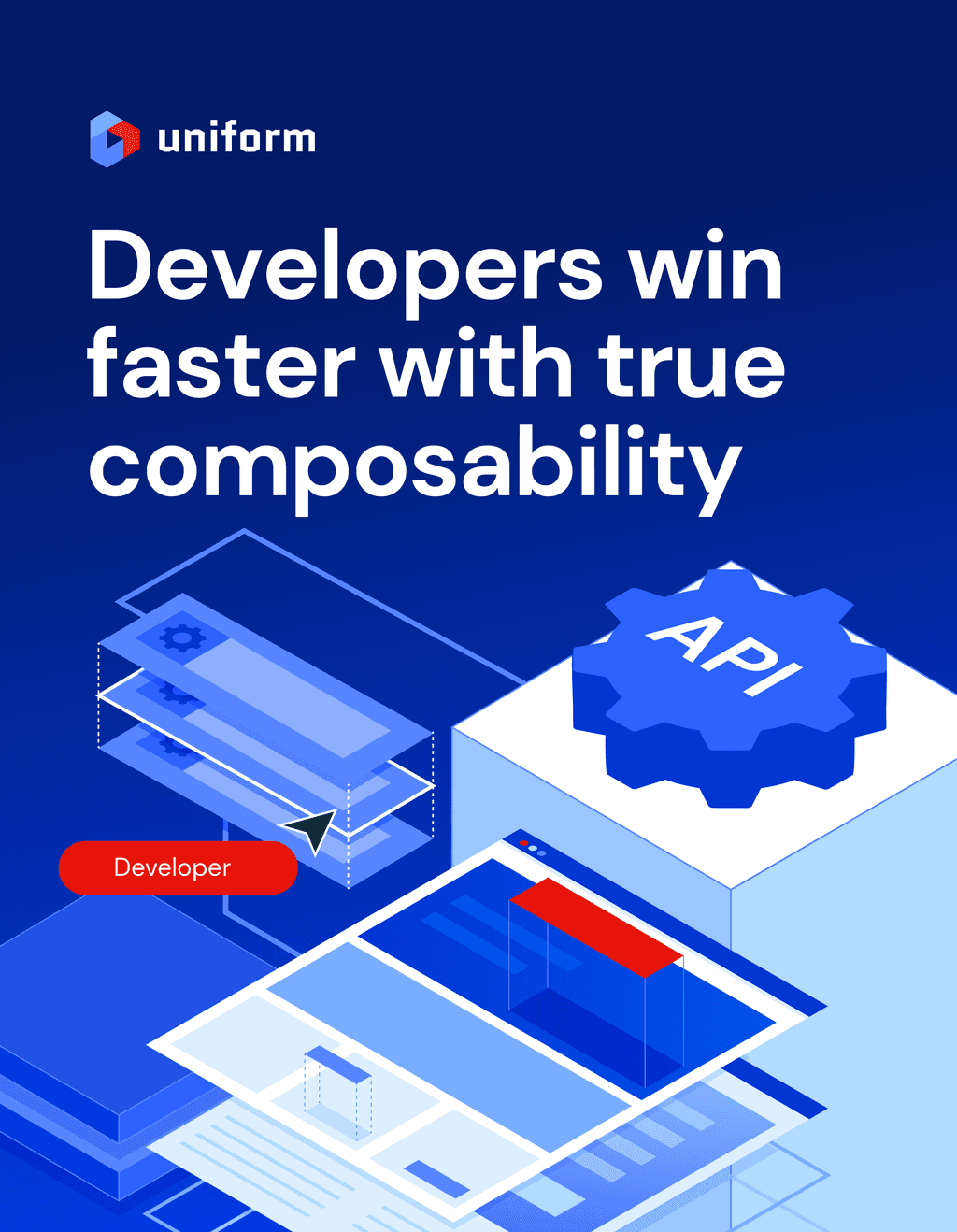 One
The challenges faced by modern developers
Two
Connectivity is the key to business success
Three
Brands are pivoting to composable
Five
Going composable is hard
Six
A technology stack that empowers digital teams
Seven
What is digital experience composition?