Go from composed to composable with digital experience composition
The demand for high-performing omnichannel digital experiences means an increasing need for composable solutions that can deliver on them. But going composable isn't easy. Download this whitepaper and learn:
The benefits that composable architecture brings to organizations
The challenges that can arise when switching to and maintaining a composable stack
How to get composable solutions to deliver on their promises
Have a look inside: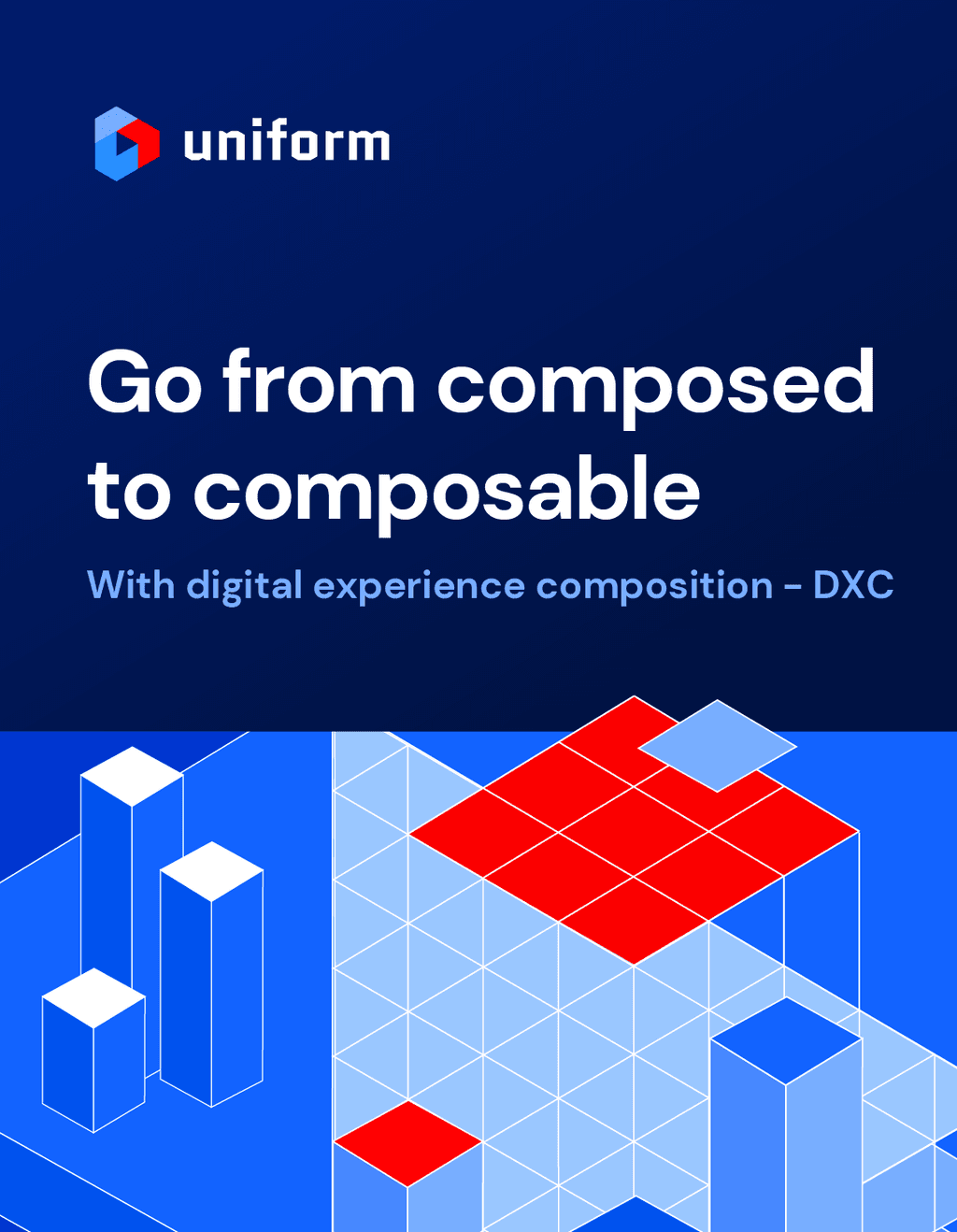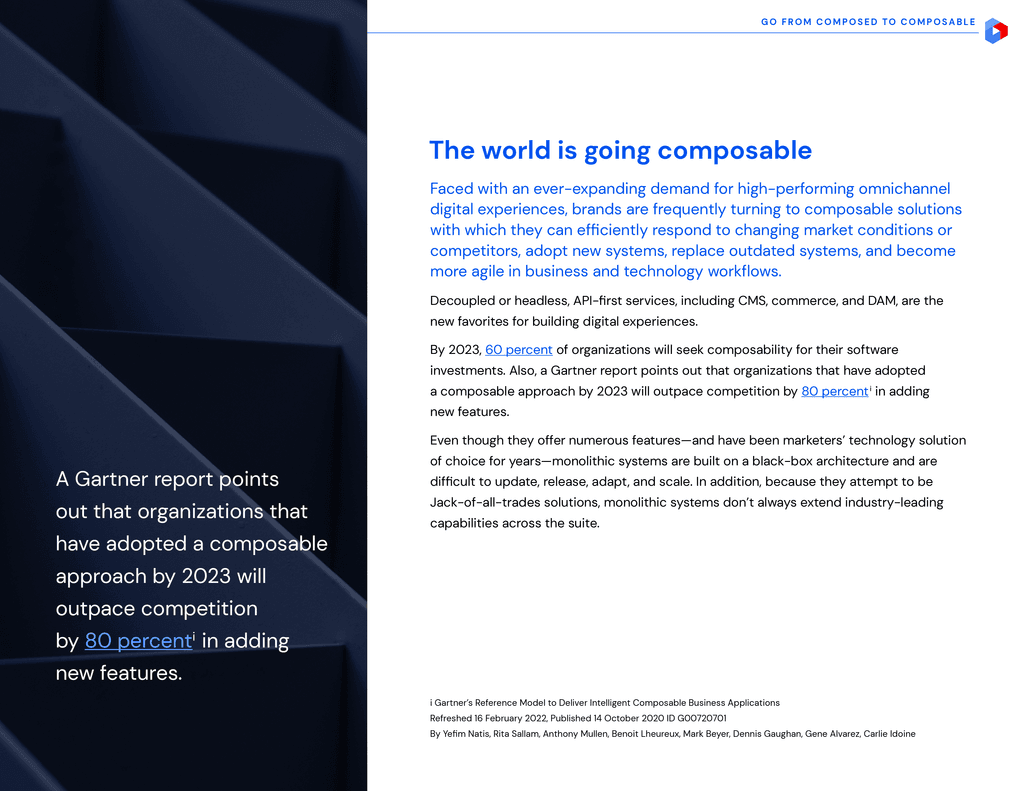 The chapters include: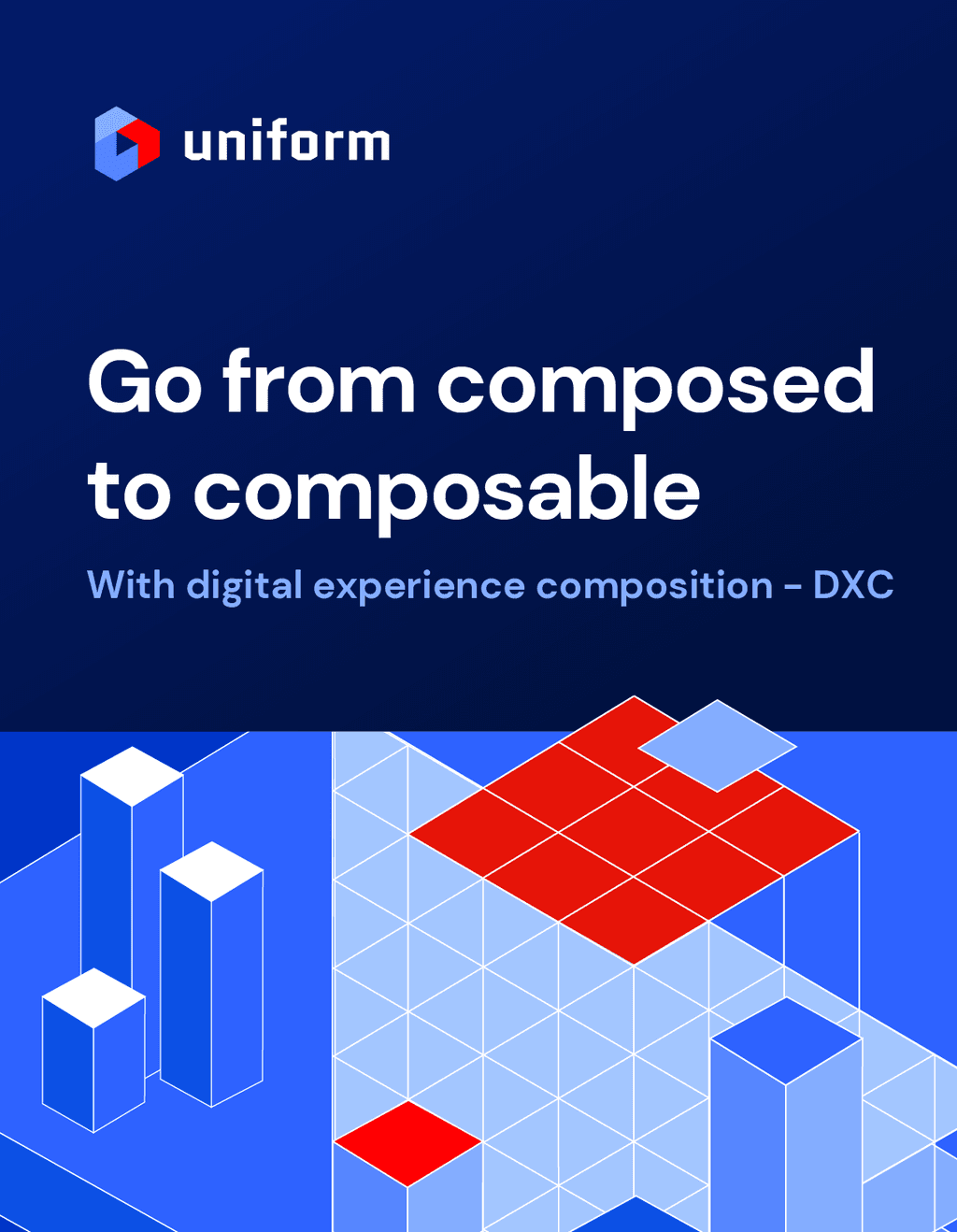 One
The world is going composable
Five
What is DXCP and what is it for?
Six
Uniform can help you go composable