Breaking free from false promises
Helping marketers transcend the limitations of digital platforms
For years we've relied on massive, single-vendor content-management systems (CMSes) and hailed their convenience. However, as the digital landscape evolved, those monoliths are showing their age, becoming more of a hindrance than a help due to their inflexibility, vendor lock-in, and barricades against innovation. Brands now find those systems hard to maintain and scale, let alone costly to upgrade. A new era of consumer-demand-driven, flexible, and fast digital architecture is on the rise, and it looks like the future of marketing.
Flexibility over rigidity: Modern digital platforms prioritize an adaptable, modular architecture that simplifies integration and enables seamless scaling as business needs expand.
Freedom from vendor lock-in: Brands desire to break free from the restrictions imposed by single-vendor solutions and opt for customized, best-of-need technologies that cater explicitly to the company's unique requirements.
Cost-effectiveness: Businesses are looking to ditch the prohibitively expensive upgrade and maintenance costs of traditional systems and embrace innovative, economical solutions that offer excellent value.
Strong collaboration: The new platforms foster communication, collaboration, and streamlined workflows for teams that work together to promote business growth.
Accelerated innovation: The future-focused approach responds rapidly to changing consumer needs so that brands can stay at the forefront of transforming digital marketing strategies.
Thank you for your interest!
If you'd like to learn more, request a demo of Uniform's Visual Workspace.
Have a look inside: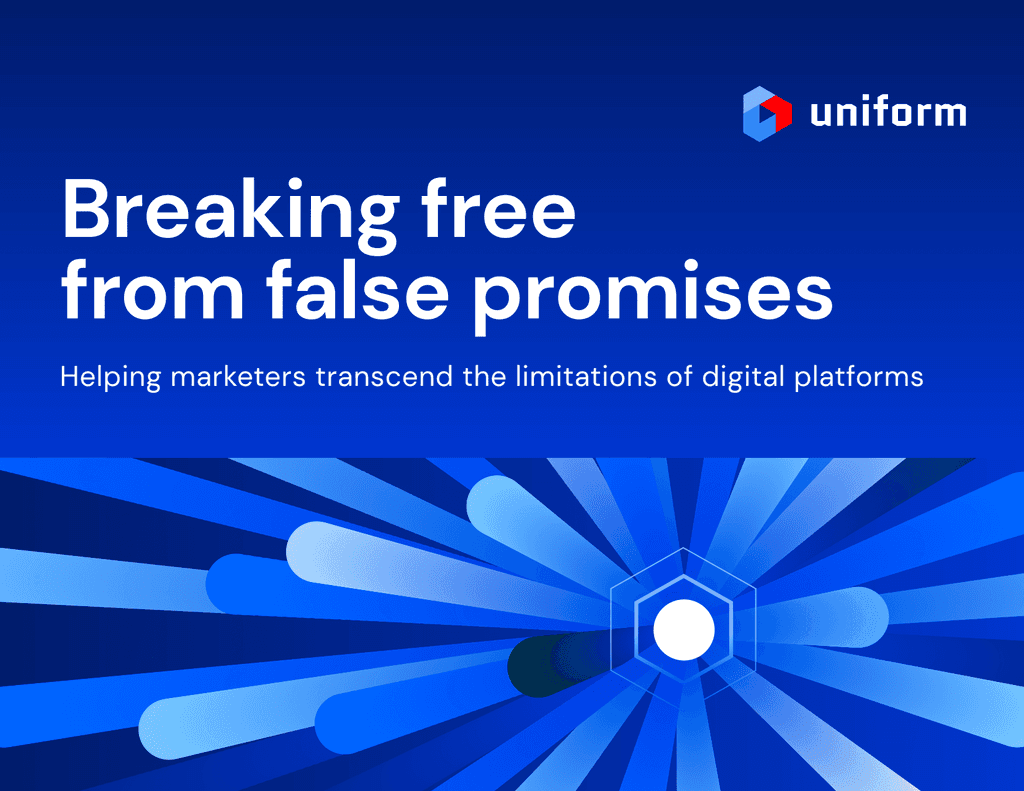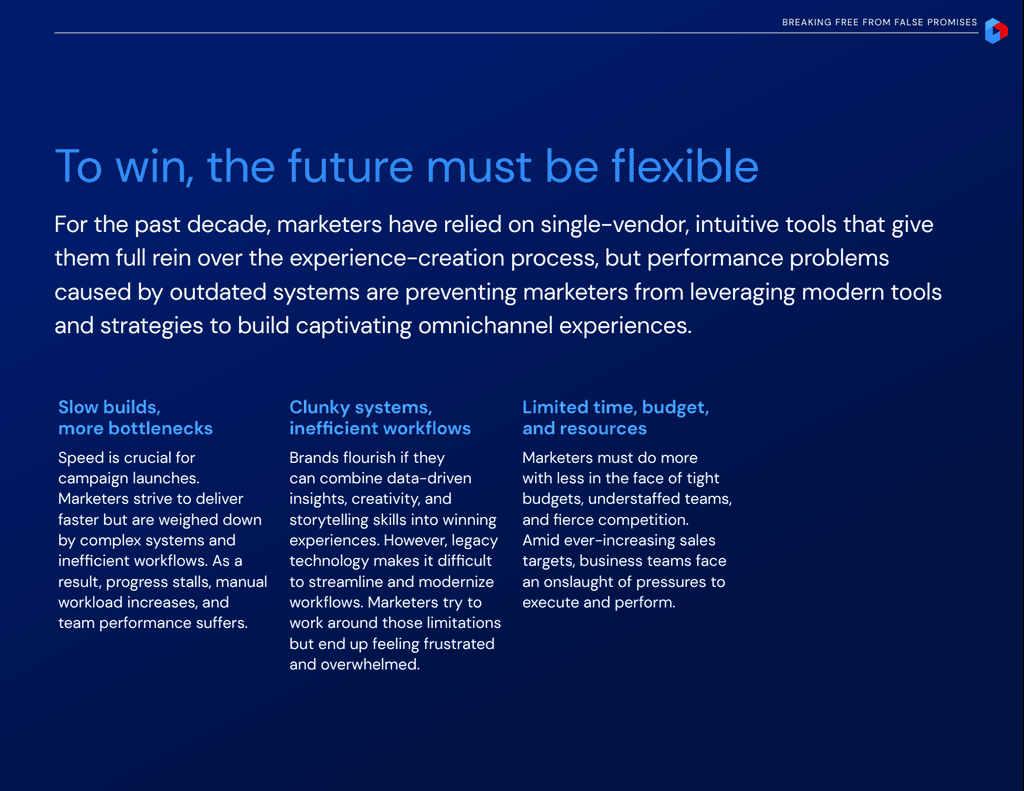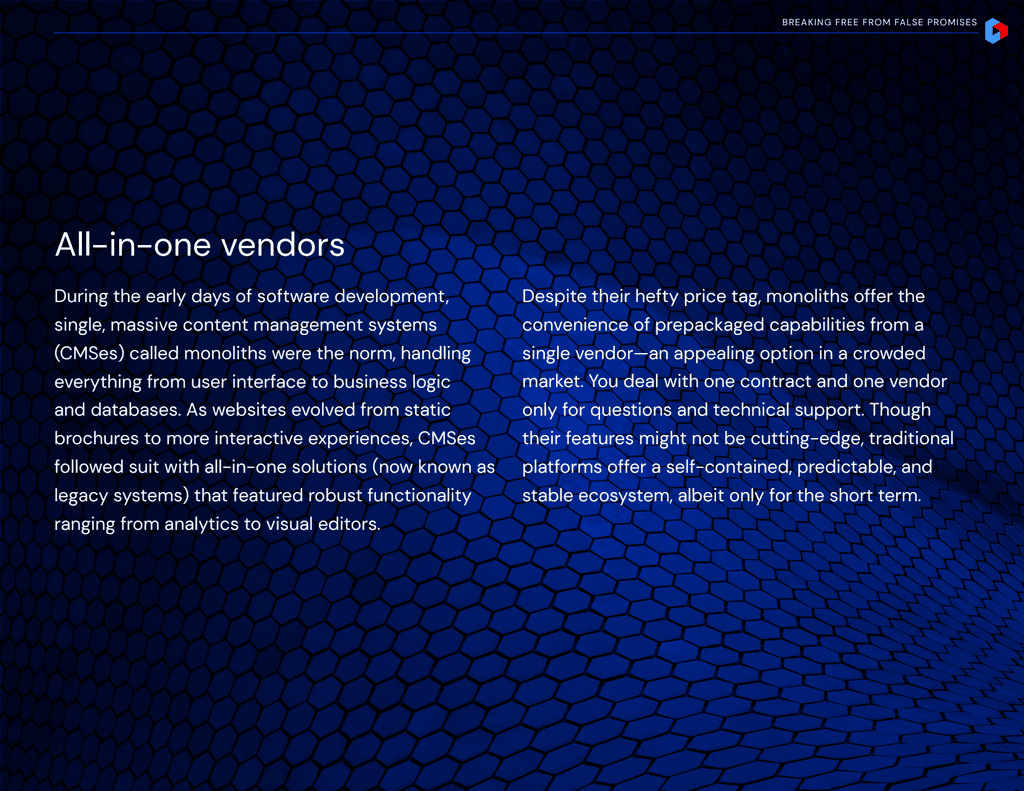 The whitepaper covers: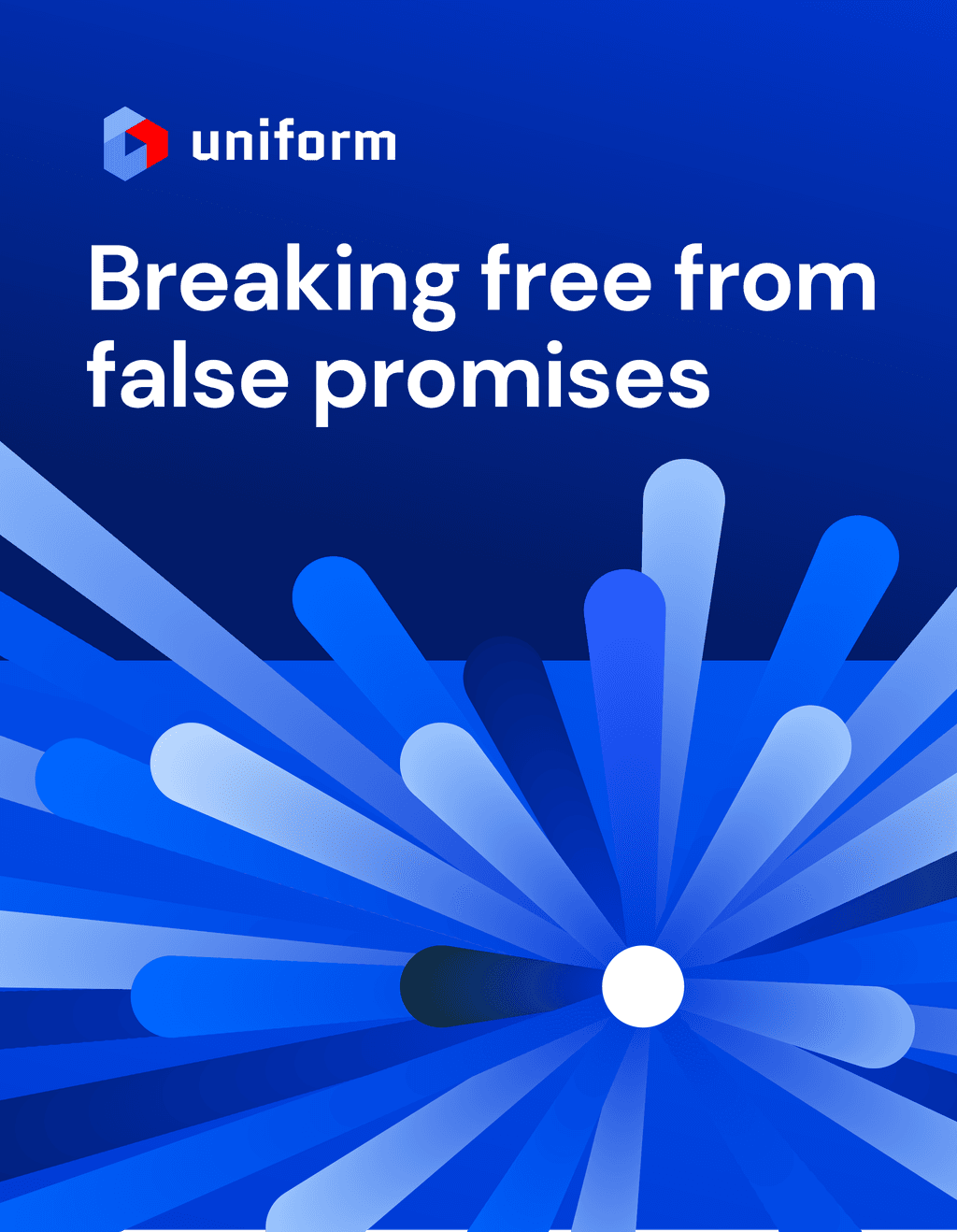 One
To win, the future must be flexible
Three
The failed promise of all-in-one solutions
Four
Navigating the digital-experience architecture landscape
Five
Headless versus composable: What's the difference?
Six
Composed doesn't equal composable
Seven
Why composable is the way forward
Eight
Visual workspace delivers next-generation consumer experiences
Nine
Benefits of visual workspaces