Marketers win faster with composability
Anticipating customer demands with data-driven digital experiences
Enable marketing teams to efficiently build and deliver digital experiences with a competitive edge, respond fast to changes in market conditions, control the technology stack with flexibility, and raise the agility of workflows.
Marketing teams face many challenges, including tight schedules and limited budget and resources.
Complex systems and inefficient workflows further hinder team performance.
Truly composable architectures are agile, flexible, and scalable, accelerating campaign launches and fulfilling consumer demands.
Visual workspaces enable marketers to seamlessly blend content from various sources to create omnichannel experiences.
Thank you for your interest!
If you'd like to learn more, request a demo of Uniform's Visual Workspace.
Have a look inside: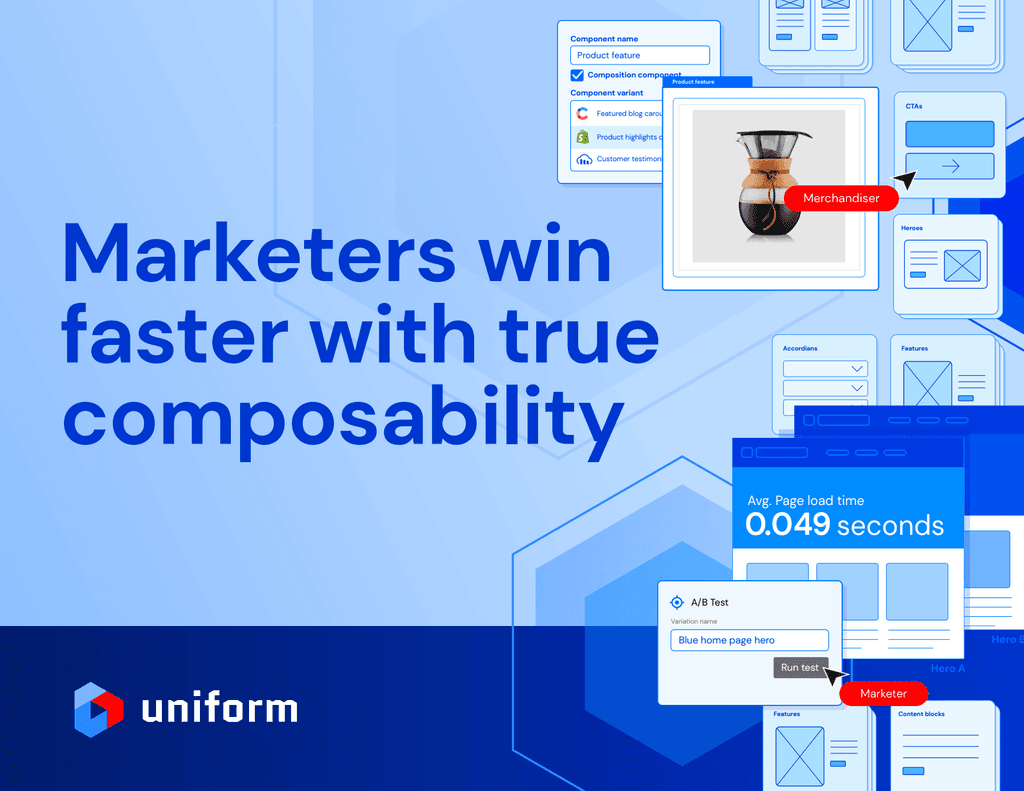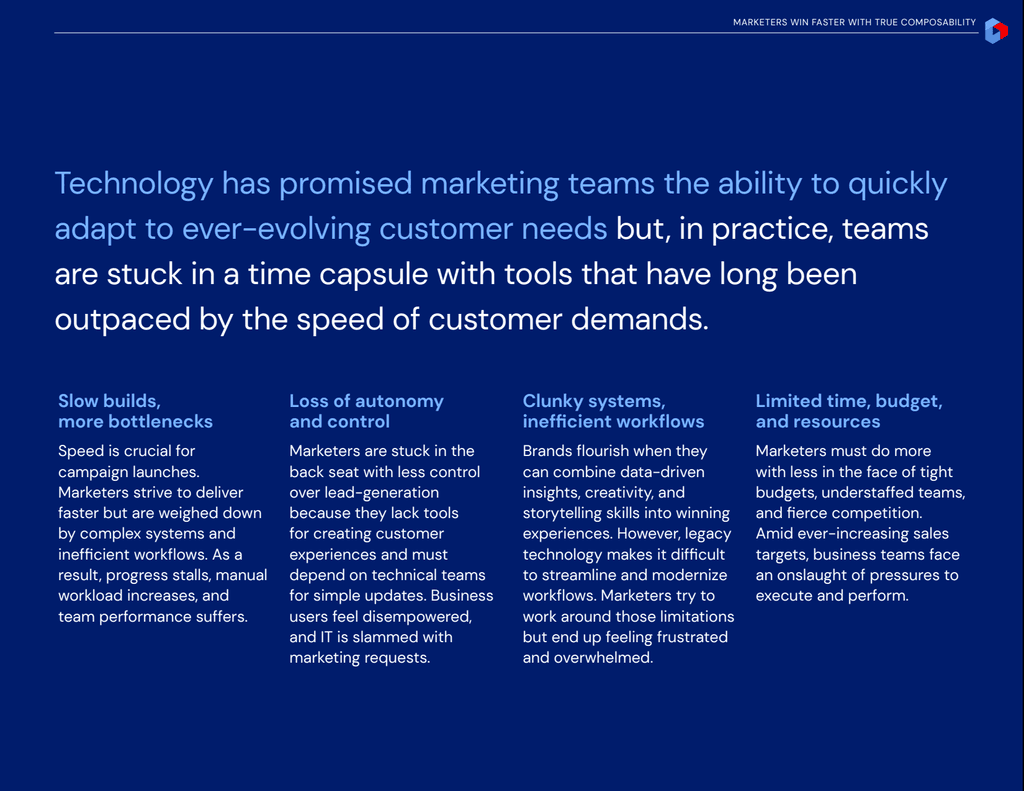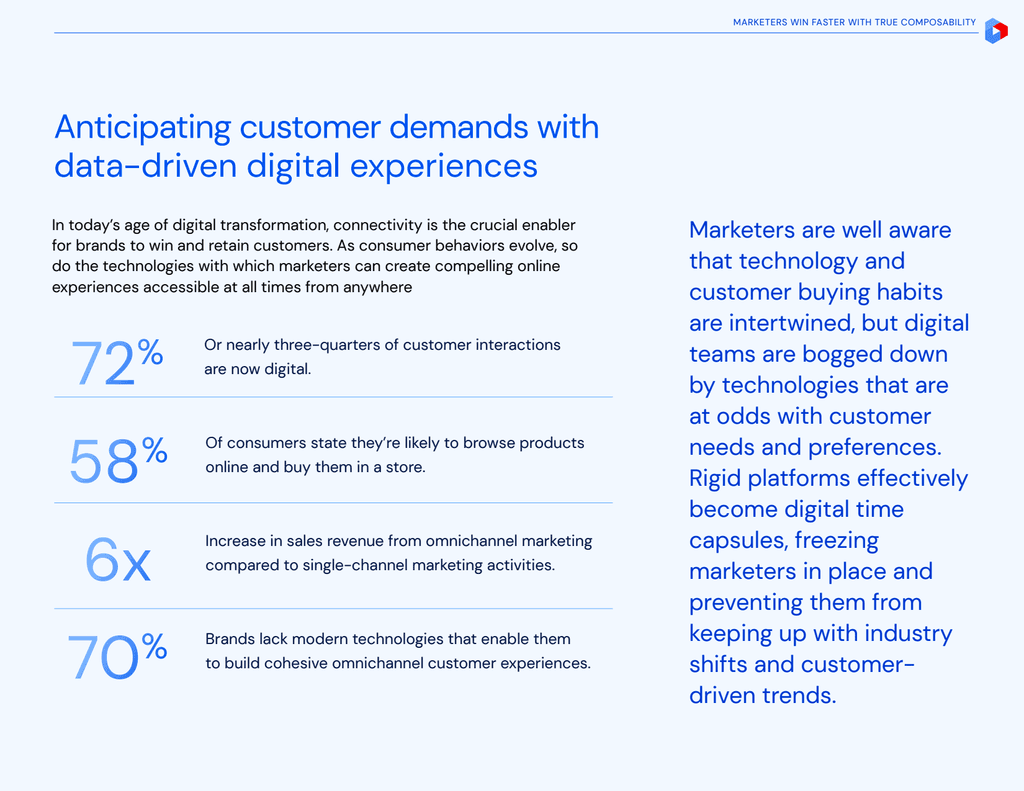 The whitepaper covers: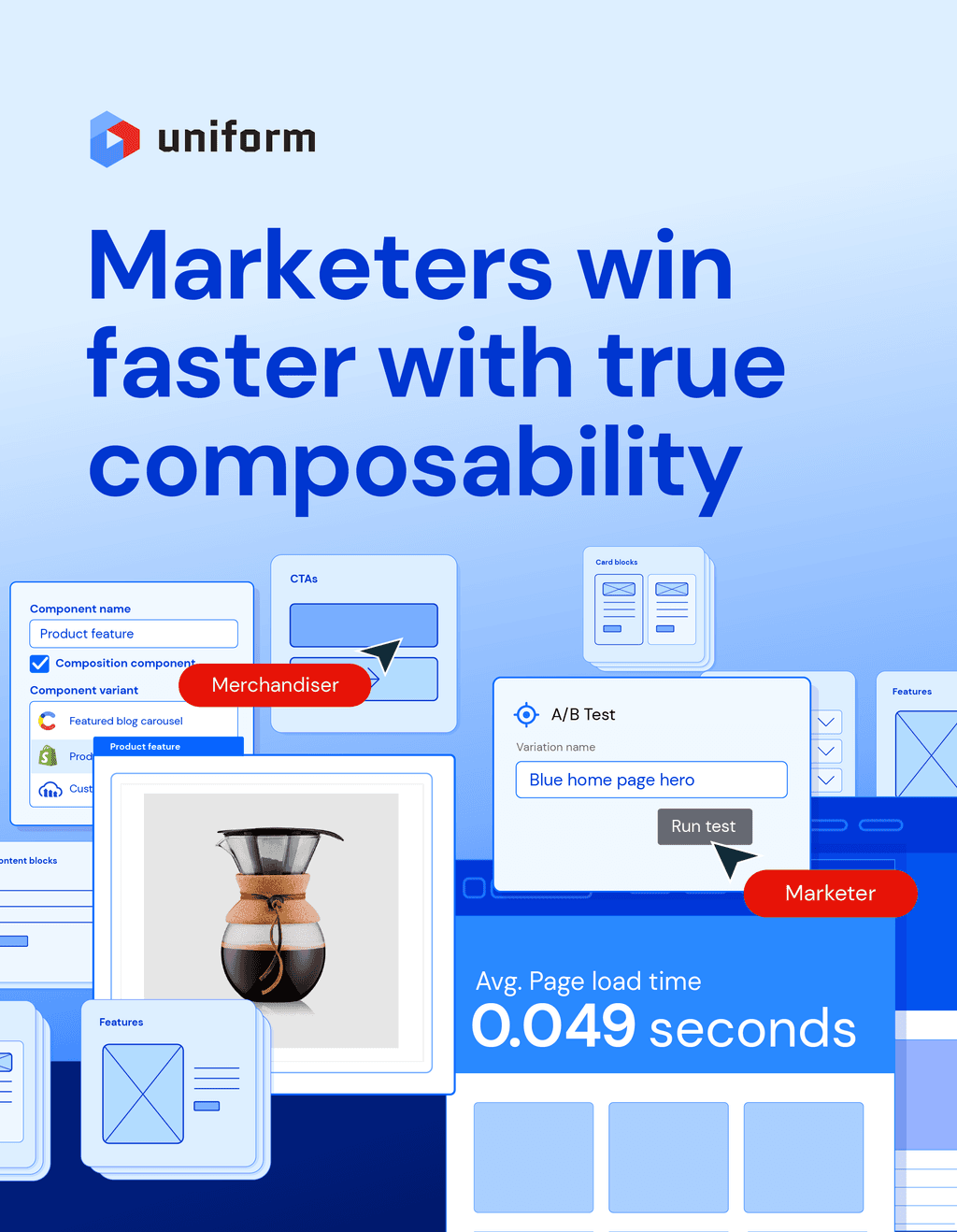 One
Challenges in marketing technology implementation
Two
Anticipating customer demands with data-driven digital experiences
Three
Brands are pivoting to composable
Five
Going composable is hard
Six
A technology stack that empowers digital teams
Seven
The visual transition from composed to composable
Eight
Benefits of Uniform's visual workspace