RFPs in a Composable World with Forrester
As composable architectures gain popularity, a CMS becomes a crucial component. However, when it's time to replace your current CMS or explore other options, how do you begin and assess which vendors are capable of meeting your requirements?
Joe Cicman, Sr. Analyst at Forrester, and Mark Demeny, Head of Product Strategy at Uniform, got together to demonstrate where to start when replacing your CMS and how to evaluate vendors against your organization's needs.
What it means to create a truly composable architecture and mistakes to avoid when moving to this approach.
How to build a strategy roadmap and move to an agile evaluation.
What to consider when creating a composable stack, including the do's and don'ts of CMS vendor evaluations, and potential traps.
Have a look at the slides: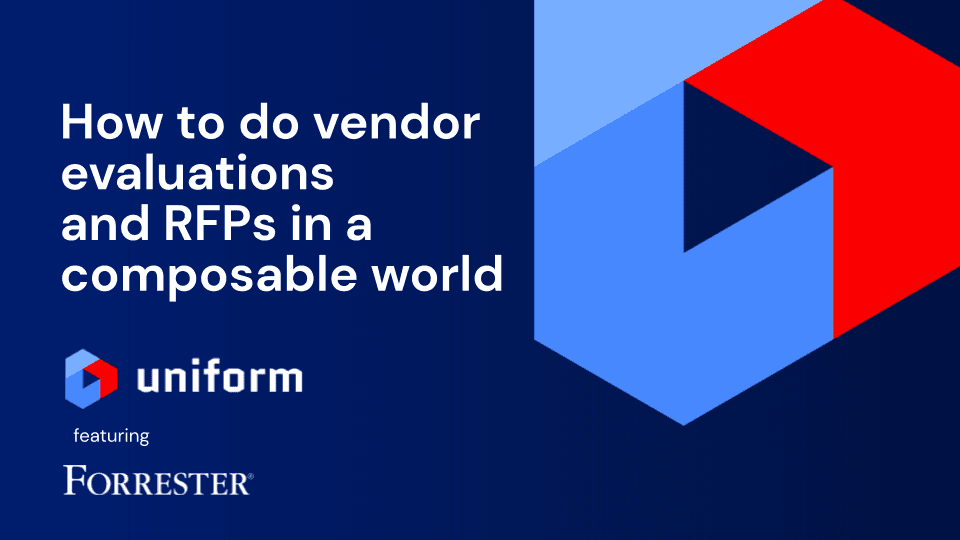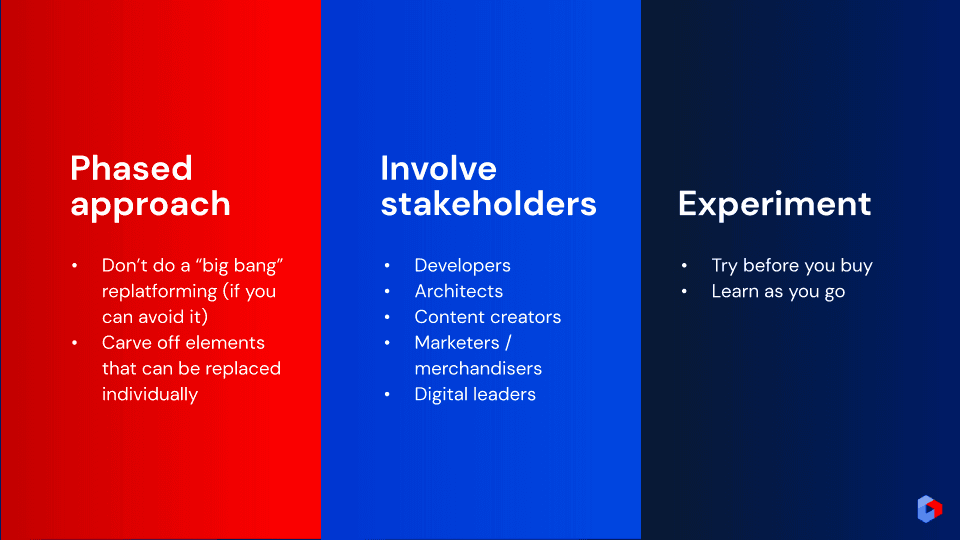 The webinar covers: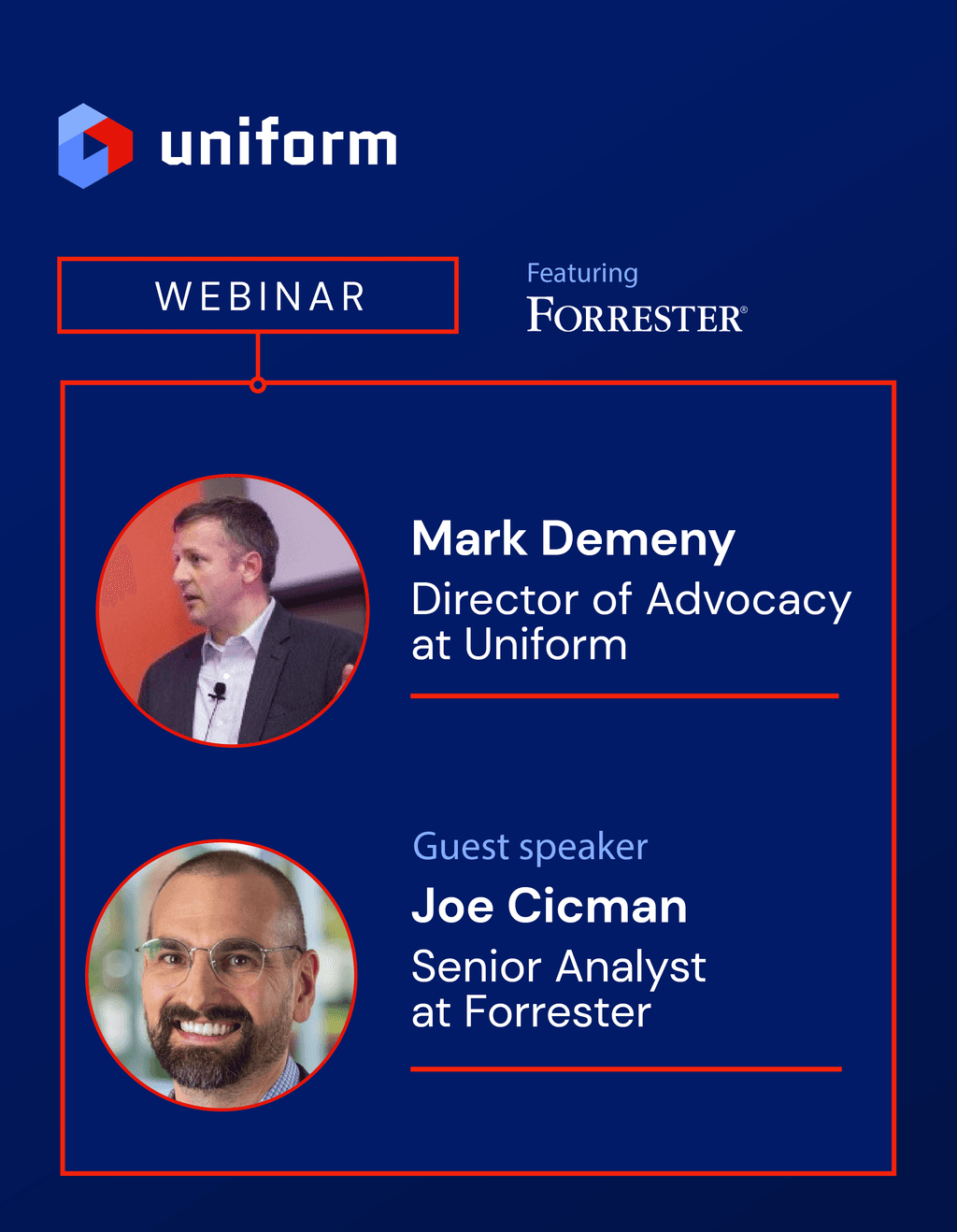 One
A new generation of engagement
Three
Modern experience architecture
Four
What does this mean in practice?