Alex Shyba, CTO of Uniform, and Kenton Jacobsen, Head of Engineering at Code and Theory, went live to show how to take pages from zero to customer-ready with real data in 45 minutes using Uniform's new Component Starter Kit and updates to Mesh. 
Watch the webinar to find out how to:
Start without a CMS, and pick one at any point later.
Bring ANY CMS you need, including your legacy Sitecore until the license is up.
Create no-code integrations
Start with our Component Starter Kit, if you don't have a good starting point.
Do it all without a single developer ticket, as a lone marketer.
Thank you for your interest!
If you'd like to learn more, request a demo of Uniform's Visual Workspace.
Have a look at the slides: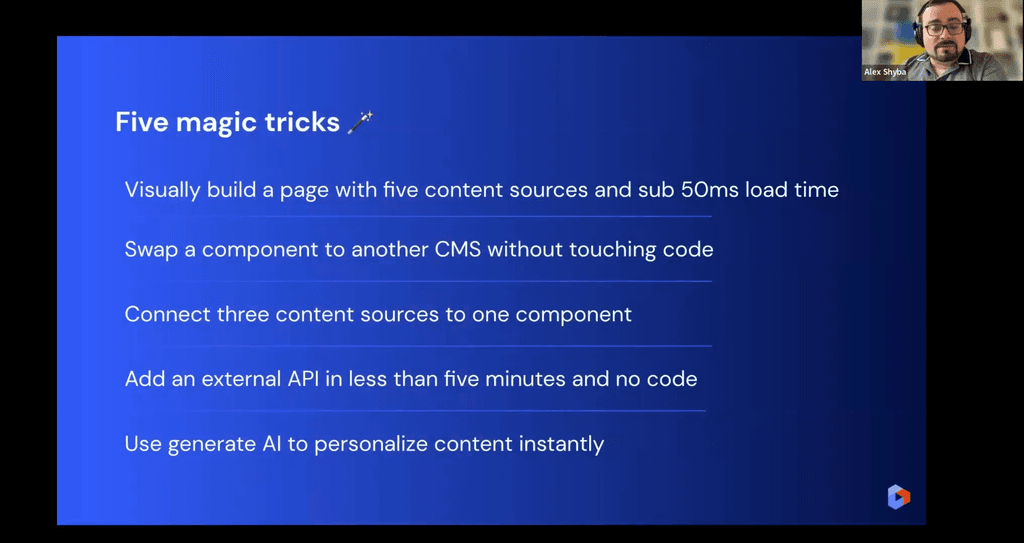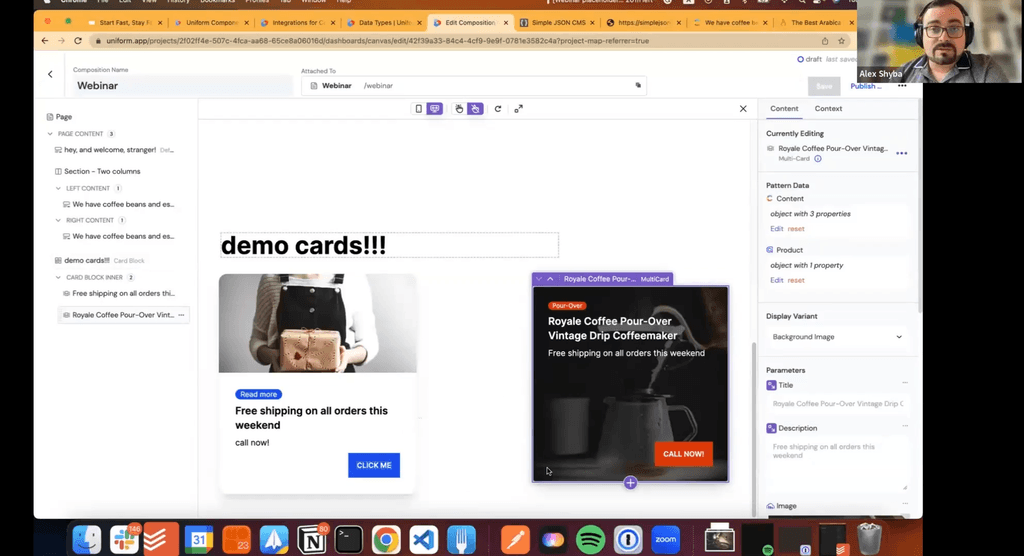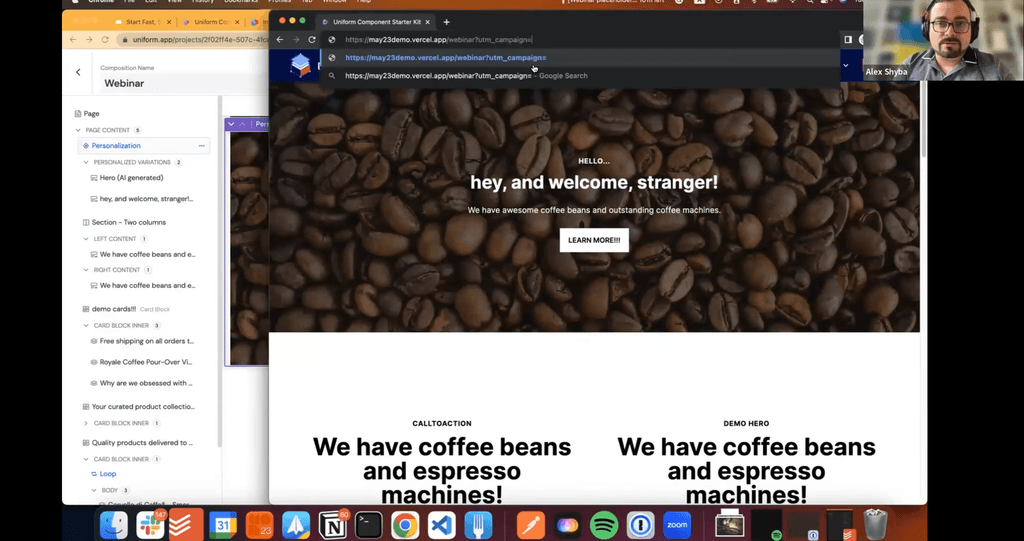 The webinar covers: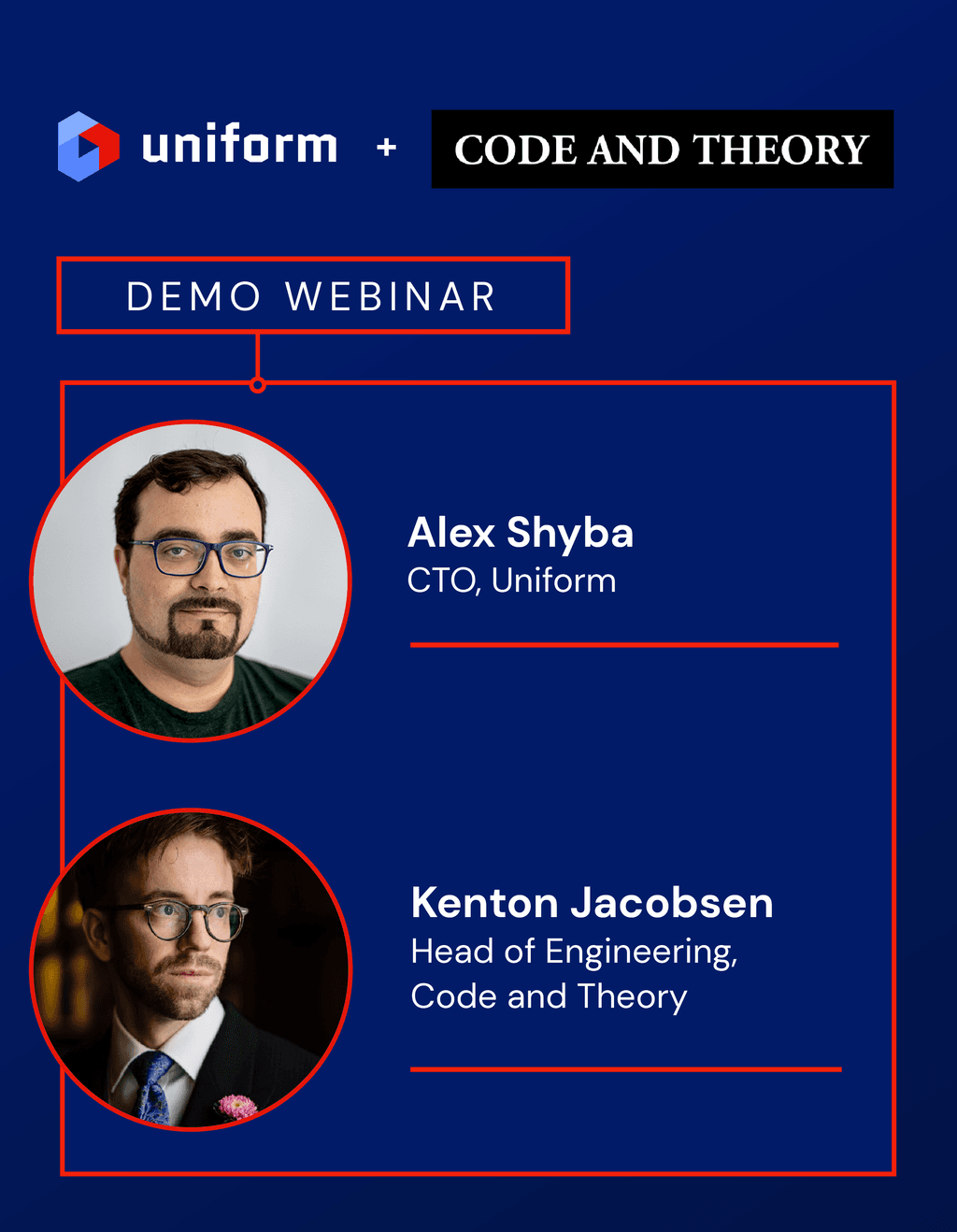 One
Composable, from an agency perspective
Two
Build a page visually, with content from 5 sources
Three
Swap a component to another CMS, without touching code
Four
Connect three content sources to one component
Five
Add an external API in less than five minutes and no code
Six
Use generative AI to personalize content instantly