All you need to know about composable commerce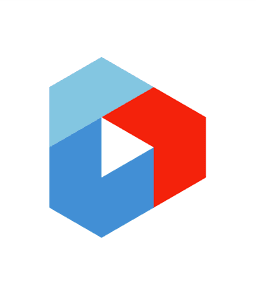 Uniform
Posted on May 8, 2023
2 min read
All you need to know about composable commerce
Reality is, the heyday of single-channel, standardized online shopping is over. To stay competitive, brands must embrace an omnichannel strategy that delivers a fast, seamless, and compelling experience that reaches wherever shoppers are. Not with traditional, monolithic commerce architectures, however, which cannot meet the ever-rising consumer expectations. Instead, the answer is
composable commerce
, an innovative approach through which organizations can build experiences with best-of-breed tools that offer more control and flexibility—but less risk. 
Uniform's six publications below will guide you on your journey to composable and outstanding e-commerce: 
This post—
Describes the fundamentals of implementing composable commerce, including the four key elements of its platform and its revolutionary approach for developing websites and apps with enhanced shopping features. 

Examines how composable differs from traditional and headless commerce.

Steps you through the process of implementing composable commerce.

Sums up why more businesses are choosing platforms for composable commerce over the traditional "master-key" ones to generate unique shopping experiences. 
Which came first: headless or composable? This article spotlights the nuances of headless and composable, comparing those two related approaches when aligning e-commerce business needs with technical requirements. 
Also chronicled are the incredible advantages—agility, integrability, future-proof solutions—of combining headless with composable to build riveting shopping experiences. 
This post delves into—
The reasons why composable architecture is crucial to an effective e-commerce strategy and the components for an e-commerce ecosystem.  

The important questions and benefits to consider before deciding if composable is right for you. 

Case studies on how Uniform and its partners facilitate the creation of compelling shopping experiences in a modern, scalable, and composable stack.  
Read this article to learn the advantages, common pitfalls, and best practices for personalizing shopping experiences. Expounded are—
Examples of personalization datasets for customizing campaigns, emails, and other marketing channels.

The benefits of embracing tactical personalization. 

The remarkable role Uniform plays in personalizing and transforming experiences.  
To help organizations build customized, cohesive experiences that bridge in-store and digital touchpoints, this writeup explains how single-channel, multichannel, and omnichannel strategies differ, as well as why presenting a consistent cross-platform message is paramount.   
From brand recognition to boosted sales and revenue, you'll discover the many advantages of omnichannel commerce and the potential challenges brands face in building it. 
This analysis breaks down composable commerce architecture, its role in creating enthralling e-commerce experiences, and the functions of MACH (Microservices based, API-first, Cloud-native SaaS, and Headless) technologies within a composable framework. 
Notable are the benefits—from scalability to fast page loads—of cloud and API technologies in composable and the way in which an effective e-commerce setup boosts businesses' adaptation to evolving consumer needs and market trends.
---
For details on how Uniform can help you design and leverage the power of composable commerce,
schedule a free demo
with us.