Delivering on the promise of truly composable digital experiences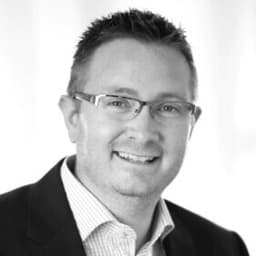 Lars Birkholm Petersen
Posted on Oct 5, 2021
4 min read
Delivering on the promise of truly composable digital experiences
Today, we are excited to announce the first major release of the Uniform platform. We began this mission 18 months ago with the goal of helping organizations realize the potential and value of the first ever composable, vendor-agnostic digital experience platform (DXP). Today it launches, allowing developers to easily orchestrate best-of-breed MACH applications, including  legacy systems, while empowering business users to easily build, launch and personalize digital experiences.
Early on, we identified two main areas in which enterprise brands struggle with building and maintaining digital experiences.
Enterprises that have invested in legacy CMS and commerce technologies are struggling to keep up with modern needs and requirements. These tools aren't compatible with modern developer tools and Jamstack architectures, limiting the ability to adopt best-of-breed, competitive solutions. Worse, as these technologies age, site performance struggles to keep up with customer expectations. That means less traffic and fewer conversions. Upgrades and maintenance on these traditional systems are expensive, and over time companies have a harder time sourcing the right specialists to maintain these architectures.
Enterprises that are investing in headless CMS and commerce technologies are struggling to manage digital experiences because marketers are heavily dependent on developers to get daily tasks done. Connecting the many products and tools from the MACH ecosystem needed to deliver digital experiences is complex, and that complexity multiplies as new tools are added. At the same time, headless tools lack the built-in visual composition tools many marketers depend on. Developers and architects are called upon to manage these systems while at the same time implementing customer-facing experiences and marketing campaigns. Business users are frustrated because they lack the direct control over building, managing, measuring, and iterating the digital experiences they use to drive success.
Welcoming the Uniform platform to the world
Uniform addresses these challenges with the world's first vendor-agnostic composable DXP, built for today's performance and scalability demands. Built from the ground up, our frictionless, pre-integrated composable digital experience platform gives companies the power of choice to continuously adopt traditional and headless best-of-breed technologies without ever
replatforming
. With Uniform, businesses can deliver omnichannel orchestration with built-in high-performance testing and personalization - regardless of how their tech stacks evolve over time. 
We designed and built Uniform around four key tenets
Best-of-breed orchestration: Today's digital experience stack includes CMS, Commerce, Data, Analytics, CDNs and Marketing Automation. A truly composable DXP needs to both integrate these tools in a vendor-agnostic way and also add structure to the stack so that they become more than the sum of their parts.

Best-in-class developer experience: Developers should have the power to choose the right framework for their next site or app and the ability to maintain full control over the entire stack using powerful SDKs, from data sources to the final page or application. Developers are most productive with tools that get out of their way - they need the ability to use the frameworks, tools, and processes they are familiar with. They are happiest with new APIs, as opposed to tools that require learning entirely new concepts and approaches that only apply to a single system.

Empowered business users: Marketers, ecommerce teams, content strategists and other practitioners need the ability to build, manage, measure and iterate digital experiences with minimal involvement from IT and ops. No-code tools and built-in high-performance testing and personalization are essential to keep the business focused on engagement and conversion.

Value from day one: Digital transformation doesn't happen in a vacuum, and the reality is that most enterprises are running a mix of traditional and modern technologies. By connecting monolithic systems to modern developer tools, a composable DXP can help preserve previous investments and avoid massive migrations while improving performance, decoupling the monolith and creating a path to modern architecture, such as MACH. Support for incremental adoption is a must.
Building the DXP of the future
With these tenets front and center, we built a vendor-agnostic composable DXP that serves as the backbone for the digital experience of the future. 
Uniform acts as a smart grid that connects and orchestrates all the components of a digital experience technology stack, bringing together the work done by business users, developers and engineers into a single workflow from ideation to end user experience. With a vendor-agnostic approach, developers can choose the tools they need to deliver amazing experiences to end users. Marketers can take control over the build process to more directly engage customers. And since it's composable by default, enterprises can connect quickly for fast time to market, leverage incremental adoption, and eliminate the need for re-platforming, as any component can be changed without replacing the entire stack.
We're confident that we're building a platform ready to help enterprises thrive, and we can't wait for you to try Uniform.