Building digital shopping experiences for the modern marketplace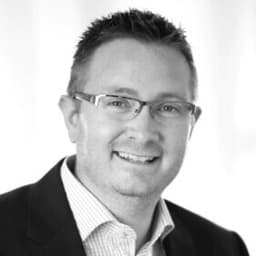 Lars Birkholm Petersen
Posted on Mar 27, 2023
4 min read
Building digital shopping experiences for the modern marketplace
The economic shift in the past years has led to an explosion of e-retailers and payment providers in e-commerce, which is here to stay because of its tremendous accessibility and convenience. Consequently, businesses must embrace omnichannel strategies to attract customers, foster engagement, and nurture brand loyalty. 
To win customers in fast-moving e-commerce, which was even more accelerated by the COVID pandemic, adaptability, speed, and performance are paramount. That is, consumers must be able to easily find, purchase, and receive products and services where and whenever they want them. 
The pros for adopting agile and sustainable platforms include the following: 
Velocity:

In a

monolithic

world, building application components could take weeks or months. To stay competitive, technical and business teams must deliver economical, immersive experiences through more efficient yet less costly innovations. 

Performance: Site performance is a top indicator for indexing pages, but the search engine optimization (SEO) rules are constantly changing. The faster you can offer an enticing shopping experience, the more likely your site will rank high on Google. 

Employee satisfaction: Practitioners can focus on creating engrossing experiences; and developers, on value-add features.  
Even though monolithic applications—all-in-one solutions with self-contained and robust feature suites—have remained a mainstay for the past two decades, you're locked in to one vendor. Furthermore, the features that are instrumental for meeting consumer expectations could take an inordinately long time to be ready. No way can an inflexible model like that meet the constantly evolving demands of the digital marketplace for being swift and agile. 
Uniform DXCP comprises three layers:
An API integration

,

with which you can snap in and swap out technologies from your stack with no costly

replatforming

.

A no-code experience builder, with which marketers can create experiences without switching tools or awaiting developer assistance. 

A front end of your choice (a framework like Next.js or Nuxt), which connects to the technologies that drive digital experiences.
A key benefit of going composable is that brands can progressively build architectures during the  transition. Moreover, by blending customizable, headless solutions like Salesforce Composable Storefront with DXCP, you can easily connect components, such as shopping carts and product catalogs. 
To sum up, pairing DXCP with your commerce stack affords you the tools for speedily and adroitly building and managing captivating e-commerce experiences. Plus, instead of being bogged down by a monolithic architecture with limited capabilities, you can pick the components you desire, no holds barred. 
Ready to start your journey to composable commerce? Here are the three phases involved:
Phase 1: Create a proof of concept (POC), i.e., a small, composable storefront that focuses on one page, like a product detail page, or a few pages. 

Phase 2: Secure stakeholder buy-in by connecting your CMS, DAM, and other components to your existing stack and then assessing agencies with a composable approach that can help you implement the architecture. 

Phase 3: Plan and execute sequentially by enhancing your workflows from design and development to content optimization. Expand your stack's connectivity and, ultimately, render your organization a center of excellence for composable.