Proud to Be Named a Gartner Cool Vendor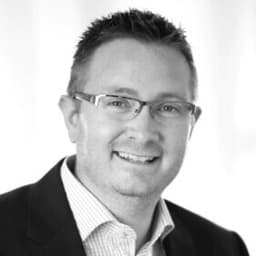 Lars Birkholm Petersen
Posted on May 24, 2022
4 min read
Proud to Be Named a Gartner Cool Vendor
We're honored and delighted that Gartner has included Uniform in the 2022 Gartner® Cool Vendors™ in Digital Commerce report—which we believe is a testament to the contributions of our global team.
Change is the only constant in digital commerce architecture: customers move to other channels; business goals evolve; innovative, composable services emerge that might prove to add value to your offering. Subsequently, flexibility is a key priority while planning your stack. As the Gartner report observes, "Digital commerce applications are transforming into a product-led architecture from a platform-led ecosystem, pushing the need for a composable approach that requires new solutions to be agile and replaceable."
Hence the goal of Uniform's composable orchestration hub: to integrate, coordinate, and accelerate robust and potent stacks that forge business goals.
Thanks to the speed and agility they offer digital commerce,
composable architectures
have seen a wide adoption in the last few years. In fact, the Gartner report predicts that "[b]y 2024, the IT costs of managing SaaS operations will be halved as a result of the adoption of composable application architectures." That's the kind of number that really gets attention! 
However, moving to composable at enterprise scale is a complicated task, often involving a months-long, multiteam effort to connect stack services. Without an orchestration layer, removing or changing services is laborious, time consuming, and costly. What results is a multivendor, MACH monolith that's just as rigid, inefficient, and uneconomical as the legacy suite it's replacing—an all-too-common scenario if you transition to composable in the traditional manner. 
In contrast, Uniform offers a groundbreaking and effective approach, as highlighted in the 451 Research: Market Insight Report:
"Uniform has found its sweet spot addressing emerging DX-driven business needs. Its vendor-agnostic composable DXP helps companies make the necessary shifts to MACH-aligned architectures where relevant, and to orchestrate and optimize along the entire DX stack, which is something that is lacking even among large CX incumbents."
In a nutshell, our composable orchestration hub— 
Streamlines the coordination and conversion of the modern stack's best-of-need services into an easy-to-use platform.

Enables organizations to remain flexible enough to meet ongoing business challenges and to achieve composability fast without disrupting users.
With Uniform Mesh, the role of developers becomes much simpler and more fulfilling because they can—
Instantly integrate the composable services in their stack, saving myriad customization tasks, accelerating time to market, and gaining time to focus on building new features. 

Efficiently expand, swap, or adapt stack services—without having to tackle custom integration code—as needs dictate or as compelling options become available.

Stand up a new stack—instead of doing that in the background and then transitioning all at once—while continuing to serve end-users. Such an approach reduces risks and accelerates the process.
Concurrently, with the no-code tools in Uniform Canvas, business teams can independently build and control digital experiences while connecting content from multiple services (e.g., a headless CMS and products from the commerce engine) to their front-end components—all without engineering support. It makes the archaic go-to-market step of "submit a ticket to engineering and wait" a thing of the past.
For commerce users, in particular, are Uniform integration tools for
BigCommerce
and
commercetools
, to be followed shortly by those for
Shopify
,
Sitecore
OrderCloud
, and
Elastic Path
, with more in the offing. Also available is the
Team Integrations
toolkit with which you can develop your own integrations to headless services. 
In addition, consider deploying Uniform Context for boosting conversions and winning purchases through personalized recommendations. By delivering personalized content on the edge, Uniform Context eliminates the trade-off in page performance, which frequently accompanies personalization, hence no hampering of your SEO efforts or visitor bounce-offs due to slow page loads. 
On top of that, you can easily perform native A/B testing with Uniform Context to quickly learn more about your customers and their preferences. 
While gratified about being "cool," we'll continue to strengthen, extend, and refine our platform as a precursor to captivating digital experiences. Without question, the future is composable, and we're dedicated to helping organizations around the world realize the benefits of this approach.
For more information on composable architectures, read our ebook
Getting to MACH Speed
. For a demo to help spur your composable journey, complete this
simple form
. We promise we aren't too cool to help you.
To learn more, access the 2022 Gartner® Cool Vendors™ in Digital Commerce report.
Legal disclaimer/footnote: The GARTNER COOL VENDOR badge is a trademark and service mark of Gartner, Inc., and/or its affiliates, and is used herein with permission. All rights reserved. Gartner does not endorse any vendor, product or service depicted in its research publications, and does not advise technology users to select only those vendors with the highest ratings or other designation. Gartner research publications consist of the opinions of Gartner's Research & Advisory organization and should not be construed as statements of fact. Gartner disclaims all warranties, expressed or implied, with respect to this research, including any warranties of merchantability or fitness for a particular purpose.