How Personalized Shopping Improves Conversion in BigCommerce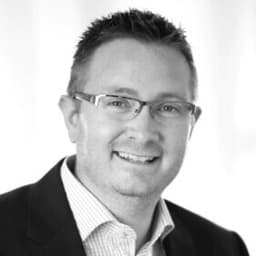 Lars Birkholm Petersen
Posted on Nov 12, 2021
2 min read
How Personalized Shopping Improves Conversion in BigCommerce
Think about your recent digital shopping experiences. You browse to a store. You look at products from a few categories. Maybe you buy one or more products. What happens when you hit the home page or visit the store later? Even though you previously expressed interest in certain types of products, you probably see the default product categories. The shop doesn't acknowledge your product preferences or very recent behavior.
This is a missed opportunity to create a great experience for the customer, and to remove obstacles to purchase by creating the shortest path to the basket.
If you are already using BigCommerce to power your store, or are considering it, here are a few tips on how to get started on a path towards delivering a more personalized experience for your customers.
Pretend you are the customer. How would you answer the following questions?
* What am I looking for?

* How will I find a store that sells what I'm looking for?

* What kind of shopping experience will help me move from considering a purchase to making a purchase?
As a merchandiser, your job is to determine the shopping experience for your customers. Your customers' in-the-moment intent is an invaluable source of information to help you create the most relevant shopping experience. The answers to these questions provide this insight.
Once you've identified your customer's intent, you need to anticipate what the customer needs next in order to move forward towards making a purchase. Based on the intents you've identified, you need to provide the following:
* Meaningful content that tells a story that connects your customer with your brand.

* Product information that is relevant to your customer and helps satisfy the need that led them to your shop in the first place. You may have 10,000 products in your catalog, but you can use what you know about your customer's intent to filter that down to a small number that you can showcase on your shop.
Making this happen involves an experience that is orchestrated across BigCommerce, your content management system (CMS), and possibly other systems. Uniform is the platform that provides this orchestration.
The video below shows an example of a shop powered by BigCommerce, with supporting marketing content from Contentful, a leading headless CMS. You can see for yourself how easy it can be to build personalized shopping experiences. And a great shopping experience can't happen without fast performance. You'll see how a personalized shop can be deployed to a global content delivery network (CDN) for the fastest possible shopping experience.