Cobham Satcom harvests new leads with Uniform DXCP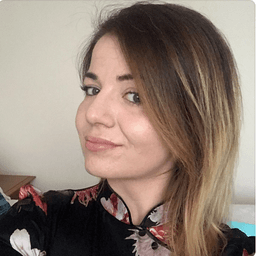 Irina Botea
Posted on Sep 6, 2022
3 min read
Cobham Satcom harvests new leads with Uniform DXCP
To engage with potential customers across industries and develop new qualified leads worldwide, Cobham Satcom needs a strong and compelling online presence. "Our customers are digitally savvy, and they expect to find on our website in-depth information about our company and products: who we are, what we offer, what we've done before, and what's new," says Patricia Kunth, global digital marketing manager at Cobham Satcom. Until recently, however, Cobham Satcom fell short in meeting those expectations. What was required was a refresh of the technology stack to accelerate content creation and a more flexible and agile website that could discover potential leads faster while serving as a catalyst for internal workflows.
Check out the full case study

here

.
At the outset, the Cobham Satcom team decided to build and go live with a new website quickly and then incrementally upgrade and optimize it as they learn more about their customers. 
Uniform offers five major benefits for the swift transition of Cobham Satcom site to one built with a composable architecture. 
Fast deployment  Deploying a new site quickly—in only four weeks—has enabled Cobham Satcom to stay ahead of the competition by continually customizing the experience to accommodate customer demands. An example is an online newsroom, whose components were integrated through Uniform.

Agility for evolving business and customer needs As a result of the new experience stack and technology enhancements made possible by Uniform, the Cobham Satcom marketing team can update the website much faster, sometimes in only a few hours instead of weeks as required by the old way of customizing pages. Ultimately, the company can adeptly strengthen its business through redefined offers.

Transformation of the digital marketing team into an internal agency Renovating Cobham Satcom's digital experience has resulted in the digital marketing team acting as a first-call internal agency that stakeholders can call on and collaborate with as a driving force for key projects. Impressively, that team is also partnering with other companies to develop mixed digital initiatives. 

Collaboration with agile, proactive vendors Uniform provides responsive and support, proactively taking the initiative in solving problems. 

Preparation for a change-filled future The Uniform-based digital experience stack translates to confidence in the digital marketing team to get ready for changes ahead. With digital moving fast, flexibility is a must for instant adaptation. The effectiveness and support from Uniform inspires trust, assuring Cobham Satcom that Uniform is there to help the company grow and move forward.