Aligning technical and business needs advance composable architecture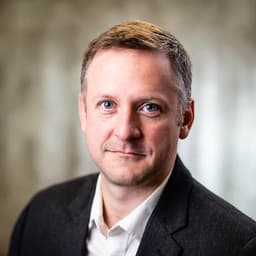 Mark Demeny
Posted on Oct 26, 2022
4 min read
Aligning technical and business needs advance composable architecture
As buzzy as innovative technologies for managing digital content are, a sound business case must exist for adopting new solutions or architectures, including composable ones, for your tech stack. In the end, whether composable architectures will go mainstream depends on brands' ability to match technology with business needs. 
I shared my insights on this topic and on the status of composable solutions at a recent
DX Cafe session
,
Composable Product Strategy & the Business Imperative
, hosted by Matthew McQueeny of
Konabos
. Below are the key questions we addressed along with the answers.
From the conversations we regularly share with CMOs and other senior execs, it's clear that many brands today are not satisfied with their marketing technology investments. However, even though more viable and more economical options are available, the execs are hard pressed for time to evaluate the sheer number of alternative systems.
A key advantage of composability is that brands can select a stack of best-of-need tools without having to comb through all the solutions out there for the "one version of the truth." Nonetheless, adopting a composable stack presents an immediate challenge: "Wow, that means we must train a lot of people on 15 different tools to make things work." Since leadership is always struggling with having to balance innovation with "just keep getting the job done," picking a technology model with the least steep learning curve and the fewest interaction points is paramount.
Currently, two commonly understood options are available for building a digital-experience stack:
The DXP world (solutions such as Adobe, Aquia, Optimizely, and Sitecore), in which you have a common workflow whereby marketers build a page with components, personalize them, and manage your site map. Of course, what makes that a DXP (instead of just a CMS) is that DXPs tend to also have features like personalization, commerce, and marketing automation built in—or at least tightly coupled.

The composable world, whose content is omnichannel. So, instead of thinking in terms of pages, you think of structured content. To deliver content here, developers build front-end components and page structure, after which all the parts are mixed together—usually bound together on the front end. Occasionally, the content model is extended, affording business users a level of control in being able to create presentation elements in the content.
The reality is that brands that are on a DXP hesitate to move into composable because the paradigms that their teams are accustomed to are vastly different from those in the composable world.
The composable world has many advantages, especially from a technology and architecture perspective. You can typically get up and running faster with SaaS services, let alone that developers prefer the performance and API-first model. 
However, problems exist in composable. Building pages and adding personalization, for example, can be difficult. What the market is starting to deliver is this concept of digital experience composition (DXC), such as
Uniform
, which brings the best parts of composable to the masses by delivering a highly performant front end and by acting as a conduit that helps companies migrate easily to composable and build experiences much faster.
These days, most companies on the composable route have capable technology teams who can readily navigate the process of selecting and integrating various systems. For composable to go mainstream, a more business-friendly approach for accomplishing the three common tasks below is required:
Work with an array of different content systems. 

Assemble and build content and experiences in a no-code or low-code environment. 

Publish across channels.
Once brands understand the benefits of experience orchestration in composable, it will be the "aha moment" for the industry. Given the understanding that composable solutions can bring about the best of both worlds, more and more mainstream companies will adopt that approach.
I strongly disagree with dismissing marketers as being "not technical." That's because the line between being adept with a programming language versus thinking in a logical, ordered, and structured way as well as being able to use tools to accomplish business tasks will blur. In fact, many marketers or business folks must understand the implications of a marketing strategy, i.e., the cost involved in winning customers and the ways for computing those metrics and citing the attributions.
The early evidence of this shift was actually apparent quite some time ago with Microsoft Excel revolutionizing finance and business planning.
Scott Brinker
talks a lot about that trend and the rise of the "marketing technologist." We're on the same wavelength as we both see the line between marketing and technology blurring more by the day. 
To make sound strategic decisions for tech stacks, brands must evaluate technology investments from the enterprise perspective and understand how solution choices would affect technical and business users alike. 
To be optimally effective, technologies must enhance all team workflows. Not only is it no longer effective to do "big-bang"
replatforming
, but also this idea of a "single source of truth" is less and less realistic because many legacy systems are still in use for various reasons. Better aim for a "single system of truth," whereby you can still work with those systems in a governed fashion and can choose whether to migrate or leave them in place.