Planning for migration to a composable architecture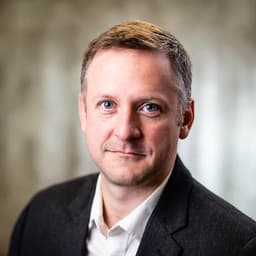 Mark Demeny
Posted on Jul 26, 2023
2 min read
Planning for migration to a composable architecture
Understand what a composable CMS is.

Develop a strategy for planning and adopting an agile, composable architecture. 
Below are five preparatory steps to take.
Before implementing composable, do the following:
1. Identify the resources and stakeholders, as well as specify the goals.
Set yourself up for long-term success by involving the stakeholders early on. Buy-in from management is obviously critical, but you should also identify the team members who are working with your CMS and the content tools that will undergo change. Afterwards, present your goals to the stakeholders, collect feedback, and secure endorsements. 
2. Be agile.
Since successful companies are fluid, open, and versatile, agility is a top consideration. Therefore, during the preplanning stage, gather input from key stakeholders and test multiple scenarios around the process. You'll then see how the technology interacts across functions and be able to determine how to maximize flexibility.
3. Assess the risks and costs.
Quantify the risks and costs of not modernizing your tech stack by answering these two questions:
What will it cost long term if you don't switch to composable? 

How far behind will you be in delivering next-generation content? 
You can then decide if you should proceed with the migration.
4. Modernize the processes.
Even if, after performing the above three steps, you come to the conclusion that it makes sense to retain your legacy system, you can still modernize your processes for higher efficiency and more effective resource sharing. 
5. Collaborate and build relationships
Migrating to composable requires organizational change, which invariably tests the underlying system, alters visual designs, and impacts campaigns. Collaborative, agile, and open teams are a must for success. Ensure that you have collaborative partners on board, particularly those with expertise and experience in technology migrations.
In this era of rapidly changing technologies and customer-engagement channels, going composable results in easy adoption of new technologies and seamless site updates.