The next evolution in launching omnichannel experiences at the speed of market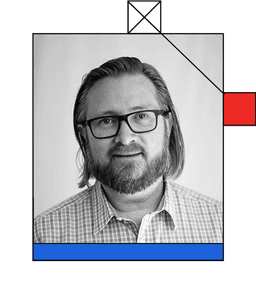 Lars Birkholm Petersen
Posted on Sep 26, 2023
3 min read
The next evolution in launching omnichannel experiences at the speed of market
On Sept. 27th, we launched our third, more significant release of '23, which changes how fast launching omnichannel experiences can be.
Creating digital experiences hasn't been equally beneficial for marketers and developers; if you go full MACH/headless, marketers are left with developer tickets to complete their daily jobs. If you are all in on larger DXP suites, your developers check the job postings daily.
In the emerging composable world, digital experience architecture allows you to connect your omnichannel experience technologies with the front-end of choice and gain the most flexibility in selecting technologies. The experiences are performant for the best possible speed score.
Going composable often means glue-coding all the connections between the technologies and the front end. Some start gluing from the get-go, and other projects start with an agency accelerator that provides ready-to-go glue-code to get you started being locked into their engineering team, good for their services revenue, over time, bad for your agility.
We are eliminating the need for custom glue-code and bespoke agency accelerators.
We are releasing several innovations that let your marketers and developers get their jobs faster and with greater agility.
Your digital team needs the autonomy to create great omnichannel experiences themselves.
Marketers have always worked visually to create compelling experiences. They don't need yet another API and a developer backlog task; they need a
visual workspace
.
The visual workspace allows them to assemble the right experience for the right audience.
Content, data, and context meet visual editing and orchestration in the visual workspace.
Building an experience can start with an idea, then connect the pieces that make it engaging:
Content, wherever it lives.

Data to enhance the experience.

Context, to make it more personal.
…and deliver this experience at the right time to grow conversions and revenue. 
To make the visual workspace powerful and easy to get the jobs done, even the hard ones, we are expanding the capabilities of Uniform across several key pillars.
Uniform Content brings your content to the Visual Workspace for marketers to build experiences with, regardless of where it is stored.
Unite all of your content from systems across the enterprise in this model, all in clicks with no code needed.
Visually managing the experience for a single page, like the home page or a landing page, is easy. Managing the experience for dynamic pages, such as product detail pages, blogs, and articles, is complex and often done through developer-controlled templates.
With dynamic pages, visually managing those pages becomes easy for your digital team; they can create the right visual experience and use our dynamic tokens to connect to any data source or unified content entries from Uniform Content to create a highly personalized engagement.
Since Uniform is built for composability and can connect to any technology, adding AI to our
visual workspace
was a no-brainer. 
Where most technologies are looking to embed AI as more black-box usage, our approach is different. In Uniform, you can connect to any AI service you want to leverage. You can control the prompts to these services, blending context & data from Uniform directly into the prompts.
Prompts can be for generative copy, images, or optimizing existing copy. The prompts are then tied to the visual workspace, where your digital teams can utilize those prompts to create generative experiences faster. Truly limitless possibilities.
With these seismic innovations, we are enabling digital teams to:
Create a new content type

Connect to any content and data source

Manage unified content entries

Bind to front-end components

Visually manage pages, app screens, etc.

Personalize every component based on connected data

Integrate the AI tools of your choice
All this can now be achieved in clicks, with zero glue code needed to implement.
How much faster would you be able to launch new omnichannel experiences?