The personalization engine: a blueprint for success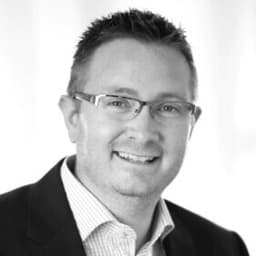 Lars Birkholm Petersen
Posted on Sep 12, 2022
2 min read
The personalization engine: a blueprint for success
Brands often underestimate how much content they must create to personalize webpages.

Companies need a customer-oriented mindset to figure out the nuances of personalization.

Organizations without a long-term personalization plan often adopt short-lived strategies, which might score some quick wins but are likely to fail in the long run. 

Marketing and IT teams, frequently bogged down with other digital-experience tasks, lack the bandwidth for and commitment to personalization.
Before implementing personalization, companies must identify the strengths, weaknesses, and gaps in their readiness by holistically examining their needs and strategies. A helpful framework is the personalization engine, which maps out the key categories and components. At the center is the customer as the focus of all activities. See the diagram below.
Customer-focused investments. To stay ahead of the competition, go beyond the basics and continually raise the bar with value-adds like customized rewards and enhanced offerings.

Customer first. Always focus on customers. Pay attention to their shopping journey and preferences, offering them incentives as appropriate.

Resources. Teaming up the right professionals for personalization is crucial, including creatives who craft experiences, operations specialists who handle the processes, and technologists who build the designs.

Full commitment. Successful personalization requires executive buy-in, metrics that delineate what's working and what isn't, and a clear structure of the organization's "owners" for the feature.

Knowledge. Of paramount importance are the related expertise and data for building and optimizing the processes.

Logic. An automated, real-time personalization system powered by an integrated tech stack is invaluable for targeting the right customers with the right message at the right time in the right channel.

Content. A high volume of customer-targeted content at a high velocity is king.

Insights. With relevant, real-time insights, you can better serve customers. Of particular value is data that clues you in your customers' concerns for quality, privacy, and integration.