The future is visual for omnichannel experience management | webinar recap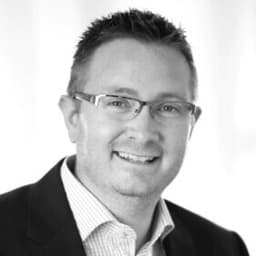 Lars Birkholm Petersen
Posted on Oct 13, 2023
3 min read
The future is visual for omnichannel experience management | webinar recap
Headless frees engineers to work with their front-end framework of choice. On the other hand, marketers are left to navigate complicated systems and numerous tabs in an environment where they have limited visibility and little control. 
If marketers are stuck in developer backlog, and engineers are inundated with editing templates and web components, how can brands pave the way to faster delivery times, fewer technology limitations, and a tech stack that brings together their digital teams and processes? 
In a large enterprise, overlapping teams, multiple technologies, and complicated workflows drive critical business functions but also stifle creativity and time to market. The visual workspace eliminates these constraints by blending the best technology, content, and individual talents across the enterprise, regardless of where people sit or where data is stored in the organization.   
In addition to accelerating your omnichannel experience, working in a single visual interface provides marketing-first functionality that's vendor-agnostic and best-of-breed for digital teams:
Choose the AI services (OpenAI, Writer, Stable Diffusion, etc.) you want to use to instantly enhance web copy, tweak tone of voice, update images, and more in your visual workspace workflows. 

Personalize all aspects of your omnichannel content, from CTA buttons to landing pages, with just a few clicks and without disrupting the presentation or flow of your customer experience. 

Allow your CMS to manage your foundational content, including blogs, news, and company pages, while the visual workspace handles design decisions related to presentation, dynamic pages, and generative content. 
Ultimately, marketers are not hired to code, and developers shouldn't be weighed down by IT support tickets. Rather, all digital teams—marketers and developers—should be able to use cutting-edge tools that help them excel at their jobs and execute fast experiences that boost online engagement and customer loyalty.