Why an experience-first approach is the future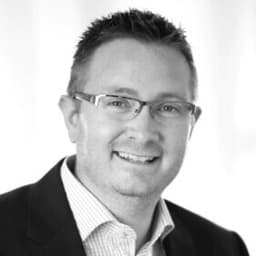 Lars Birkholm Petersen
Posted on Nov 8, 2023
4 min read
Why an experience-first approach is the future
An experience-first approach helps marketers launch fast and flexible omnichannel experiences using digital workflows that make the most sense for digital teams. The visual workspace supports your experience-first strategy by unifying your tech stack and enabling your brand to maximize tools and systems that power customer experiences.
As the saying goes, "The only constant in life is change." Gone are the days when websites were the dominant channels for marketing and selling goods and services. To be competitive, launching immersive experiences that perform seamlessly across various channels is critical for attracting and retaining customers. 
Despite the need for omnichannel engagement, many brands still use a content-first approach that places the CMS at the center of their digital marketing efforts. This might work for customer experiences that rely on static content or content created for a specific channel or audience. However, the content-first approach falls short of meeting the growing technological and marketing demands of modern enterprises. 
As the sites, channels, and systems that support your experience increase in number and complexity, relying on your CMS as the primary system anchoring experience creation and publishing will most likely delay campaigns, threaten sales targets, and impact your ability to move at the speed of the market.
In an environment where seconds count, overdependence on your CMS creates unnecessary development steps in digital production workflows and friction between digital teams. 
Running a CMS-first stack is not only incompatible with basic omnichannel needs; it's unsustainable as a long-term marketing strategy. 
To deliver compelling experiences at scale, brands must adopt an experience-first approach that helps marketers overcome these common but pressing challenges:
You lack the proper tools to meet business and customer expectations. Budgets are tighter and teams are leaner. Yet, you're missing purpose-built tools that support your creative process and enable you to leverage content and data quickly and efficiently.

Your organization's content is everywhere, nowhere, or inaccessible. The content you need to craft campaigns is spread across numerous systems and departments. You lose precious time searching for digital assets that drive your customer experiences.

Your campaigns are delayed by developer-preferred solutions and lengthy workflows. Speed is supreme in omnichannel delivery, but multiple, redundant steps in the digital production process slow you down and put projects at risk. 
The visual workspace lays the foundation for accelerating your campaigns using experience-first capabilities. With an experience-first strategy, you can create and execute rapidly and centralize access to enterprise content, data, and technologies in one place. 
As a marketer, you shouldn't have to worry about accessing the technology you need to build and deploy amazing experiences. Through a visual workspace, the experience-first approach allows you to focus on creating entire experiences intuitively without the hassle of building without context, searching the enterprise for files, switching tabs constantly to leverage third-party testing and personalization tools, or getting stuck in developer backlogs.  
Accelerate and optimize omnichannel experiences based on seamless workflows.

Access brand assets, including style guides, photo galleries, and videos, in one central location. 

Customize experiences using modern techniques like generative AI and

personalization

to target the right audience at the right time with precision and unmatched performance. 
Launching and scaling marketing campaigns at market speed is essential for engaging your customers on their terms. While a content-first approach is sufficient for a web-centric strategy, evolving to an experience-first approach will better position you to achieve short-term omnichannel goals while aligning your go-to-market strategy with the future of enterprise marketing.