Personalization meets performance. Scalable, in-line tools to learn and optimize conversion without sacrificing page speed or operational agility.
See how in a free demo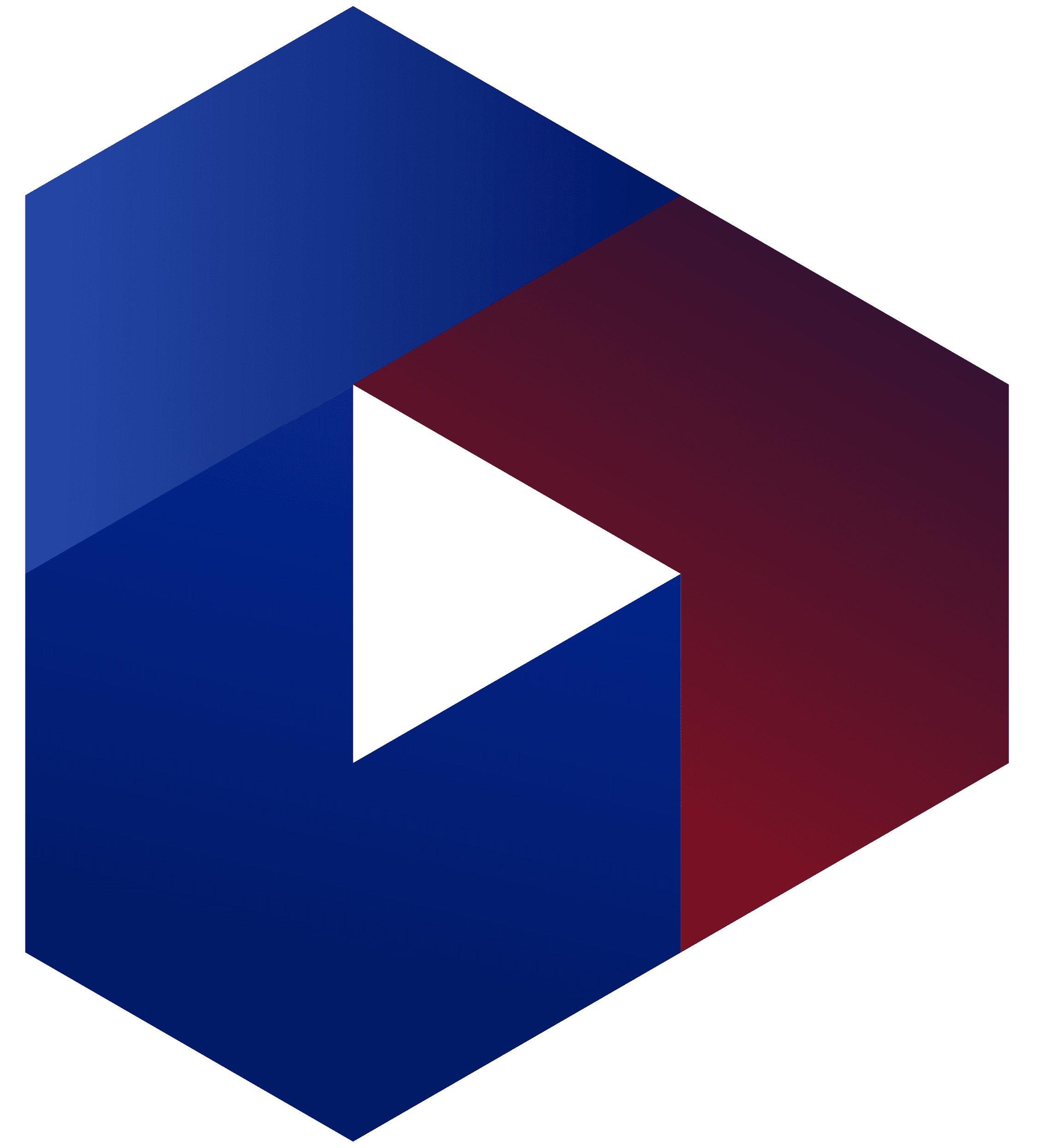 A bit more Context
Context can deliver personalized content to the edge, so you can drive conversions without sacrificing page speed or SEO rankings.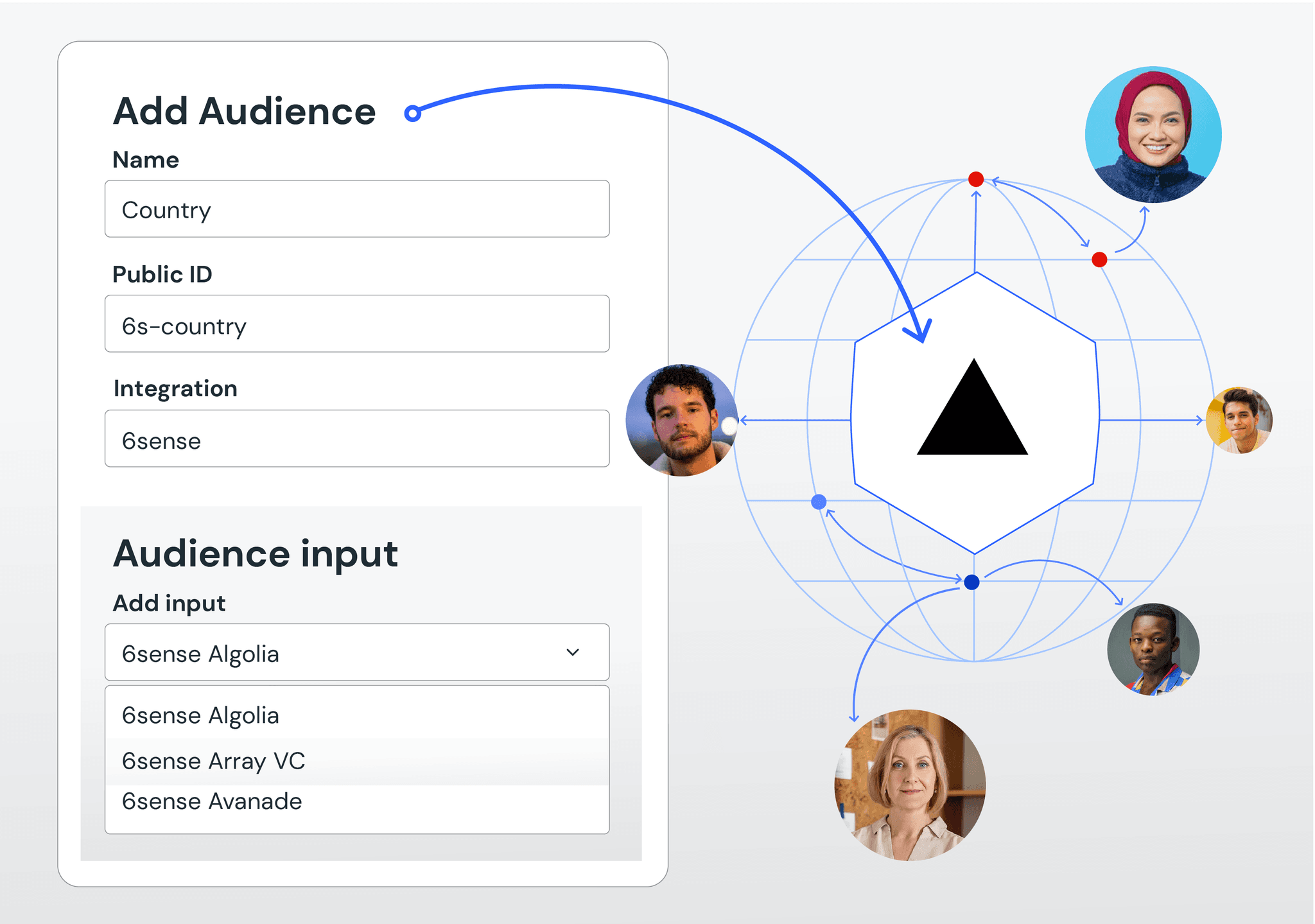 A/B testing tools feed into your analytics to help your teams learn what works, then operationalize it to maximize your returns on marketing investment.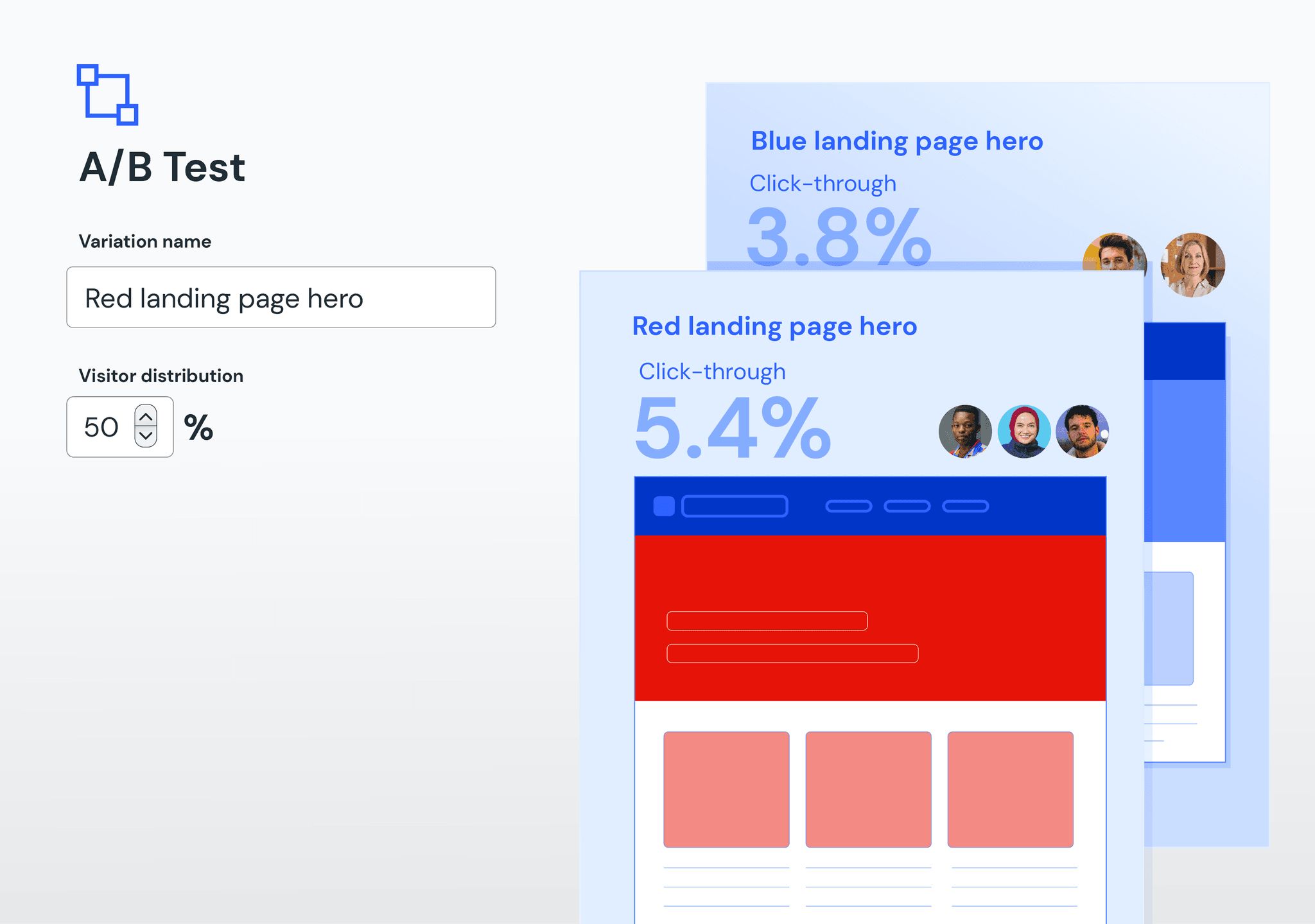 Use the data you already have to drive conversations and conversions by integrating your CDP into your personalized content.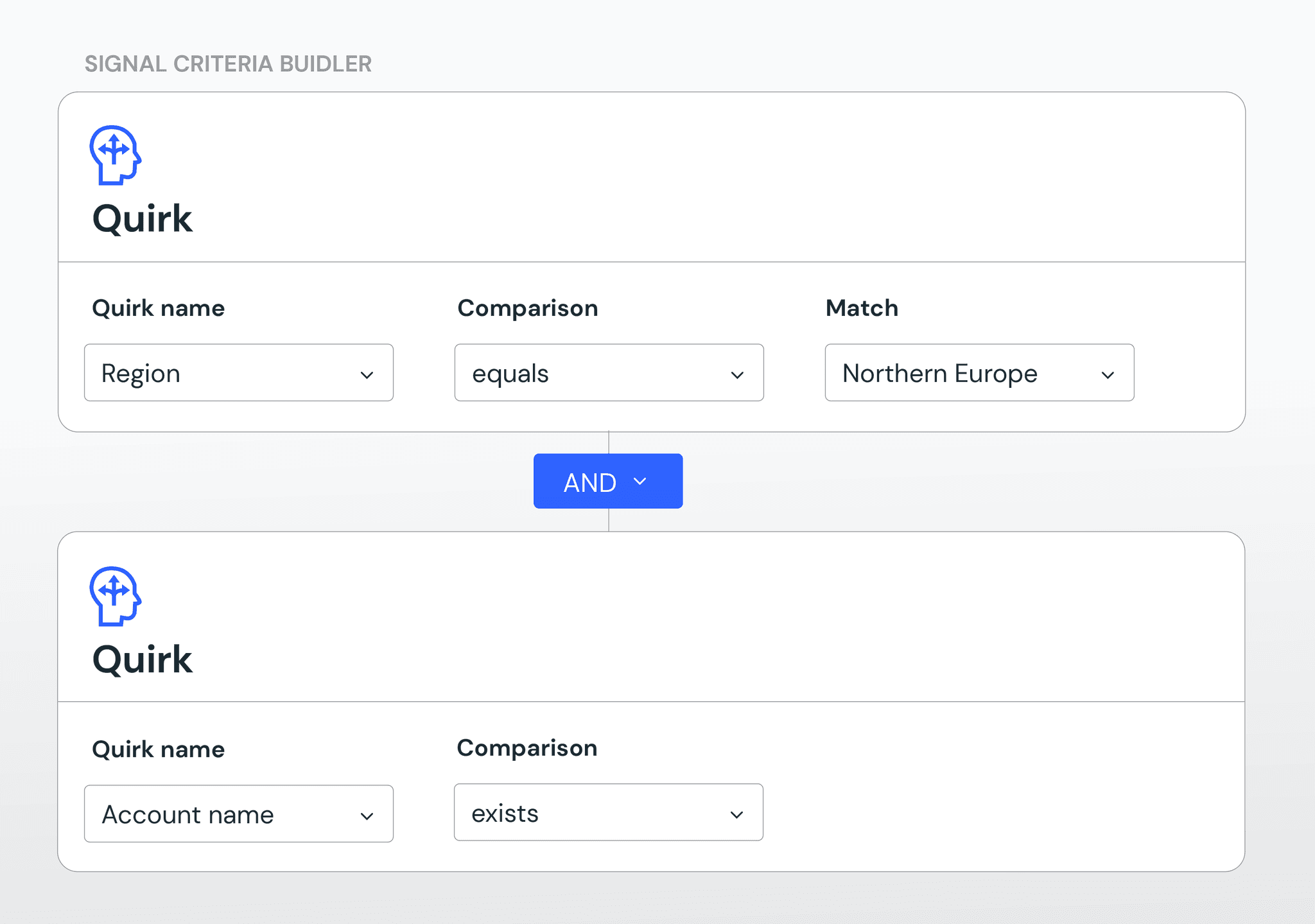 Add personalization and tests directly in Canvas, making it easy for business teams to test and drive conversions in their normal workflows.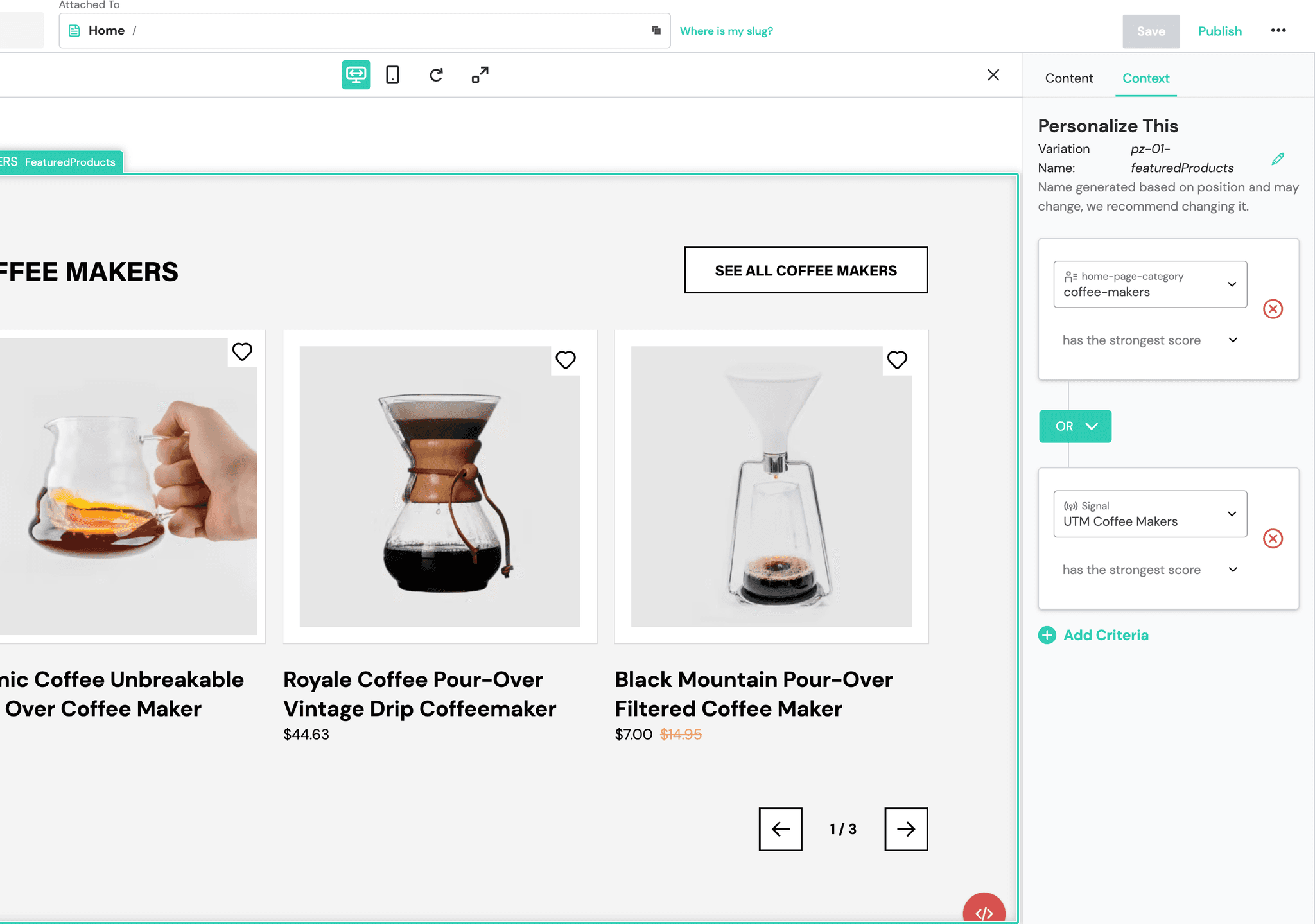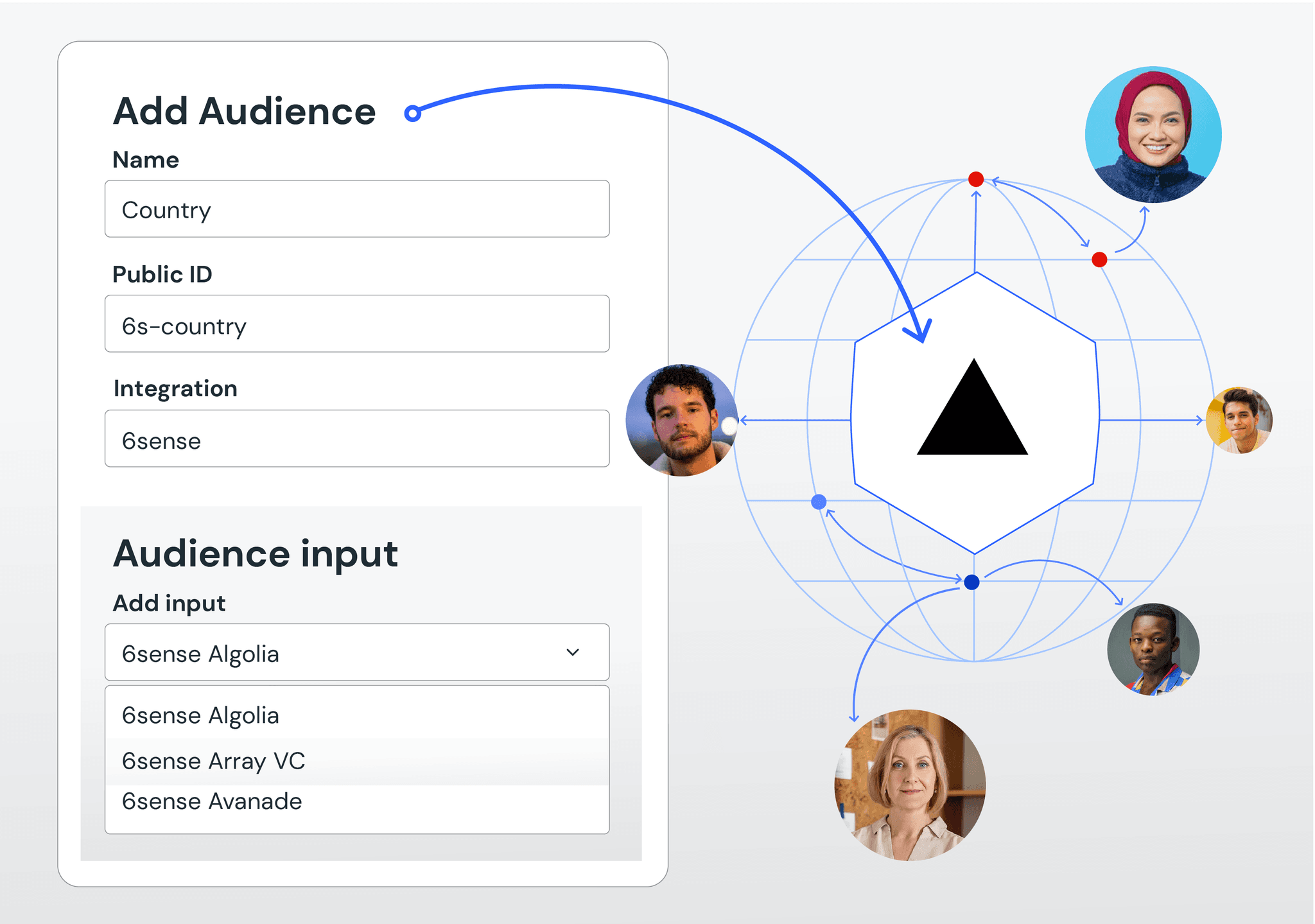 Don't choose between personalization and performance again
Test, learn and innovate to win
Book a free demo now
Personalization meets performance